"I promise to stay true, keep my head up, and never give up… no matter what."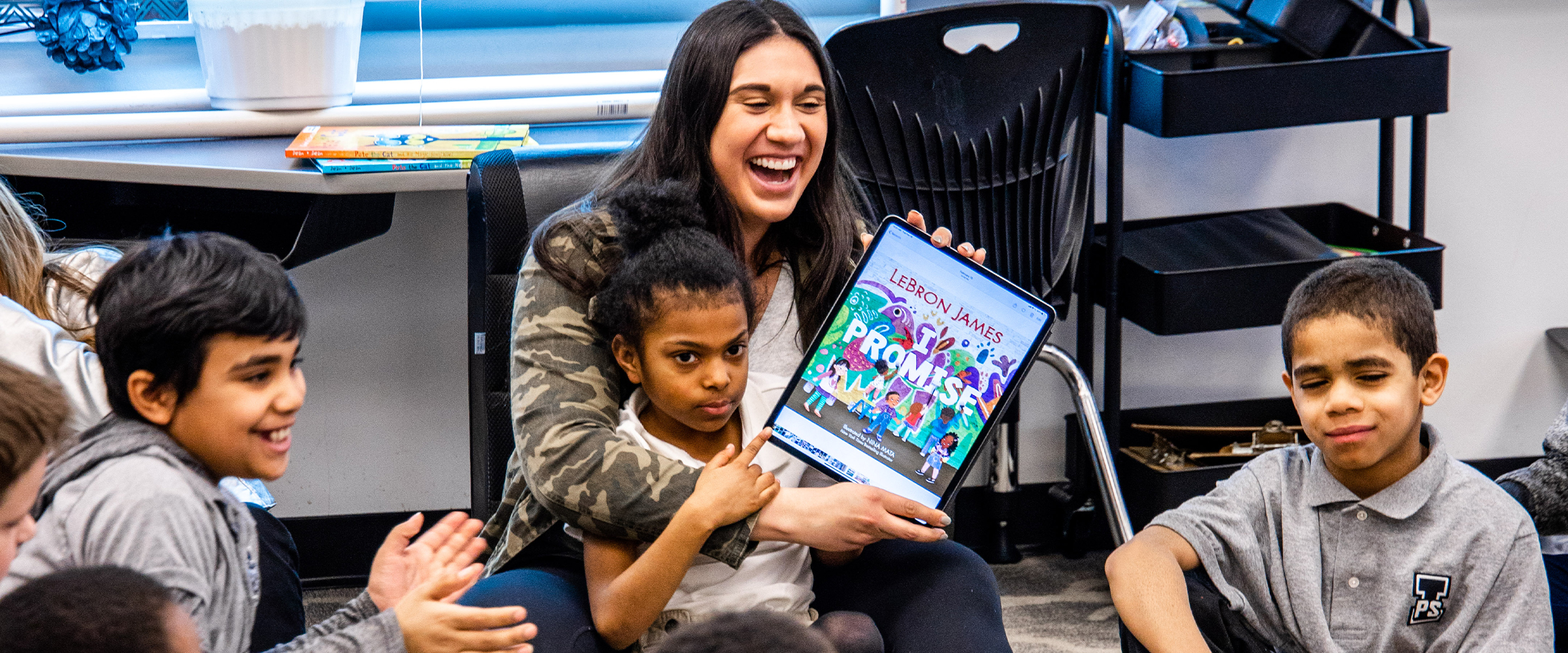 That is one of many uplifting lines from LeBron's upcoming children's book debut,
I PROMISE
. The picture book, filled with vibrant illustrations perfectly crafted by
New York Times
bestselling artist Nina Mata,
is a lively and inspiring book that reminds us that tomorrow's success starts with the promises we make to ourselves and our community today. Inspired by the I PROMISE program and intended to spread its empowering messages to all students and families across the country,
I PROMISE
is available for preorder now.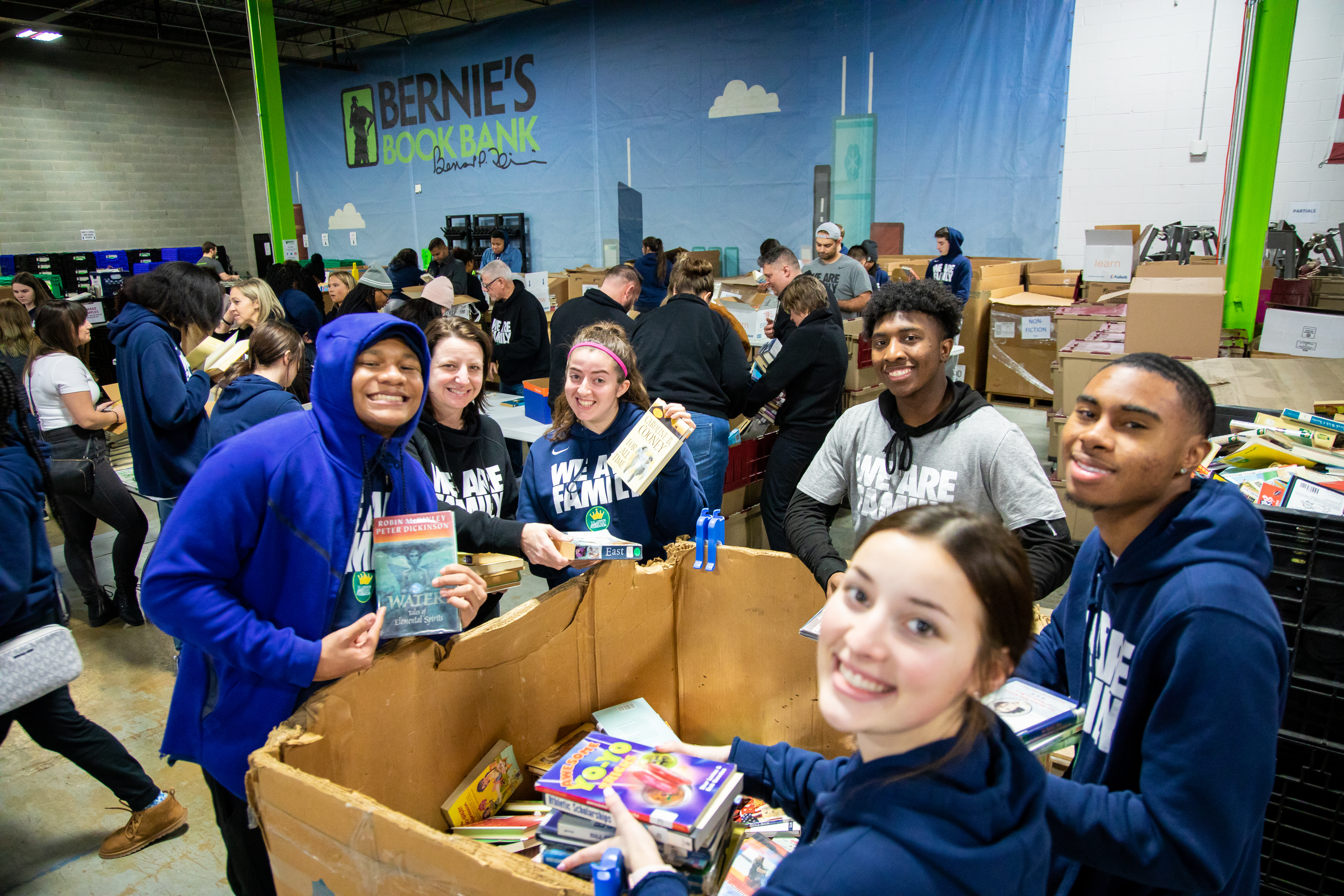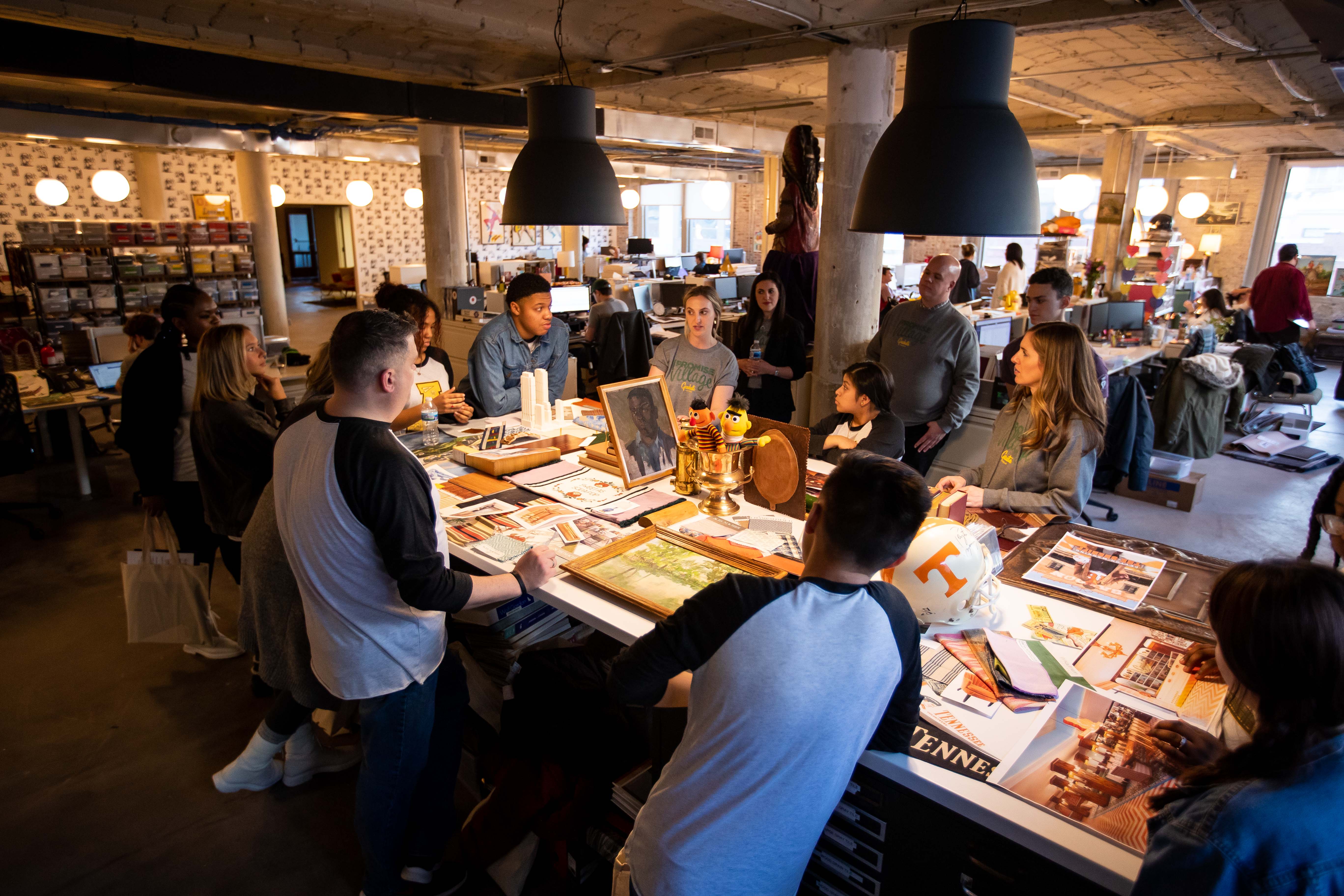 LeBron's 330 Ambassadors lived that mantra to stay true and uplift others this past weekend, representing LeBron at NBA All-Star in Chicago. All 23 high school students from Akron boarded a bus to chilly Chi-town to give back to the host city through community service and expand their horizons through career exploration. Their four-day trip began at Bernie's Book Bank, Chicago's largest provider of children's books for at-risk students to increase book ownership and literacy among the youth. There they helped sort and inspect incoming books, organize them by grade level, and package them for delivery. This service is in line with their work back at the I PROMISE School where they help mentor students in reading and other areas as they help them catch up to grade level.
Their trip continued with visits to our partners at Chase and Graduate Hotels, where both organizations generously gave their time and knowledge to the 330's as they learned about career paths and opportunities they never knew existed. Both visits ended with networking sessions where the students received phone numbers and emails of company leadership, opening doors that can change their lives forever.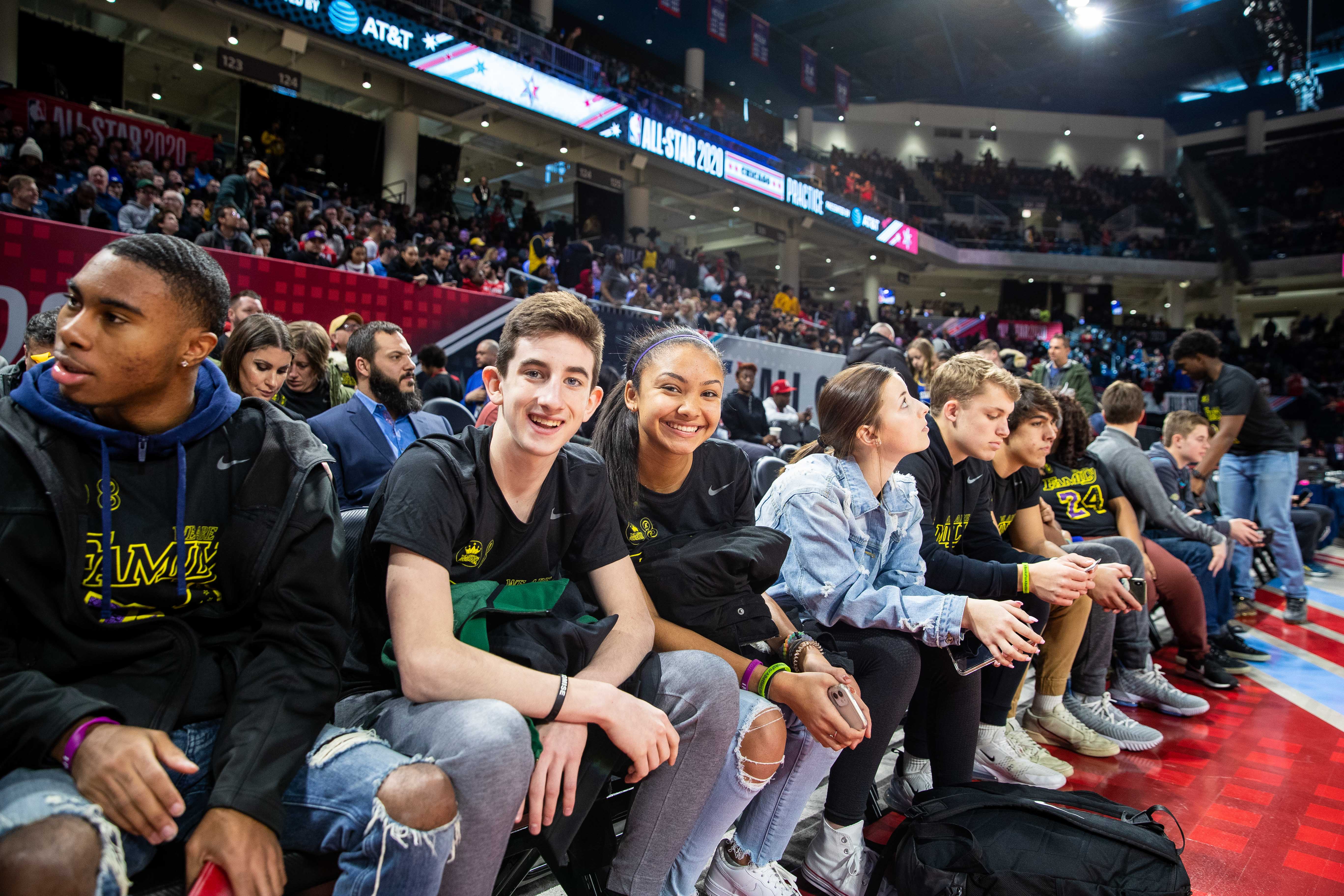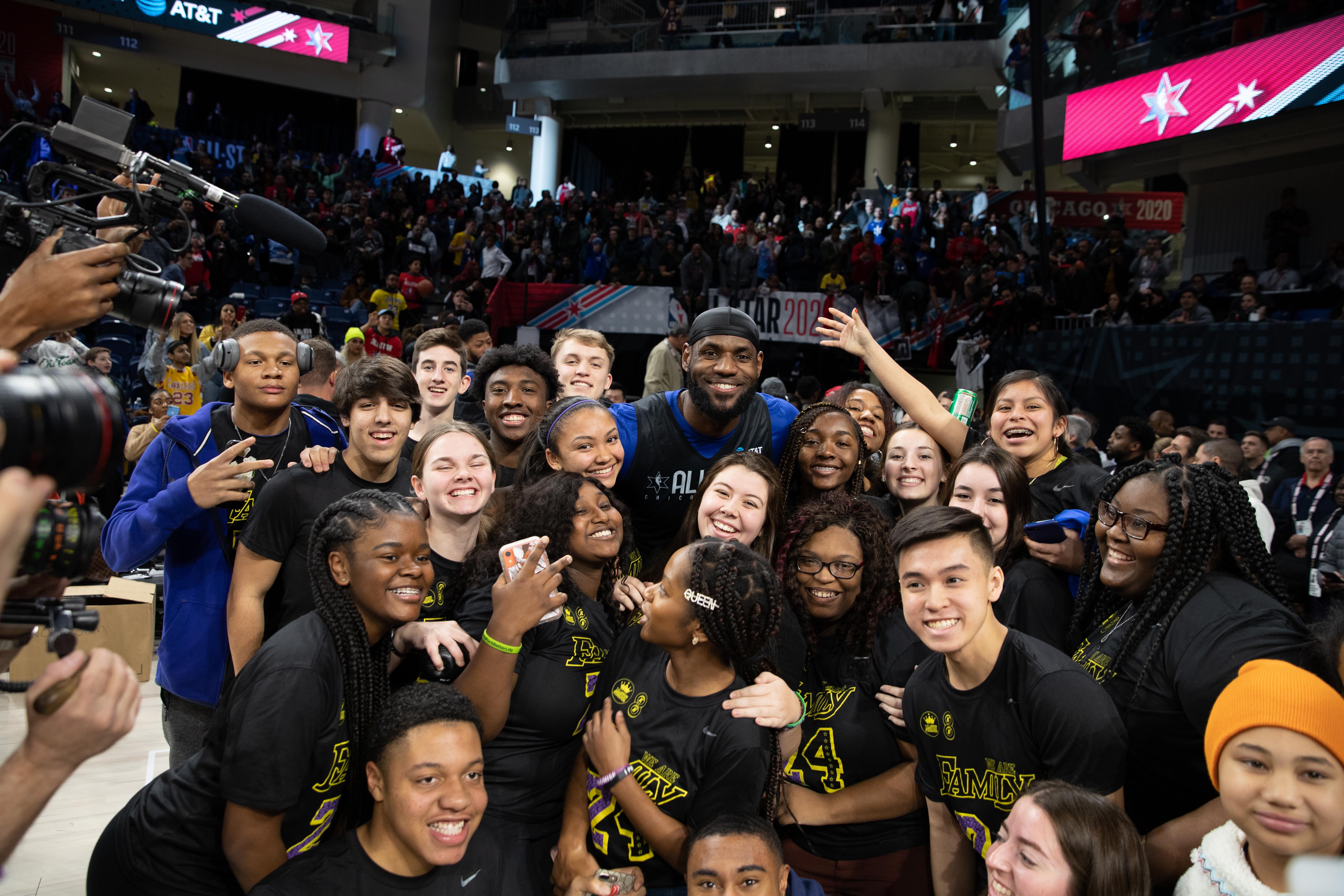 The 330's also got the courtside experience of a lifetime, checking in with LeBron at All Star media day and practice where they posed for selfies and exchanged high fives with the league's best players. The day of fun also included a showing of the famous "Blue Man Group," providing an experience they won't soon forget.
Every day began and ended with family meals and reflection, charging the 330's to bring all of these experiences and wisdom back to Akron to share with I PROMISE School students and their fellow classmates.
This will continue the cycle of leaving each place a little better than they found it, starting at home.