The LeBron James Family Foundation and Starbucks To Open Transformative, First-Of-Its-Kind Community Store Inside House Three Thirty
The unique location's team members include I PROMISE parents, students, teachers and friends of the family with all proceeds pouring back into the Foundation's community work
The LeBron James Family Foundation (LJFF) has partnered with Starbucks Coffee Company to open an innovative model licensed Community Store inside the Foundation's upcoming House Three Thirty. Designed to serve the community in a whole new way, this location's team members (employees) are I PROMISE students, parents, teachers, and other family members maintaining gainful employment while pursuing their passions and acquiring unique job-training experience. Part of LJFF's first cohort of team members for House Three Thirty, their reimagined training program provides best-in-class industry skills and an emphasis on essential life skills, with a special focus on serving in the Foundation's signature "We Are Family" way. With all proceeds of sales going back to the Foundation, this licensed Starbucks Community Store is serving its guests, team members, and community with life-changing opportunities.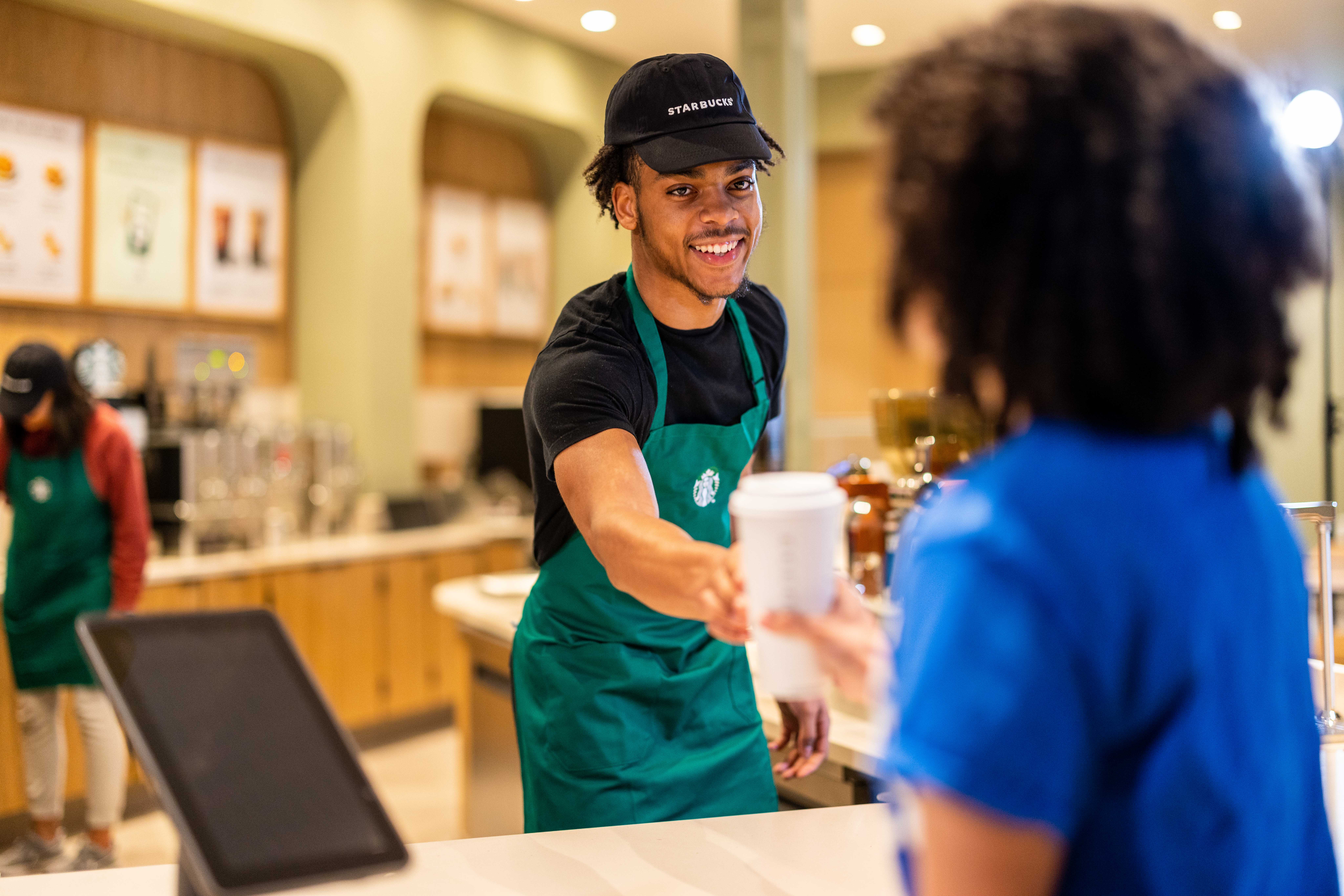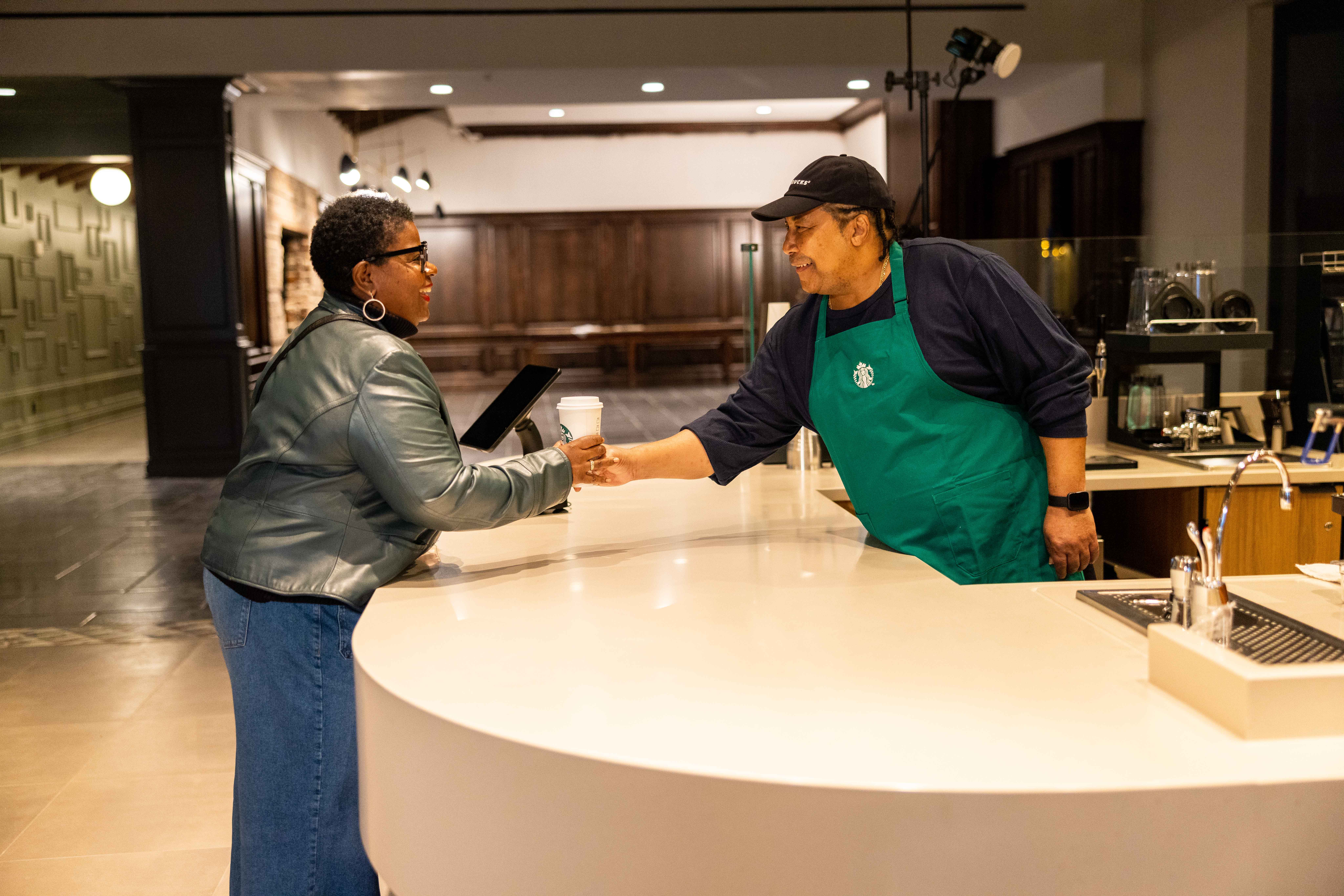 "The vision for House Three Thirty is to serve our families' need for more work experience and hands-on job training. That extends to every single facet of the expansive space, including this one-of-a-kind Starbucks location," said Michele Campbell, Executive Director of the LeBron James Family Foundation. "We're so thankful to Starbucks for trusting us to help rewrite the handbook on what job training looks like and how we can employ people for their futures. What you can expect from this location is caring and prepared team members, "be best" service, a warm and welcoming environment, and a community model that we believe can change the world."
The LeBron James Family Foundation's Starbucks is located inside House Three Thirty, an innovative, multi-use space for the entire community to gather and engage in immediately impactful programming. The store, centrally located on Market Street and within walking distance of the I Promise School, will feature a family sitting area as well as a seasonal outdoor patio for people to gather together. The biggest differentiating factor of this store will be its team members.
"This Starbucks represents another pathway for our students still working to obtain their high school GEDs. For our parents looking for a better paying job and more meaningful employment. For our friends of the family exploring a new industry for the first time. And while they're pursuing their own passions, they're fueling it in others with their service. This can touch so many lives," said Campbell.
"The opportunity to learn, work and serve my community in this incredible way is life-changing for me and everyone who works at House Three Thirty," said D'Onjai White, Starbucks Assistant Store Manager and House Three Thirty Team Member. "We're looking forward to providing a whole new "We Are Family" kind of service you can only get here, because this opportunity means the world to us.">
This community model location will be open to the public for the first time on March 30th, 2023, also known as 330 Day in Akron, during House Three Thirty's official opening.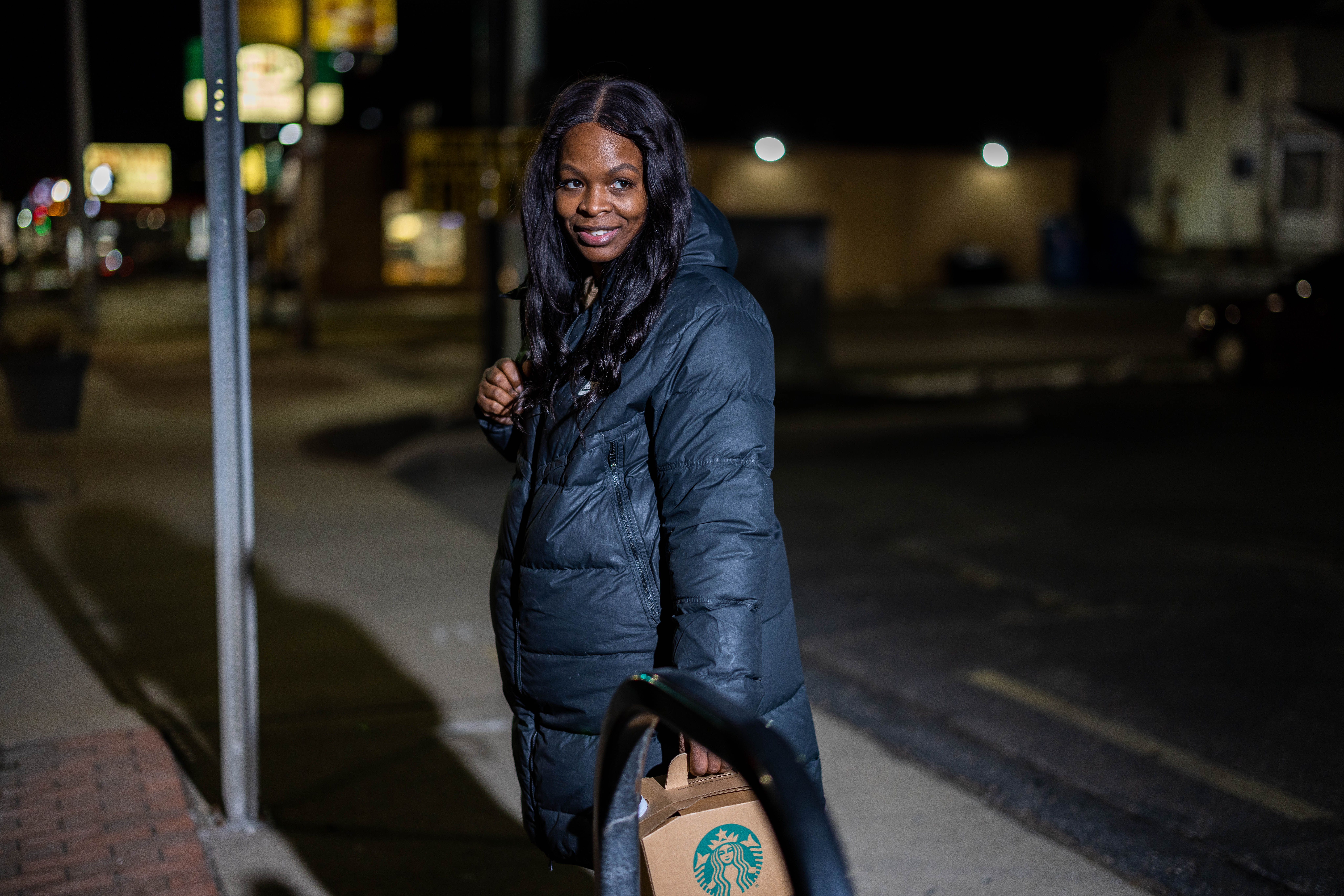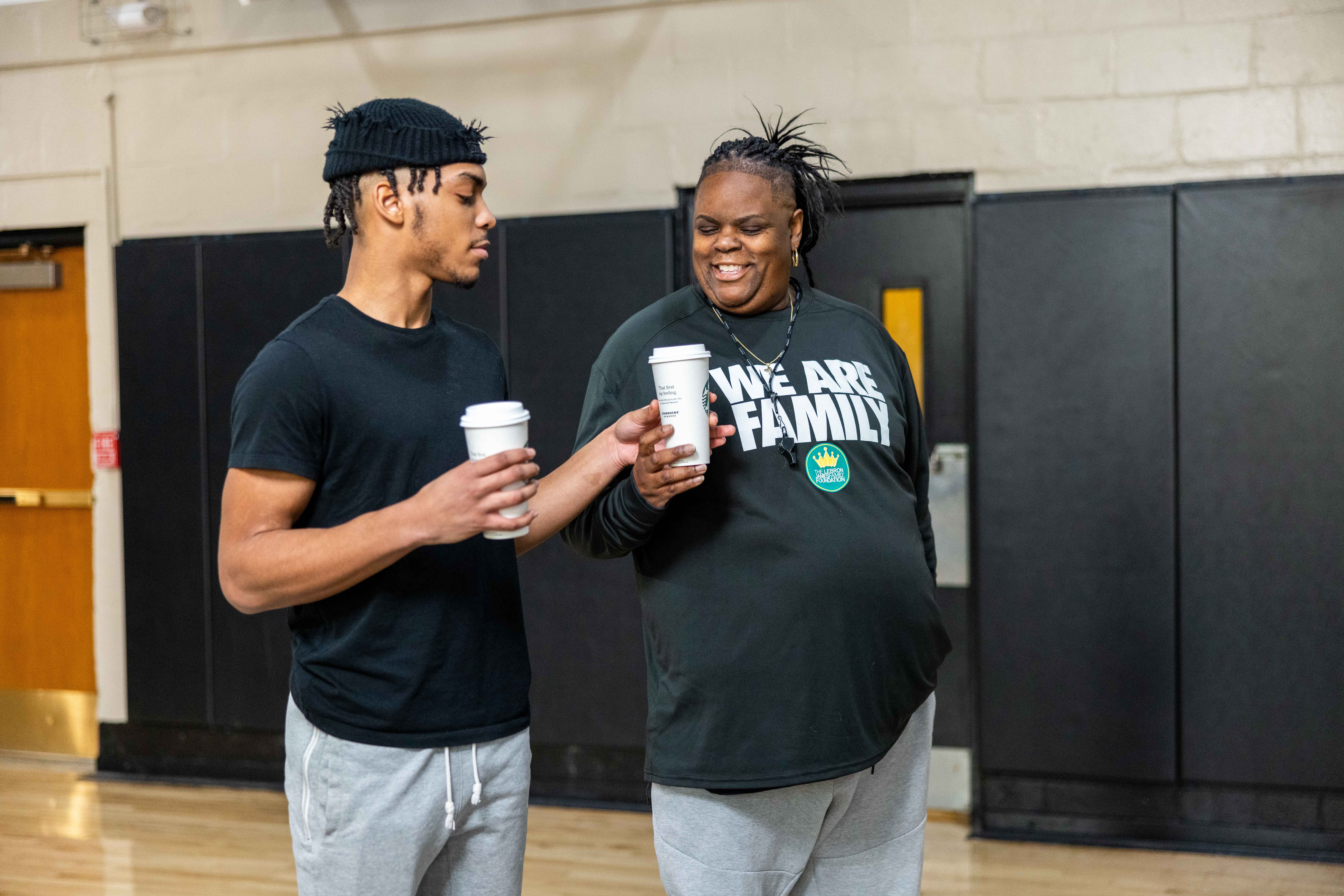 About the LeBron James Family Foundation
With a commitment to redefining community and building stronger families, The LeBron James Family Foundation invests its time, resources and passion into creating generational change for kids and families through a focus on education and co-curricular educational initiatives. With its foundational I PROMISE Program, LJFF serves more than 1,600 students and their entire families by providing them with the fundamental resources, wraparound supports and family programming they need for success in school and beyond. In 2018, the Foundation built all of its family-first programming and academic interventions into the groundbreaking I PROMISE School that has created a new model for urban, public education. The Foundation has layered in additional resources including higher education and family supports at the I PROMISE Institute, transitional housing at the I PROMISE Village, long-term affordable housing at the upcoming I PROMISE Housing, job training and financial health programming at House Three Thirty, and soon, primary health care services at I PROMISE HealthQuarters. These life-changing resources, combined with the Foundation's "We Are Family" philosophy, are re-defining what a family and community looks like. To learn more about our story, visit lebronjamesfamilyfoundation.org.
About Starbucks
Since 1971, Starbucks Coffee Company has been committed to ethically sourcing and roasting high-quality arabica coffee. Today, with over 35,000 stores worldwide, the company is the premier roaster and retailer of specialty coffee in the world. Through our unwavering commitment to excellence and our guiding principles, we bring the unique Starbucks Experience to life for every customer through every cup. To share in the experience, please visit us in our stores or online at stories.starbucks.com or starbucks.com.