While many students across the country begin to settle into summer break, our I PROMISE School students are just getting started with their four weeks of exclusive summer camps hosted by the LeBron James Family Foundation. First up in week one was conquering their fears in the water with swim camp in partnership with the Akron area YMCA and the USA Swimming Foundation. With swimming a necessary and much-needed skill, these courses on water safety, swim lessons, leadership and the We Are Family philosophy – kicked off each day by a special message from Olympic gold medal swimmer Simone Manuel – taught the students many life-savings skills they never had access to.
On Monday, 23 of LeBron's 10th

and 11

th

graders boarded the bus to KSU's campus for an immersive college experience...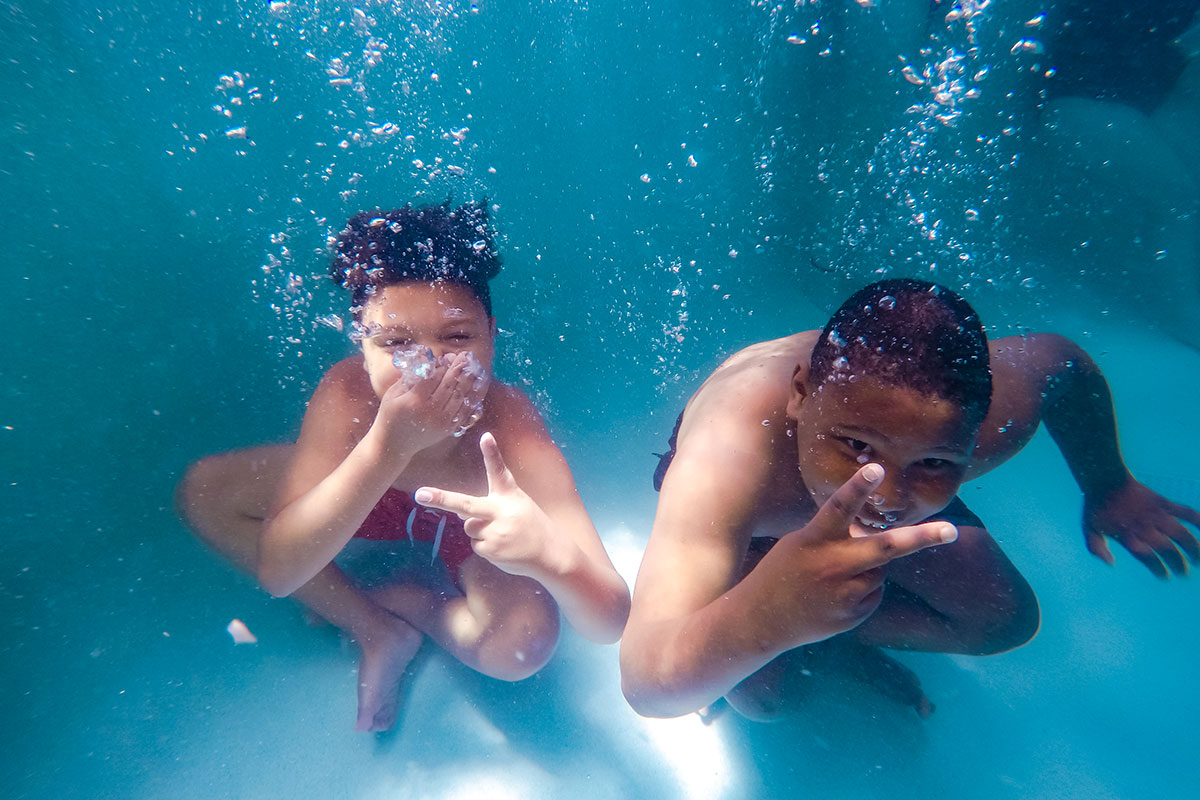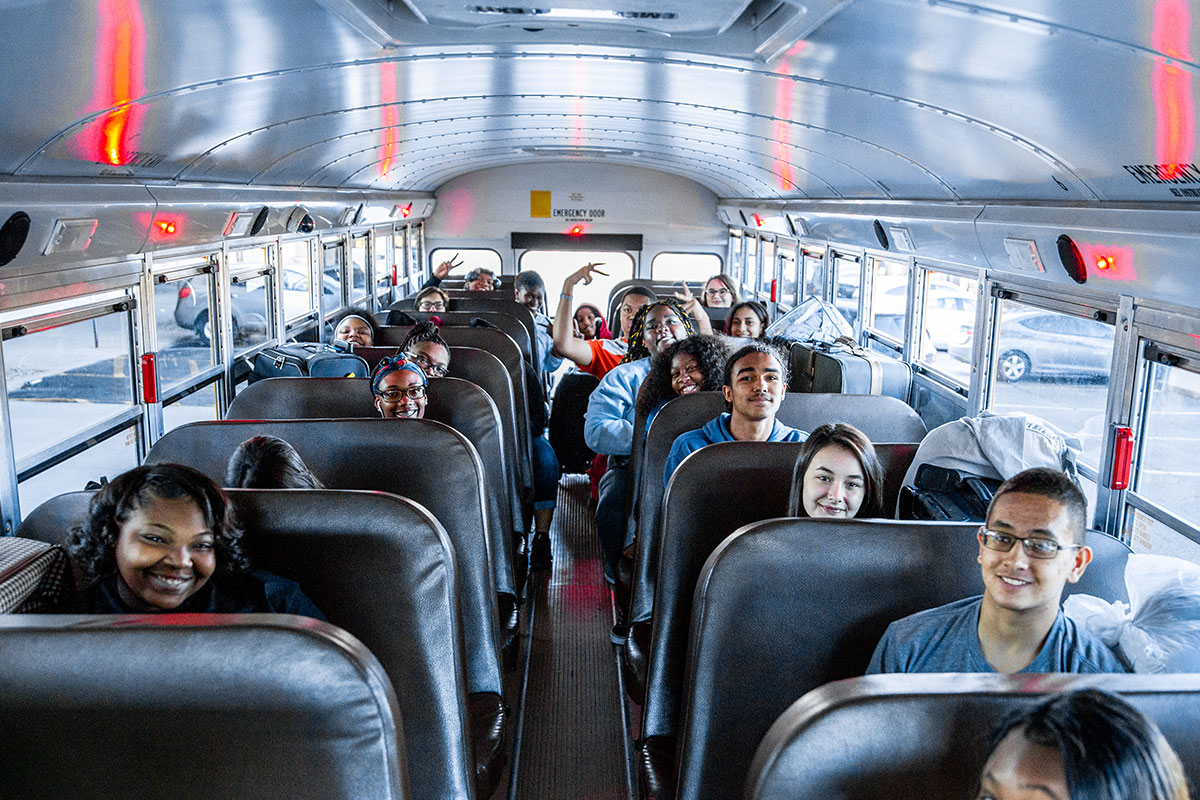 While our younger kids got to work in the pool, our older I PROMISE students turned up their learning on land with the kickoff of the second annual Flash P'ACT experience at Kent State University. On Monday, 23 of LeBron's 10th and 11th graders boarded the bus to KSU's campus for an immersive college experience that includes rigorous ACT prep and other collegiate programming, dining in the student hall, and overnight boarding on campus. This opportunity is helping our oldest I PROMISE students prepare for those important ACT tests while also allowing them to experience life on a college campus. Staying on-site over the course of four weeks will help them visualize themselves and their futures as college students, making that dream more attainable and real for our students, with many of them set to become first-generation college attendees.
This week also saw nearly a dozen of our oldest I PROMISE students take part in the inaugural edition of LJFF's new Striving For Greatness summer camp. The Foundation implemented this new opportunity to help our high school students recover any missing credits and remain on track towards graduating and achieving the necessary GPA for their committed scholarships to The University of Akron.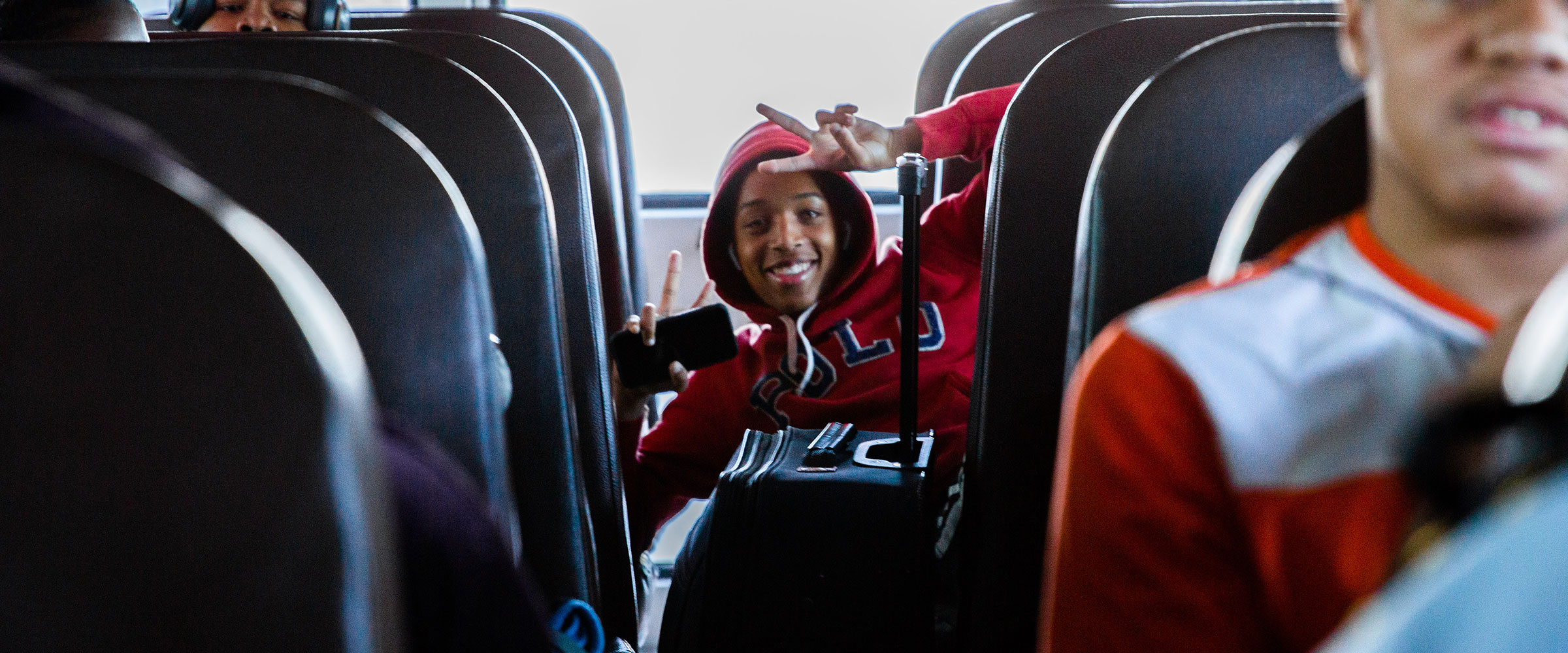 The month-long program sees the students working with mentors from UA while completing coursework to recover credits and also includes a week of healthy relationship/mental health-focused activities provided by our partners at the PEGS Foundation and an Entrepreneurship Summer Camp designed to foster creativity and inspire new ideas. The S4G camp will empower and energize our oldest students as they push forward in their finals years of high school, getting them college and career ready.
With all of these opportunities for the I PROMISE students at every grade level, we know it takes a community to get LeBron's kids where they need to be.
That's why we're so thankful for our extended family of partners who make these experiences possible, and why we're proud to say… We Are Family.