LAB Retreats to the Cavs
On May 6th, LeBron sent his three LeBron Advisory Boards (LAB) on a night out in appreciation for all they do in conjunction with the LJFF.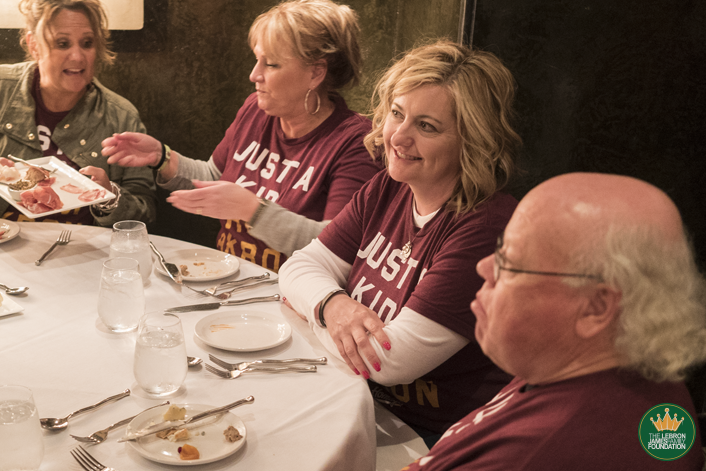 The three boards include LAB: Elementary, LAB: Secondary, and LAB: Community, and consist of individuals from the greater Akron area. The boards report back to the Foundation in an advisory capacity on what actions we should take to better our intervention offerings. LAB: Elementary keeps track of how the Wheels for Education (WFE) program is running and the impact it is having on the kids. LAB: Secondary keeps an eye on how the transition for the WFE kids goes as they move up to middle school and switch to the Akron I PROMISE Network. Last but not least, LAB: Community oversees how the Foundation and its programs are working within the City of Akron and its business community. The boards meet with theFoundation monthly from September to May.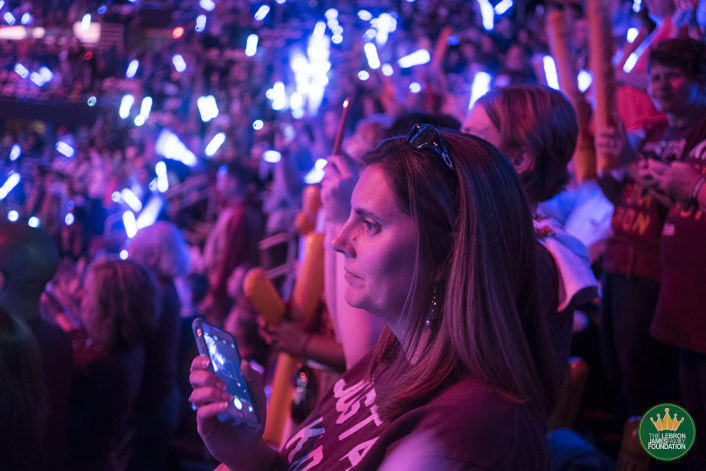 On the night of Game 2 of the Cavs vs. Bulls Eastern Conference Semifinals Series, the LAB departed Akron with Quicken Loans Arena as their final destination. They were chauffeured in Thomas Limousine buses to Michael Symon's restaurant, Lola, on East 4th Street, across from the Q. The boards enjoyed a delectable dinner while the Foundation Team gave a report on the year in review. Dinner was followed up by big dessert trays filled to their maximum capacity with decadent delights. Next, everyone walked to the Q and received a true VIP treatment as they entered the arena through the back player's entrance. The group sat in lower bowl seats and raucously cheered on LeBron while proudly wearing their 'Just A Kid From Akron' Homage t-shirts. Many board members experienced either their first playoff game or their first Cavs game overall on the outing. They witnessed a convincing win by the Cavs and the return of LeBron's headband, probably the second most publicized return of the year. It was a sleepy but jovial ride home after a fun night on the town.
On behalf of LeBron and the Foundation, we want to give a heartfelt thank you to the LAB for all they do to keep theFoundation's projects and events running smoothly.