Wingfoot 2
One of Akron's most timeless traditions, the Goodyear Tire & Rubber Company recently christened its newest blimp, Wingfoot Two, in front of a crowd of more than 2,000 at Goodyear's Wingfoot Lake Hangar in Suffield, Ohio. And this year's christener was another kid from Akron, Savannah James.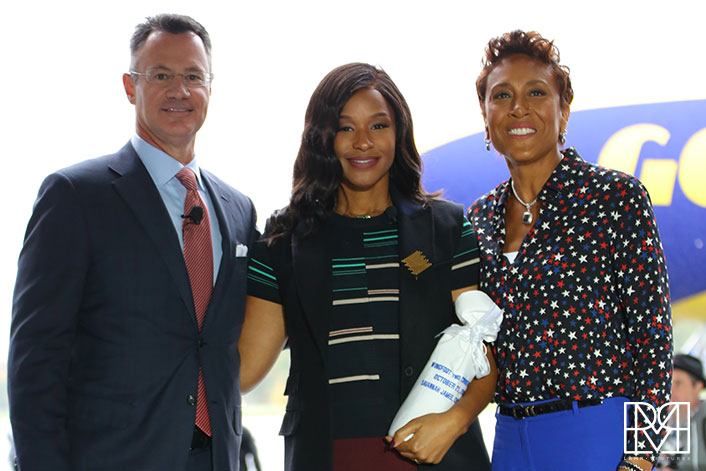 Before the ceremonial breaking of a champagne bottle against the blimp's gondola, Savannah delivered an inspiring speech. With her family looking on with pride, Savannah's impassioned words filled the hangar: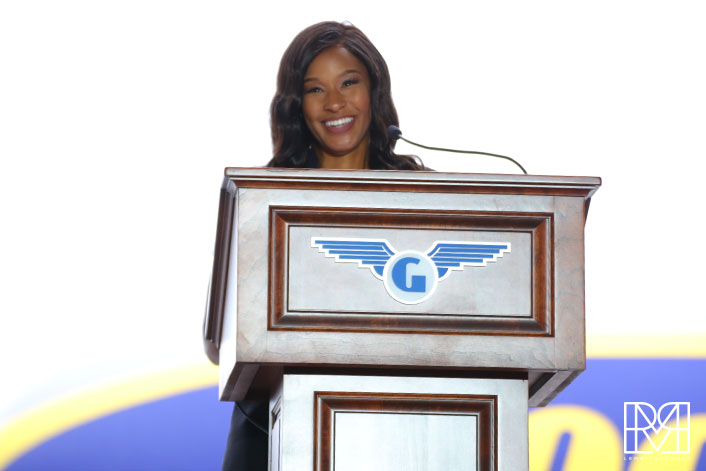 "My biggest dream is for young kids growing up in Akron, when they look up in the sky and see that iconic Goodyear blimp, I want them to be inspired. I want them to grow up knowing they can be anything they want to be. I want them to be supported and encouraged in everything they do. I want them to believe in their dreams and know that they can achieve them."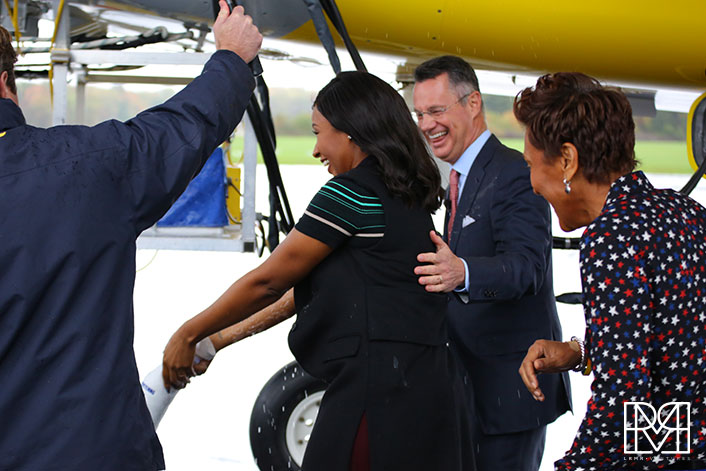 With the honor, Savannah joins the ranks of accomplished women to christen Goodyear blimps, including aviator Amelia Earhart (1929) and astronaut Dr. Sally Ride (2000). On hand to support Savannah was her husband, LeBron James, her children and parents, and Wingfoot One's christener, "Good Morning America" anchor Robin Roberts (2014).