Each year LeBron is selected as an All Star, he's made it his mission to some way leave his mark on the All-Star host city as a way of saying thank you and to teach his "330 Ambassadors" the importance of giving back. The 330 Ambassadors are a group of 23 local Akron high school students that serve as mentors to the LeBron James Family Foundation's I PROMISE students and also are LeBron's arms and legs in the classrooms and across the community.
LeBron has brought all 23 of them to Charlotte for an All-Star weekend of community service, career exploration, and new life experiences. This morning, the group served the local Charlotte community at The Movement School with Samaritans Feet, a nonprofit organization that inspires hope through the gift of shoes, the act of washing feet, and encouragement to those who need it.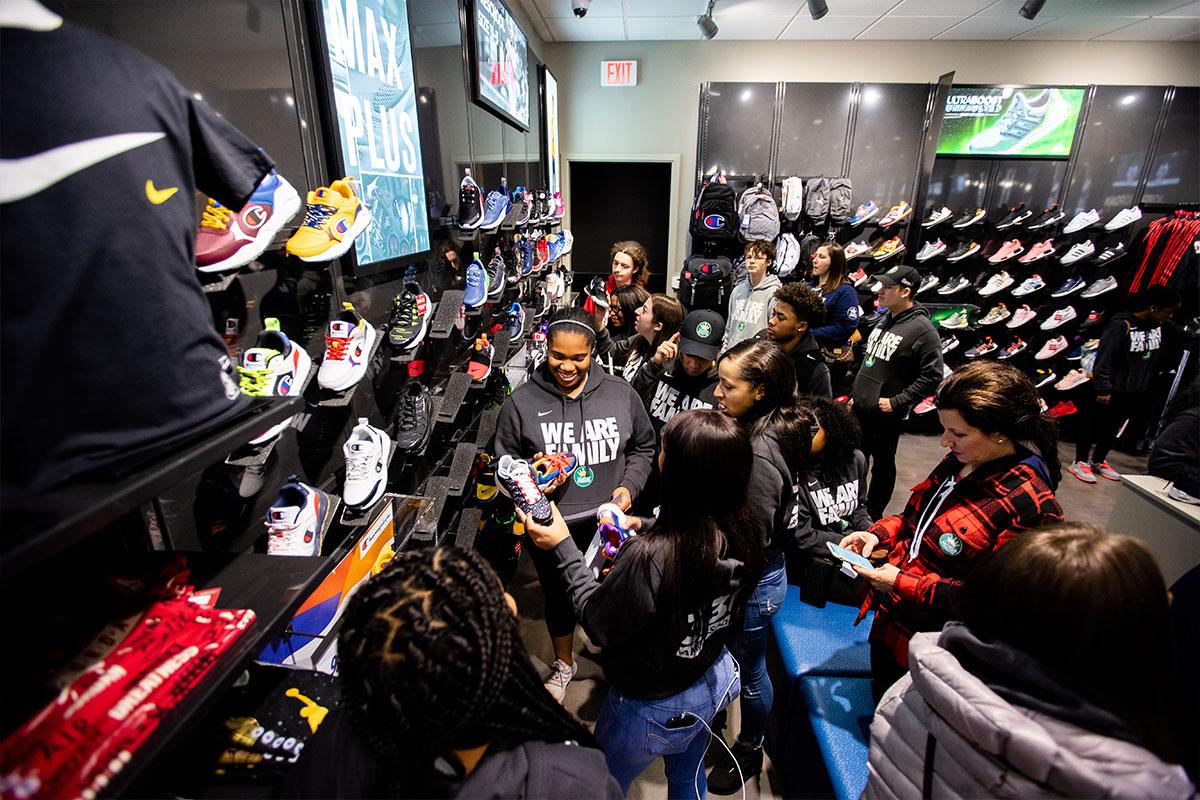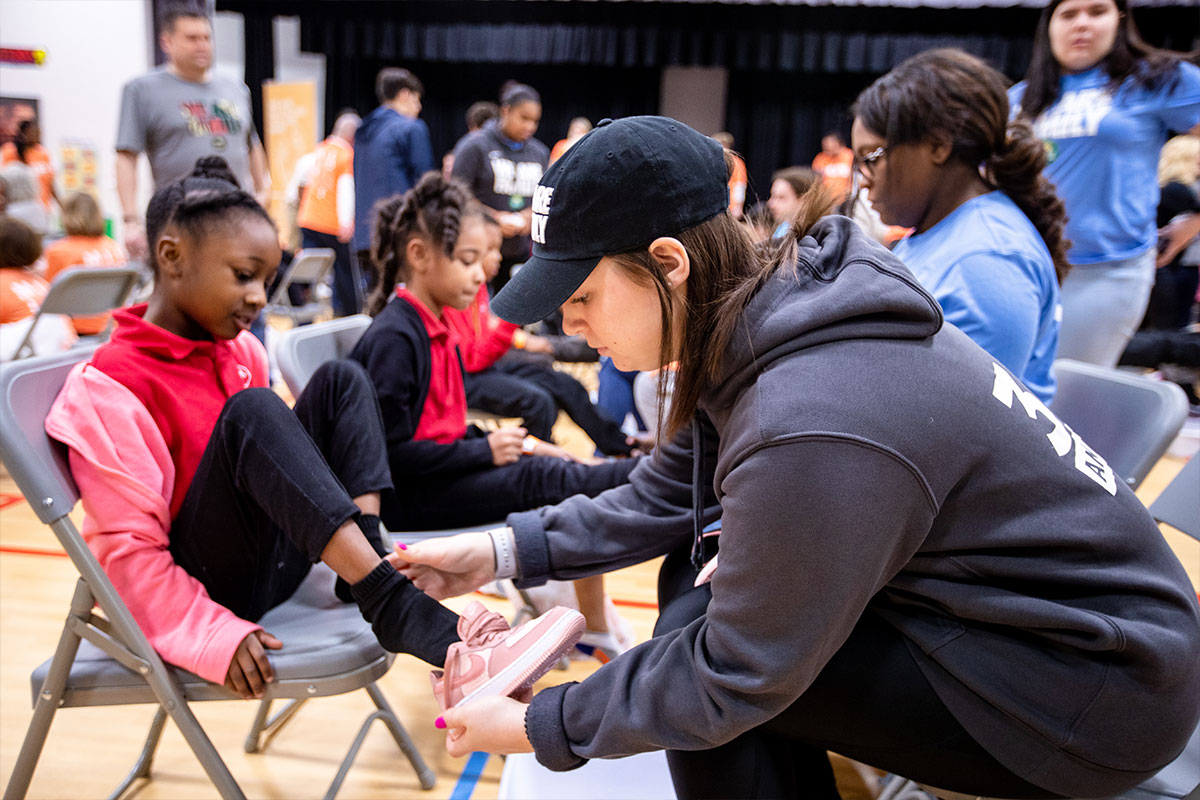 With an assist from LJFF's partners at Xbox, the Ambassadors served 400 students with brand new shoes in this service opportunity that allowed them to reflect on the importance of serving others in need and encouraging empathy, recognizing what it means to walk in others' shoes. Through their work at LeBron's new Akron Public School, the I PROMISE School, they've learned how important the most basic needs - like shoes, warm clothes, and food - are to students' and families' ability to learn, grow, and improve their lives. Today's service also helped Samaritan's Feet on their mission to serve one million people with new shoes in 2019, putting the organization over the 100,000 mark for the year so far.
Following their community service on Friday morning, the 330 Ambassadors visited Bank of America Stadium to spend the afternoon exploring careers with the Carolina Panthers. During a full stadium tour, the 330's got to hear from team executives and employees from a variety of departments to show them the wide range of career opportunities that exist behind the scenes.
Their experience will continue on Saturday as they head to see LeBron in action at All Star practice and later, support one of their own as a 330 Ambassador leads two panels with current and former professional athletes highlighting what it means to be "More than an Athlete" at a Sprite and UNINTERRUPTED event for young adults from across the Charlotte community.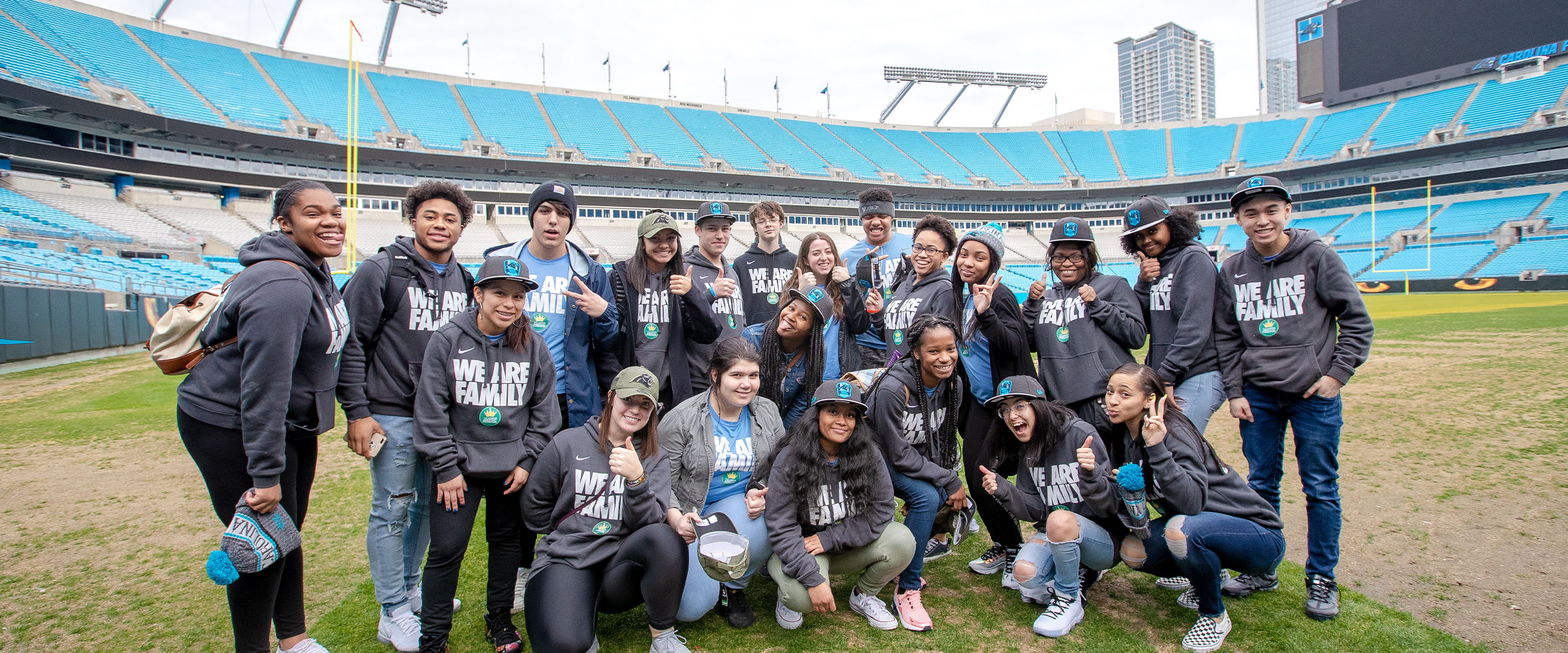 By the end of the weekend, LeBron hopes to provide the 330 Ambassadors with a life experience that shows them new opportunities, new ways of thinking about things, and new ways to serve their community that they can bring back to Akron and implement into their service of their hometown.
Here is a link to photos and b-roll of today's service with Samaritans Feet and career exploration with the Carolina Panthers, courtesy of the LeBron James Family Foundation:
https://www.dropbox.com/sh/hn366so6pb5ntww/AABX7juNmbLSeoqChYooJC2ga?dl=0
For more about the LeBron James Family Foundation and the I PROMISE School, please visit:http://lebronjamesfamilyfoundation.org.
More about Samaritans Feet
Samaritan's Feet believes that shoes and the act of foot-washing can be a tangible foundation of hope to a person in need, is passionate about encouraging individuals, and is committed to inspiring all people to believe in the value of serving others. Since its founding in 2003, Samaritan's Feet has distributed over 6.8 million pairs of shoes in 108 countries and 389 U.S. cities. They have activated over 80,000 volunteers in the last six years.
About Movement School
Movement School is a tuition-free public charter school located in West Charlotte. Open to all students, the school held its first classes in fall of 2017 and serves kindergarten through 3rd grade. The mission of Movement School is to prepare a new generation of students for college, careers and lifelong success by providing world-class academics, character development and individual instruction.