23 Big Dreams
In this "23 Big Dreams" series, the LeBron James Family Foundation and its broadcast partner, WKYC, highlight a new Akron Public School student and his or her career aspirations each week. With a tuition and fees scholarship from The University of Akron, the commitment of college has changed their personal goals and their expectations for their futures. Like LeBron, these are just kids from Akron with big dreams.
What does it feel like when you're told you may not be able to chase your dreams? What is that moment like when everything you envision for your future is ripped away, if only for a moment?
"I don't know what I would do," says 11-year-old Arsean McCullough, a kid from Akron and an aspiring professional basketball player. "It would ruin my life."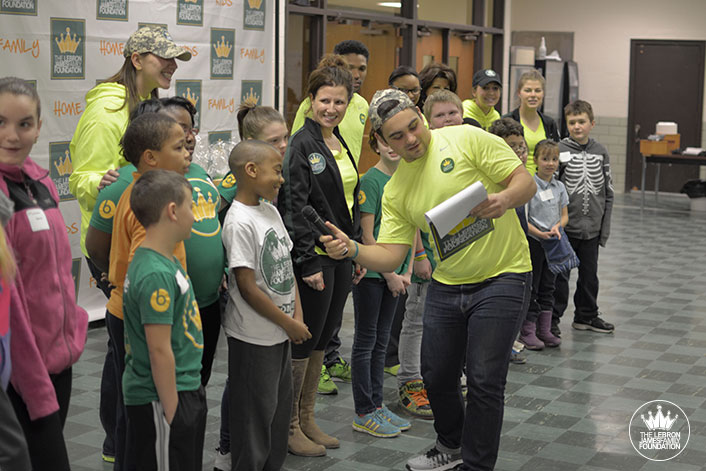 That was the harsh reality he was faced with just a few short weeks ago. One minute he was fine, and the next he was being rushed into the emergency room. He knew something wasn't right. His heart and his mind were racing. With his heart physically pulsing out of his chest, the doctors ran an electrocardiogram test to pinpoint the problem. As Arsean and his mom awaited test results, they worried not only for his future, but for his life.
"I was terrified, scared. I felt like I was going to die," Arsean says as he recalls those moments where his heart was beating so fast he could barely breathe.
At the time, the doctor told him he would have to take the summer off from playing sports, his favorite thing in the world, and said that he may never be able to play again. It was a crushing blow to a young man whose dream it is to play professional basketball. Growing up in Akron, Arsean is inspired by LeBron James and takes his role in the LeBron James Family Foundation's program very seriously. As a student at Innes CLC and a member of LJFF's Akron I PROMISE Network, Arsean always keeps his promises to go to school, do his homework, and be a good student and role model in the classroom and at home. He does this because he knows he needs to in order to achieve his dream, and because he promised Mr. LeBron he would.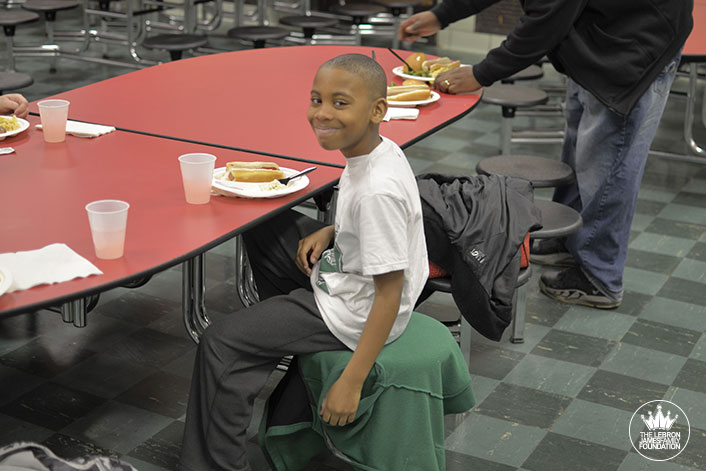 For Arsean and the thousands of APS students who will complete LJFF's education-focused program, this commitment to their promise comes with the ultimate reward of a four-year college scholarship to The University of Akron. Arsean knows all too well how tough it is to make it to the NBA, which makes a college degree even more vital for his future.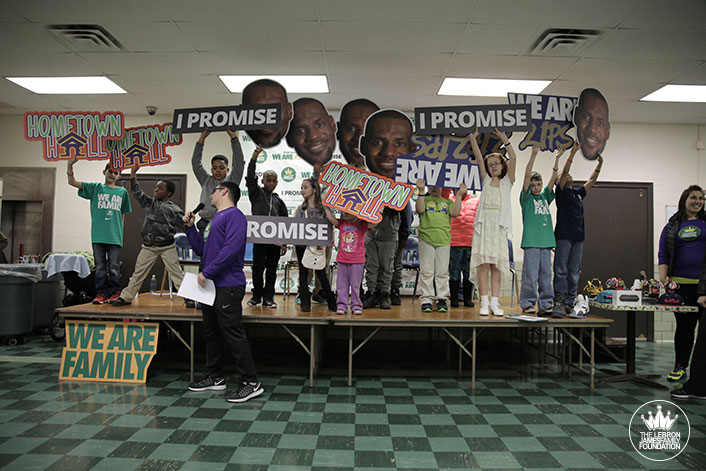 Following a few more tests, additional specialist visits, and several scary days, the cardiologist eventually let Arsean and his mom know that his heart checked out ok and that he could return to physical activity after a summer of rest. With that good news, Arsean is looking forward to starting a new school year and getting back out on the court to do what he loves most in life. Following LeBron's lead, he is dedicated to putting in the work in school, at home, and in the gym to make his big dream a reality.
So what does it feel like when you have your dream ripped away from you, if even for a moment? Thanks to LeBron, his Foundation, and The University of Akron, Arsean and thousands of APS students won't ever have to answer that question.