23 Big Dreams
In this "23 Big Dreams" series, the LeBron James Family Foundation and its broadcast partner, WKYC, highlight a new Akron Public School student and his or her career aspirations each week. With a tuition and fees scholarship from The University of Akron, the commitment of college has changed their personal goals and their expectations for their futures. Like LeBron, these are just kids from Akron with big dreams.
A nervous energy filled the front room as the family gathered around the TV to watch game 7 of the NBA Finals. With the score tied at 89 and the unwritten legacy of his role model LeBron James hanging in the balance, Brett Coole couldn't sit down. The incoming 8th grader at Hyre CLC in Akron paced back and forth as he intently watched every play, holding his breath with every bounce of the ball. With his family on the edge of their seats, a collective exhale could be heard across the region as Kyrie Irving nailed a 3-pointer, giving the Cavs the slightest bit of breathing room. But it wasn't until the final buzzer sounded that Brett allowed himself to celebrate. As the last second ticked off the game clock and the Cavaliers officially became world champions, Brett and his family danced around the room, basking in the glory of victory. He had a once-in-a-lifetime kind of smile on his face and a distinct glow about him because in that moment, two dreams came true for two kids from Akron.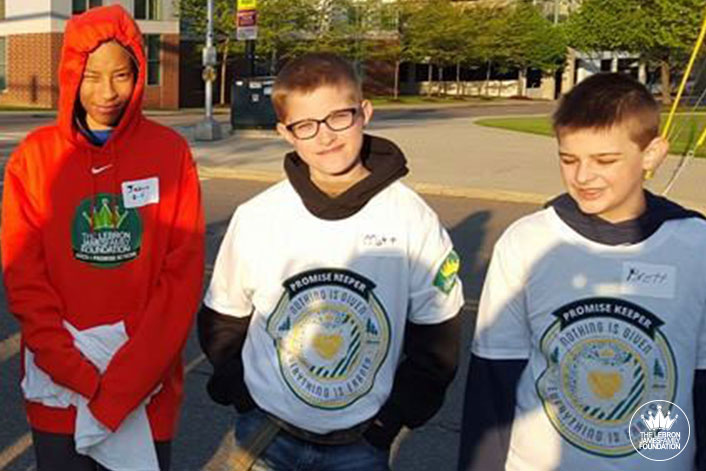 For Brett, this was about more than the first trophy for Cleveland in over five decades. It was infinitely bigger than falling confetti and bragging rights. This was about hope. Brett has cognitive delay – a developmental impairment that despite his best efforts, makes it difficult for him to keep up with his classmates. His condition has inevitably led to a lifetime of doubts about his future and what he could ultimately be capable of. But seeing LeBron raise the Larry O'Brien trophy on that historic night in June changed everything. It erased any doubt he once had. It gave him hope for his future. It made him believe dreams can come true.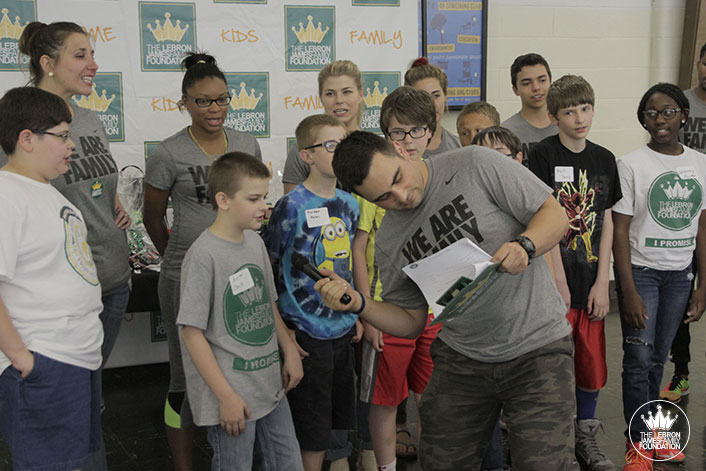 As part of the very first class of students in LeBron's Akron I PROMISE Network program, Brett has been one of Mr. LeBron's kids since he entered the 3rd grade. Against all odds and in the face of adversity, Brett earned straight A's and perfect attendance the entire 7th grade school year. Now preparing to enter 8th grade knowing he can be anything he wants to be because he witnessed LeBron do it, Brett has set his sights on becoming either an orthodontist or a scientist. When asked what sparked his interest in becoming an orthodontist, Brett coolly replied, "I want to help peoples' teeth get straight to make them happy and see them smile." Always concerned and caring about others, Brett's big dreams are as selfless as his positive spirit.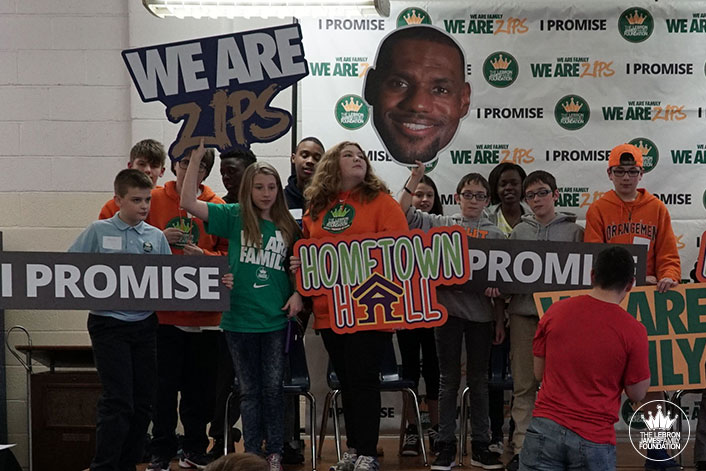 There is no road to becoming an orthodontist or a scientist that does not go through college. For Brett and his grandmother and full-time guardian, Malissa McDermitt, that reality was a big barrier because college was not previously a part of his future plans. There were simply too many insurmountable hurdles in the way. But with the standing scholarship commitment from the LeBron James Family Foundation and The University of Akron, Brett now looks forward to college and has recently started talking more openly about his future aspirations. And when times get tough, the promise he's made to Mr. LeBron to work hard and stay in school is what gets him up in the morning. It gives him a bigger and brighter future to look forward to.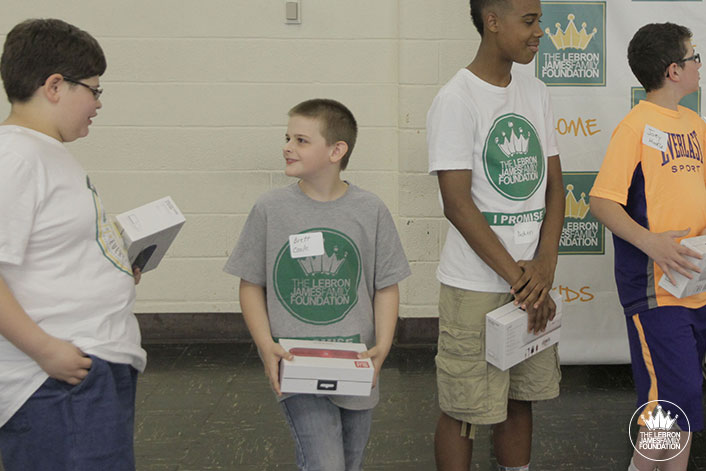 When he saw LeBron collapse onto the court after sealing the NBA championship, exhausted, excited, and overcome with emotion, Brett felt in his heart for the first time things like this really can happen. And with that, two dreams came true for two kids from Akron – one of them just has to see his through.
To follow our kids' dreams, head to WKYC.com every Thursday for the latest inspiring story.