23 Big Dreams
In this "23 Big Dreams" series, the LeBron James Family Foundation and its broadcast partner, WKYC, highlight a new Akron Public School student and his or her career aspirations each week. With a tuition and fees scholarship from The University of Akron, the commitment of college has changed their personal goals and their expectations for their futures. Like LeBron, these are just kids from Akron with big dreams.
Picture this: as the doors to the family-run restaurant open, you're greeted by the gleeful sounds of a lighthearted atmosphere and the smell of homemade spaghetti. The walls are filled with original artwork, many of the pieces created by the same hands that are preparing the food. There are two levels – one for adults, and one for kids – but the setup is intentionally designed so parents can keep a watchful eye on their children while they dine. In one corner there is a dessert counter filled with mouth-watering pastries and hand-crafted cakes with every sweet detail being designed and executed to culinary perfection. The playful menu is curated with items hand-picked by the customers and made to serve by the restaurant's co-owners and lead chefs. The entire feel of the eatery is fun, friendly, and all about family.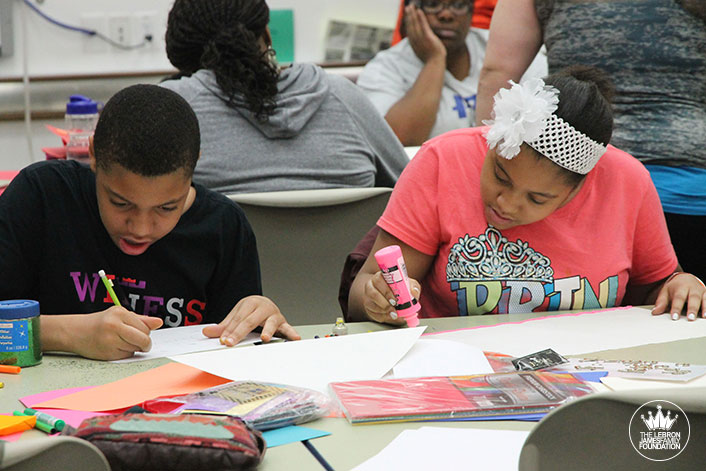 This is the blueprint for Cameron and Carlissa Robinson's big dream. The 13-year-old twins from Jennings Middle School already have a clear vision for the family restaurant they want to open and operate in Akron, serving as not only the establishment's co-owners but also the restaurant's lead chefs. Since birth, the twins have been tremendously close, and by the age of 10 they became regulars in their home's kitchen, whipping up everything they could get their hands on. When they aren't busy in school or with their after-school commitments, you can find them watching cooking shows gathering inspiration for new recipes to try in their future restaurant.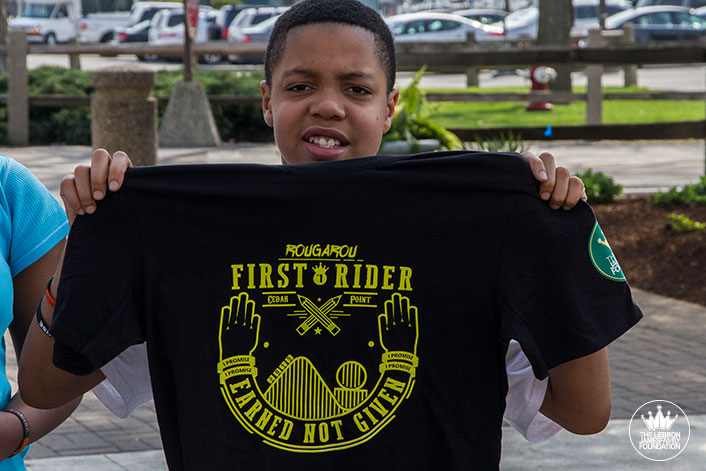 When LeBron James wrote in his Sports Illustrated essay about wanting kids in Northeast Ohio to realize there's no better place to grow up and raise a family or open a business, these are the kids he was talking about. Carlissa and Cameron are part of the LeBron James Family Foundation's original class of third graders that accepted the challenge to stay in school as a means to a better future. Now incoming 8th graders, the Robinson twins have the commitment of a college education at The University of Akron to look forward to if they stay on the path towards a higher education, which they know is critical if they want to make their dream restaurant a brick-and-mortar reality.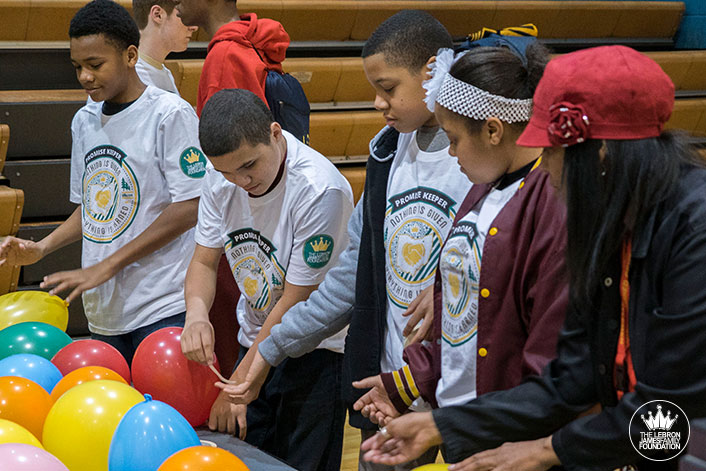 "Being one of LeBron's kids means the world to me and my sister because it makes me believe I can achieve anything," said Cameron when talking about his homegrown dream, which also includes pursuing his passion as an artist. "If LeBron can do it, so can I."
When thinking about their futures, which they are reminded of every time they drive by The University of Akron, the Robinson twins feel a mix of excitement and motivation. Carlissa mentions her potential future there impacts her because she knows she "has to do better and keep her promise" which pushes her to keep trying, no matter what. The reality of walking on that campus and learning in those classrooms is something they can visualize thanks to the support of LeBron, the Foundation, and The University of Akron. And like LeBron, they hope to give that support back to the community ten times over when they do finally make their dreams come true.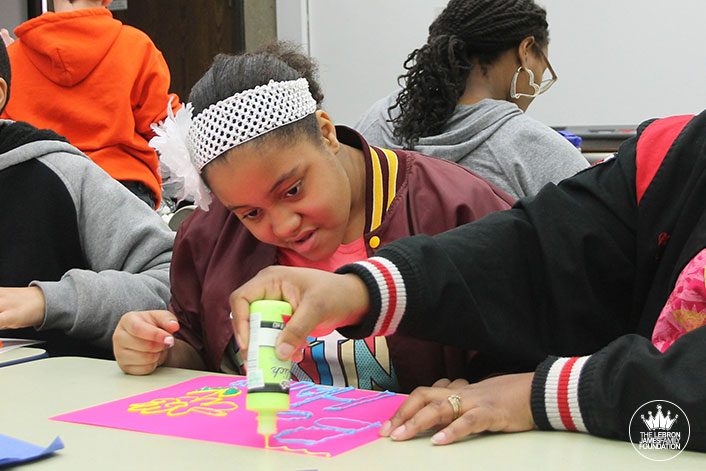 "I want to be like LeBron when I grow up and give back to my community," said Cameron. "I grew up in Akron and I want to give back to Akron just like him."