23 Big Dreams
In this "23 Big Dreams" series, the LeBron James Family Foundation and its broadcast partner, WKYC, highlight a new Akron Public School student and his or her career aspirations each week. With a tuition and fees scholarship from The University of Akron, the commitment of college has changed their personal goals and their expectations for their futures. Like LeBron, these are just kids from Akron with big dreams.
"I want to save our country."
The heavy words rolled off her 11-year-old tongue like it was no big deal. It requires many grown up attributes to be so strong in a conviction to serve one's country. Things like courage, strength and valor are at the top of the list. For incoming fifth grader Galaxie Quinn, who has all of that and more, it's her selfless disposition and poised determination that drive her desire to make this country a better place. She's also a self-admitted dreamer. As far as big dreams go, it doesn't get much bigger than honoring and serving your country, vowing to make it better for all of us.
But Galaxie's big dream doesn't end there. Once she's fulfilled her service, she wants to return home and be a teacher. A gymnastics teacher, if possible. Her love of brave backflips and carefree cartwheels coupled with her natural inclination to help people is the perfect mix for this secondary career path.
One thing that is leading Galaxie down this path of life-long service to others is a promise she shares with LeBron James. As a student in the LeBron James Family Foundation's Wheels for Education program, Galaxie is well-versed in the words of the promise that LeBron and his kids recite each time they convene. Lines like "to always try my best" and "to never give up, no matter what," flow freely off the top of her head, and she doesn't just say the words of the promise, she lives them every single day.
"It's like what LeBron says," she explains. "When he's on the court, he never quits and he keeps his promise to us, so we should keep our promise to him."
As a visible reminder of this shared commitment, Galaxie never leaves the house without wearing somewhere between seven and eleven of her brightly colored I PROMISE bands that she looks at often. Knowing that "Mr. LeBron" also wears his daily, these symbolic bands with those two powerful words printed on them give her the confidence to try new things and to keep going when she doesn't think she can. Like when trying the once-terrifying roller coasters at Cedar Point she used to refuse to go on. And when working on classes she used to struggle in and is now earning A's and B's in.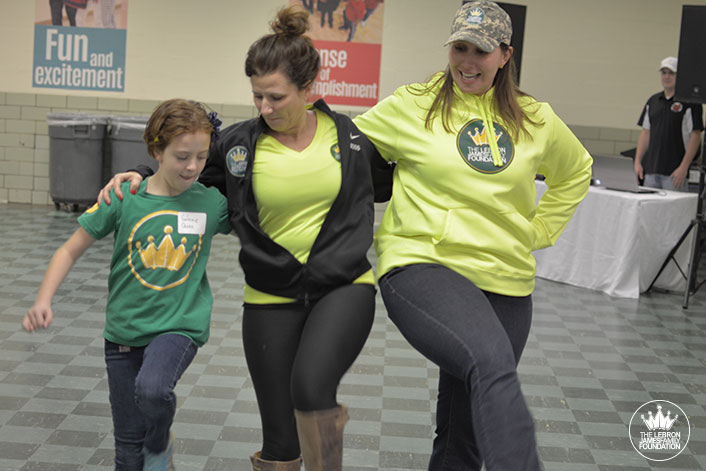 "It just shows you that when you try your best and promise to work hard, dreams come true," she says with absolute certainty.
Galaxie knows she will achieve her dream because she has a college education waiting for her at The University of Akron when she graduates from an Akron Public high school thanks to a partnership between the Foundation and UA. This opportunity motivates her to work harder in school and to keep trying new things. She has a passion for learning – she's spent much of her summer break so far experimenting and learning at the APS Mad Science camps – and believes that the more you learn the better you can be at all kinds of different things.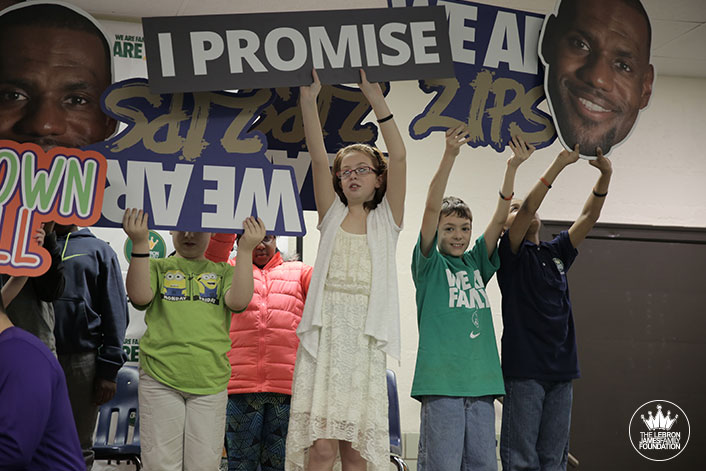 That life-guiding realization mixed with her noble dream to serve her country make Galaxie wise beyond her years. And her college scholarship empowers her to chase that dream with even more confidence and determination. With her positive attitude and selfless outlook on life, Galaxie is already making the Akron community, and this country, a better place.