23 Big Dreams
In this "23 Big Dreams" series, the LeBron James Family Foundation and its broadcast partner, WKYC, highlight a new Akron Public School student and his or her career aspirations each week. With a tuition and fees scholarship from The University of Akron, the commitment of college has changed their personal goals and their expectations for their futures. Like LeBron, these are just kids from Akron with big dreams.
There's something about exploring the way things work that makes Jamil Wright tick. One of his favorite things to do at school is take the most basic building materials available – LEGOs, in this case – and apply the complex science of robotics to bring them to life. Using a sophisticated LEGO video designer and a combination of applications, the incoming 8th grader at STEM middle school enjoys making these inanimate objects walk, talk, move, and even speak. The pieces all fit together to form his big dream of becoming an engineer, where he'd turn his passion of learning and analyzing how things work into building and creating amazing things of his own.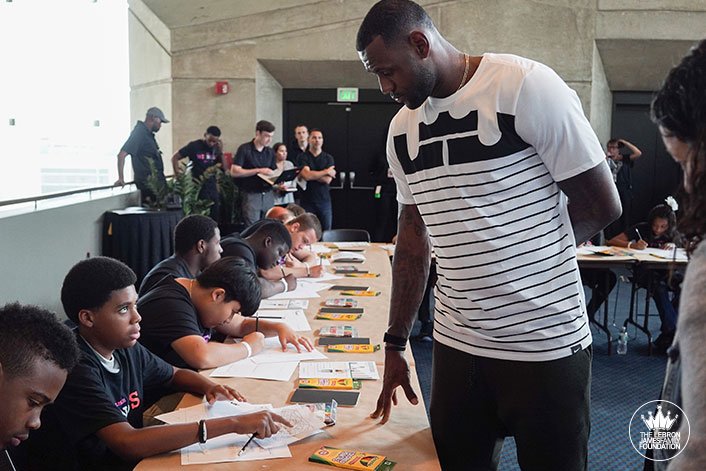 Aside from his scientific tinkering, Jamil is a standout student and member of the LeBron James Family Foundation's original class of Wheels for Education students. An active participant in the program since 3rd grade, Jamil has grown into a straight A student who also maintained perfect attendance all last year. But those academic accomplishments did not happen overnight. Just like his dream of becoming an engineer and his scholarship to The University of Akron, Jamil attests these achievements require a lot of hard work as he repeats some famous words that have been instilled in him by Mr. LeBron: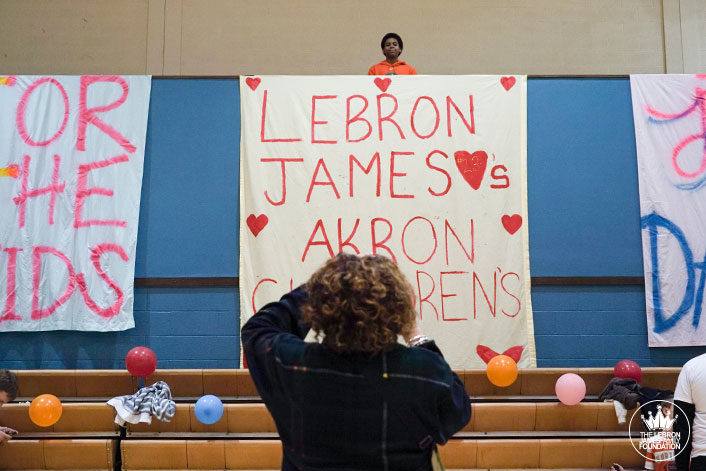 "It's not just given, it's earned," he says with unwavering certainty when speaking about what a free, four-year college education would mean to him and his future. "It means you have to work as hard as you can for something you want."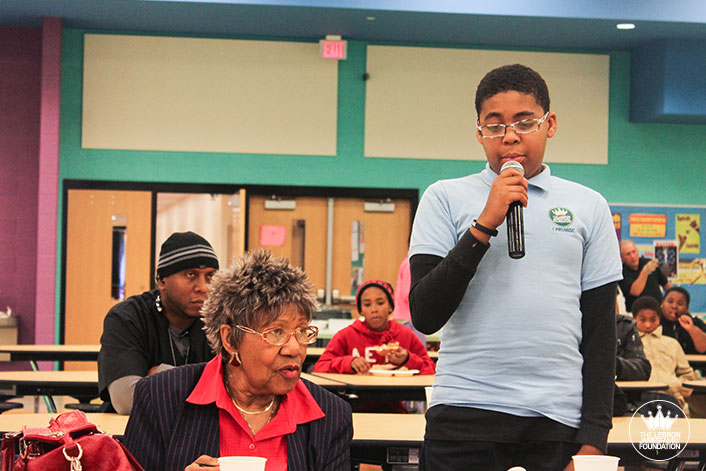 With LeBron as his shining example of what hard work can achieve, Jamil is inspired and excited about his future knowing that a college degree will help him make his dream a reality. His mother, Simone Wright, knows the magnitude of the commitment LeBron has made to her son and all of the kids in his program that has had a tremendous impact on all of their futures.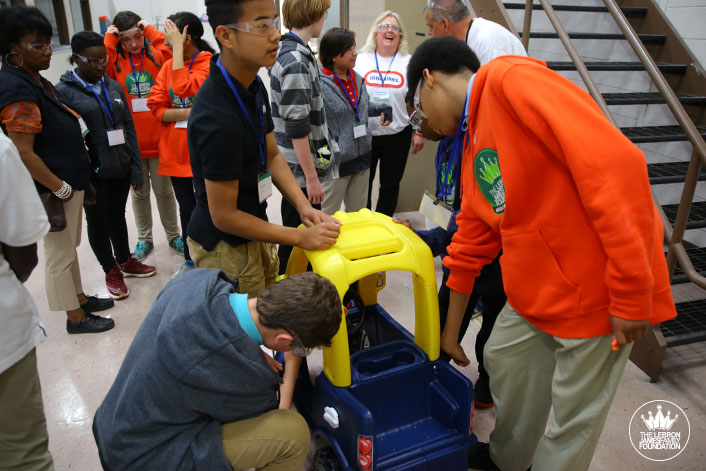 "We know LeBron didn't have to do this. He's not obligated to share anything and we've never heard of any athlete doing something like this," said Mrs. Wright. "We're excited, we appreciate it... and we're just in awe."
Like Jamil and the more than a thousand students in his program, LeBron is just a kid from Akron that had big dreams. He sat in the same classrooms they sit in and walked the same streets they walk. Now through this unprecedented partnership with The University of Akron and with the entire Akron community rallying around them, Jamil and these students are on their way to making their dreams come true as well.