23 Big Dreams
In this "23 Big Dreams" series, the LeBron James Family Foundation and its broadcast partner, WKYC, will highlight a new Akron Public School student and his or her career aspirations each week. With a tuition and fees scholarship from The University of Akron, the commitment of college has changed their personal goals and their expectations for their futures. As LeBron continues to chase his big dreams in the NBA Finals, these kids from Akron are beginning to chase their own.
When Julia and Rosina Subba first arrived in Akron, Ohio, they did not speak a word of English.
As they entered Kindergarten at a new school in a foreign country, the identical twin daughters of refugees from Nepal were thousands and thousands of miles away from everything they knew. Nothing was the same. Their surroundings were unrecognizable, the faces weren't familiar, and the language barrier was difficult.
"I worried about them a lot in the beginning because they did not speak any English," says their mom, Jas Maya Subba. "Everything was different."
While everything around them had dramatically changed, one thing remained the same: they had each other.
Even before birth, Julia and Rosina have always been physically and metaphorically inseparable. And their similarities extend well beyond their physical features and shared interests. Like all siblings, they argue and fight over certain things, but their unbreakable bond turns disagreements into shared learning experiences. At times, they can be competitive with one another – especially when it comes to grades and academic achievements – but that only propels each student to work even harder. As the years have passed, their appreciation and understanding for one another has grown even deeper.
That bond is what allowed the Subba twins to excel in even the most challenging of circumstances. When their parents decided to move their entire family across the globe from Nepal to Akron to get a fresh start in a place that fostered growth and good education, it took them a few years to adjust to a whole new way of life. With English being their second language, the transition was tough, but the twins found their way together.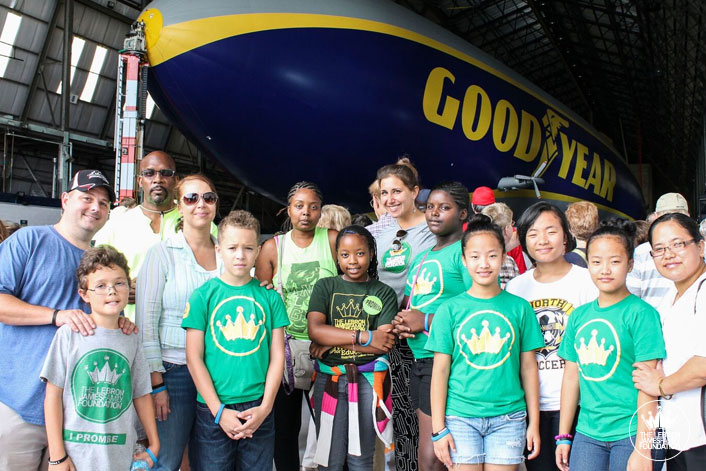 The Akron community proved to be the perfect place for the Subba family's new beginning. When the twins embarked on 3rd grade in the Akron public school system, they entered the LeBron James Family Foundation's "Wheels for Education" program. It was the sense of support and extended family that made them feel right at home. Prior to joining the program, Rosina admits she had never volunteered in the community before. Following a positive community service experience with the Foundation, she's found it's something she really enjoys.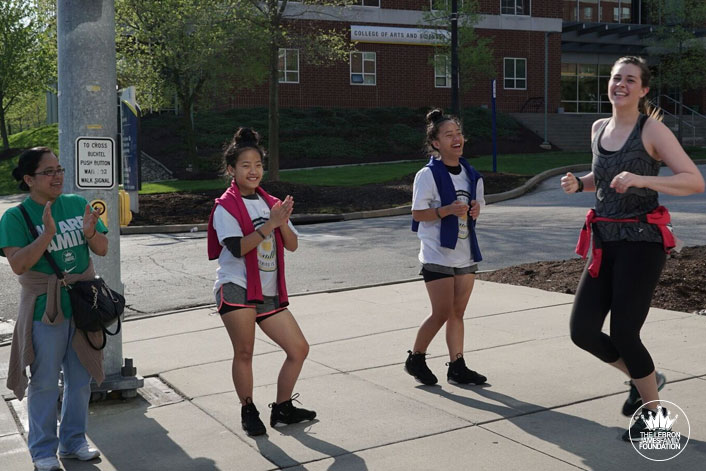 Through a partnership between the LeBron James Family Foundation and The University of Akron, the twins will continue to serve the Akron community along their way to their four-year scholarships to The University. With each twin carrying a 4.0 GPA throughout this school year and an impeccable attendance record to date, they are no doubt headed towards earning that valuable degree. While they may not yet know exactly what they want to do for a career – they mention owning their own business, becoming politicians, or joining the U.S. marine corps as future possibilities – they know that an education and staying in school is how they are going to get there.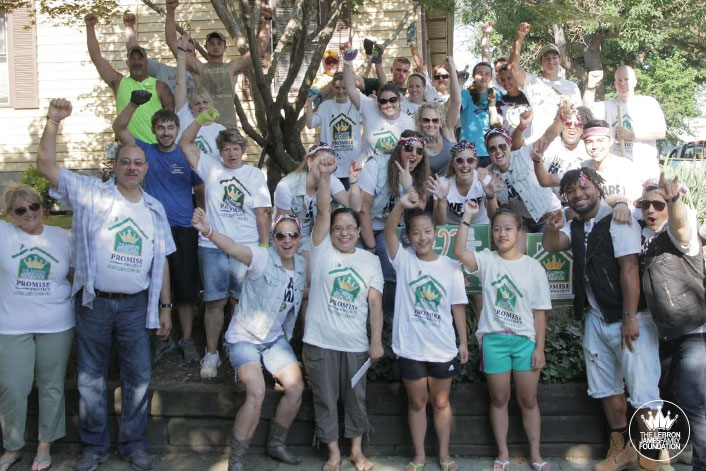 As Julia and Rosina prepare to enter 7th grade at Jennings Community Learning Center, Akron has become the place they call home. With LeBron and his Foundation serving as the GPS support system, and The University of Akron as the dialed-in destination, the Subba twins are well on their way to long, successful journeys towards their big dreams.
TTo follow our kids' dreams, head to WKYC.com or pick up the Akron Beacon Journal every Thursday for the latest inspiring story.