23 Big Dreams
In this "23 Big Dreams" series, the LeBron James Family Foundation and its broadcast partner, WKYC, highlight a new Akron Public School student and his or her career aspirations each week. With a tuition and fees scholarship from The University of Akron, the commitment of college has changed their personal goals and their expectations for their futures. Like LeBron, these are just kids from Akron with big dreams.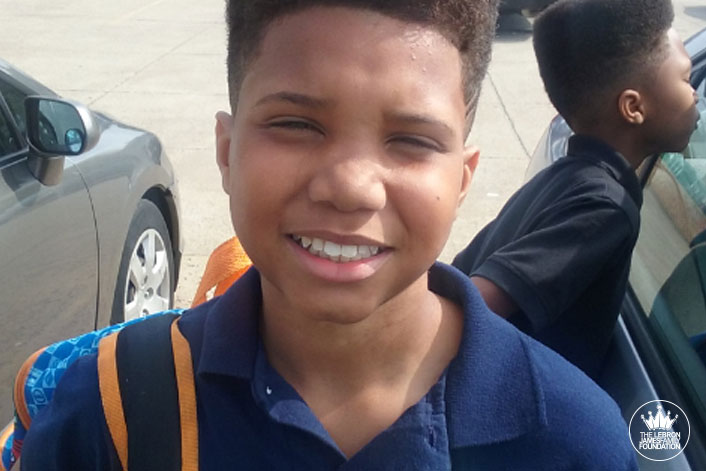 As he sits in a classroom in Akron, his attention shifts in and out of focus on a few things. For one, he's a remarkably intelligent student interested in science and math and reading. He's also attentive, helpful, and well-mannered. But in the back of his mind, his big dream permeates all things – this kid from Akron somehow, some way has plans to become a professional basketball player.
If this story sounds familiar, it's because it is. As a young boy, LeBron James used to walk the streets of Akron carrying two of his most prized possessions – his backpack and a basketball. Also a product of the Akron Public School system, LeBron never wavered in his passion and conviction to make a living playing the game he loves.
But this is not LeBron's story. This is the story of Lamar Dampier, another kid from Akron who has been inspired by LeBron and has made it his mission to make it to the big leagues. And this is where the two narratives diverge. While LeBron's God-given abilities all but predetermined his path to the NBA, Lamar has a long-term plan that includes a college degree.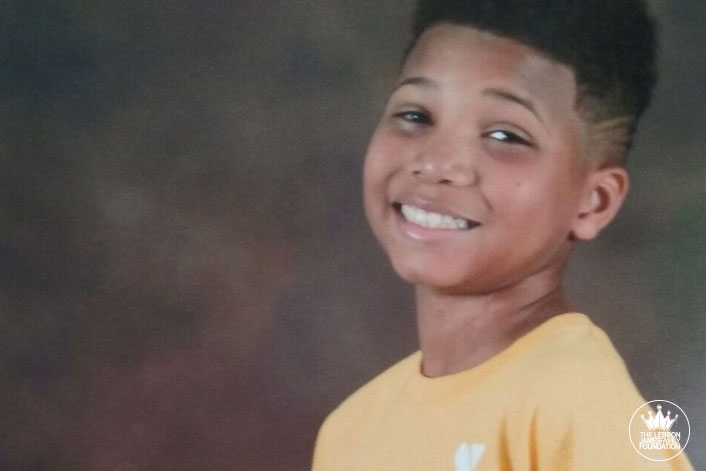 Far more than just an aspiring basketball player, Lamar is a special young man. Well-liked by his peers and appreciated by his teachers, Lamar was selected to serve as a monitor for the Kindergartners at school, making him a role model for the younger kids. And just as helpful as he is in the classroom, he is even more engaged at home. As the oldest of five siblings, Lamar is a leader for his brothers and sisters and a helping hand for his parents. When he's not busy with his school work, you can find him folding laundry, washing dishes, helping with the yard work, taking out the trash, and anything else that is needed. He helps his younger siblings with their homework, and gives special attention to his little brother Dominic who has cerebral palsy. He happily helps Dominic with his stretches, helps him put on his needed braces, and helps him through mundane tasks like holding his crayons to color.
And Lamar doesn't do all of this because he has to. He takes great pride in being helpful because he wants to. And he doesn't go to school because he has to. He takes his studies seriously because he wants to. An incoming 5th grader at Harris elementary school, he's had perfect attendance for the past three years and is a regular on the honor roll. He's earned student of the month honors, had his artwork featured in the Akron Public Schools art show, and was hand-picked to say the Pledge of Allegiance for the APS Board this year. He also runs on the track team, where his outstanding speed is on full display.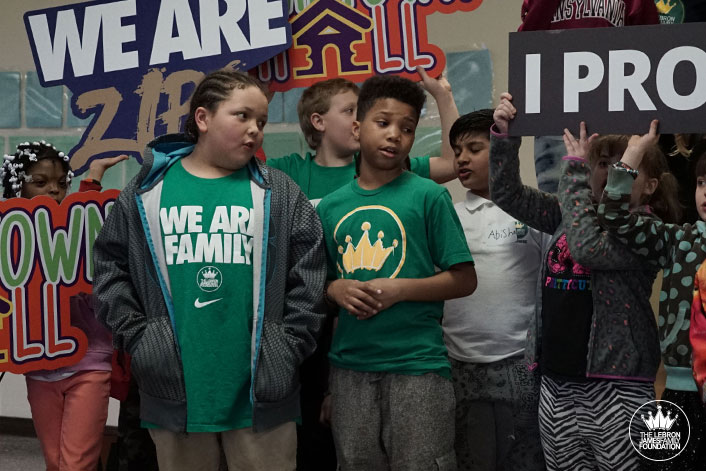 All of this exists parallel to Lamar's basketball dream. He knows it's attainable because LeBron made it, and that makes Lamar believe he can make it, too. And with his hometown hero fulfilling his promise and helping the Cavaliers bring a long-awaited championship to Northeast Ohio, the inspiration and the motivation has never been higher.
Another driving force giving him the confidence to succeed is Lamar's participation in the LeBron Family Foundation and his guaranteed scholarship to The University of Akron. He says more than anything, the scholarship makes him excited about his future and gives him a sense of security knowing that no matter where his NBA dreams take him, he will always have his education to fall back on.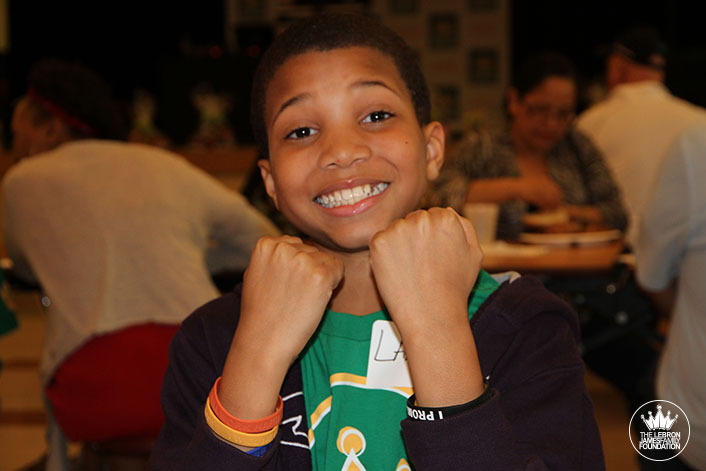 With a dream to be the next LeBron James, Lamar Dampier has big, size 15 shoes to fill. But walking in the footsteps of LeBron, who believes in Lamar just as much as Lamar believes in him, he has the tools from APS, the support of LJFF, and the path through The University of Akron to make it happen. And standing tall in his size 6.5 shoes, he just might be the next kid from Akron to make it to the NBA.