23 Big Dreams
In this "23 Big Dreams" series, the LeBron James Family Foundation and its broadcast partner, WKYC, will highlight a new Akron Public School student and his or her career aspirations each week. With a tuition and fees scholarship from The University of Akron, the commitment of college has changed their personal goals and their expectations for their futures. As LeBron continues to chase his big dreams in the NBA Finals, these kids from Akron are beginning to chase their own.
As the young boy sat and stared at the world map hanging in front of the classroom of his Akron public school, he felt a wave of emotions as his eyes scanned for the place he was born. As he and his classmates easily located larger nearby cities like Cleveland, Cincinnati and Columbus, he felt a pang of disappointment and a tinge of anger that Akron was nowhere to be found. In that moment, a new dream took flight for this young kid from Akron. Somehow, some way, he would put Akron on the map.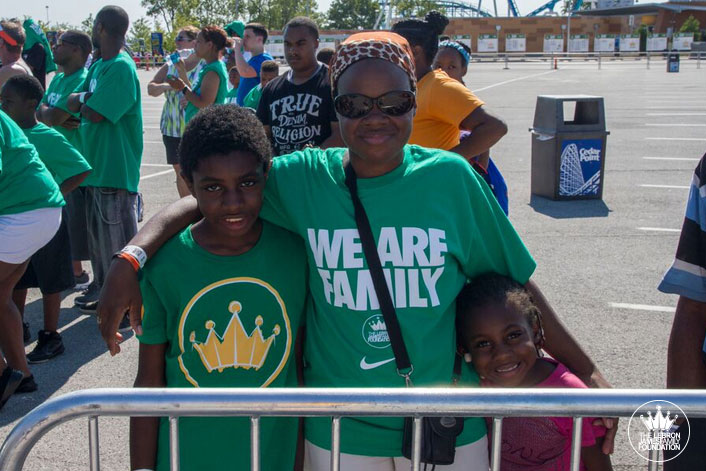 More than two decades later, a young boy looked up and watched the clouds reflect off the Goodyear Polymer Center on the campus of The University of Akron. As he carried out his community service, he became distracted by his daydream and wondered aloud what it would be like to invent something. He was fascinated by the steady drum of the machines he could see as he peered through the windows. With his eyes filled with wonder and his mind filled with ideas, another dream was born for another kid from Akron.
What happened next for the first boy is well documented. He would go on to become one of the best basketball players the world has ever seen and established a brand known around the globe. Chasing that young school boy dream, he indeed put Akron on the map in a big way. The name LeBron James has become synonymous with the city that raised him, and he's continuing to grow that mark on the map every single day.
The second young boy is still writing his story. Like LeBron, Wilfred Steadman II is just a kid from Akron. And also like LeBron, he has big dreams. He is determined to become a mechanical engineer, but not just any ordinary mechanic, he wants to be the best.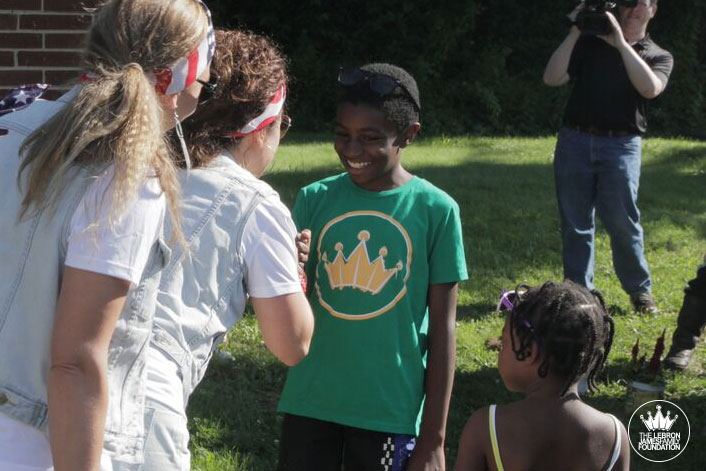 Most kids look at cars as nothing more than a ride to get them to and from where they need to go. Not Wilfred. He spends hours reading mechanical books so that he can look under the hood of a car and know how to fix them. He doesn't aspire to work in a shop his whole life. His dream is bigger than that.
"I want to be able to make my own mechanical shop so I can fix my own cars…" said Wilfred. "And I also want to fix other peoples' cars because it's the right thing to do."
Thinking about something bigger than himself, Wilfred is aware of the hard work and determination it will take to turn that dream into a real building filled with cars built by hand. Thanks to The University of Akron, Wilfred knows he has the tools and the path to make it real.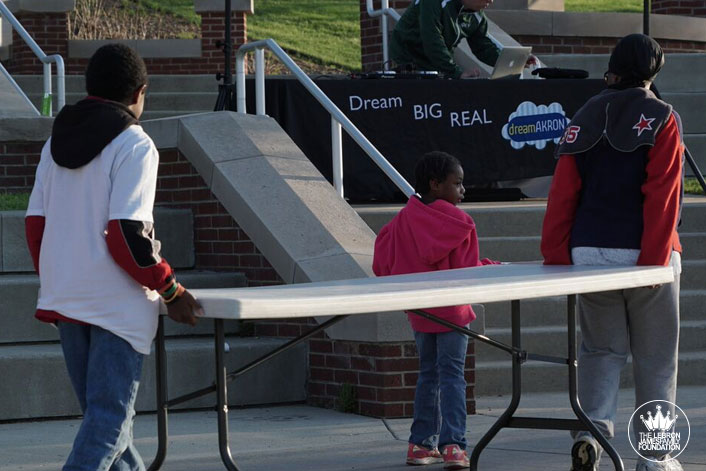 With a full, four-year scholarship to UA waiting for him when he graduates from high school, Wilfred has already started climbing that hill. He says that the scholarship has given him more confidence in school and he knows it will help him be a good mechanical engineer. He admits that prior to the LeBron James Family Foundation and The University of Akron committing this scholarship to him, he wasn't really thinking about college before. It simply wasn't an option. Now, as he completes his latest project on cars for a recent technology class, he has the road to college constantly on his mind.
On paper, Wilfred Steadman is a 6th grader at Forest Hill CLC. He hasn't missed a single day of school this year. He's earned straight A's the past two quarters, and is working on continuing that streak. He's a big brother to his sister that is following his footsteps in the Wheels for Education program. On the big world map, Wilfred is just a kid from Akron.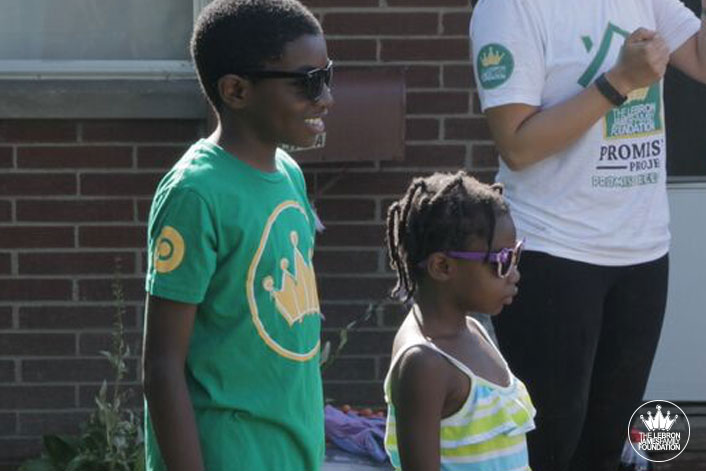 But sitting in that same classroom LeBron sat in so many years before, Wilfred is now a kid from Akron with a dream. And a kid with a dream is a powerful thing.
To follow our kids' dreams, head to WKYC.com every Thursday for the latest inspiring story.