I PROMISE Too Achievements and a Whole New Hometown Hall Experience
In life, it's not about where you start. And success isn't always measured by where you end up. It's all about the journey, and what an incredible ride we are fortunate to be on with our I PROMISE students and families.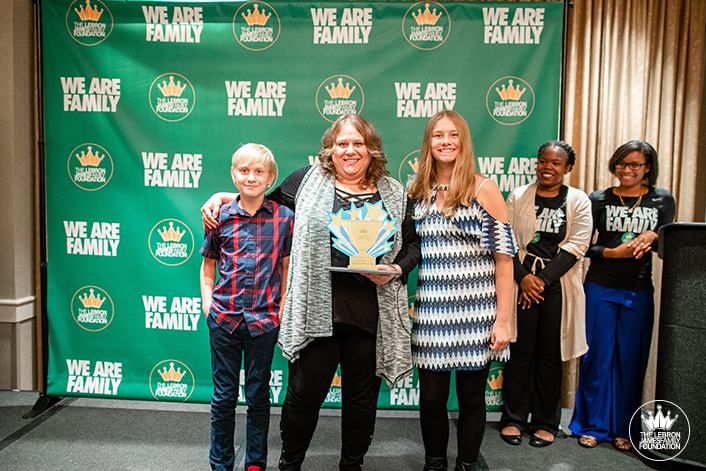 This week we celebrated the journeys of five I PROMISE parents who not long ago made the determined decision to recommit to their educations and enroll in the Foundation's I PROMISE Too program to earn their high school GEDs. Channeling their students for inspiration ad conquering lifelong challenges, these parents completed hours of coursework, long nights of studying, and stressful days of critical exams all while still being full time parents working full time jobs. It was anything but easy, but they all earned their GEDs and effectively changed their families' lives forever.
At the Foundation's second I PROMISE Too graduation celebration, these five parents got to share their achievement with their families, our partners in the program at Project Learn of Summit County, the Chase Your Dreams team, our partners at the PEGS Foundation, and the LJFF Educational Task Force, along with Ms. Gloria James, who awarded each graduate with their I PROMISE Too Champion Trophy at the end of the Chase team's tunnel of love.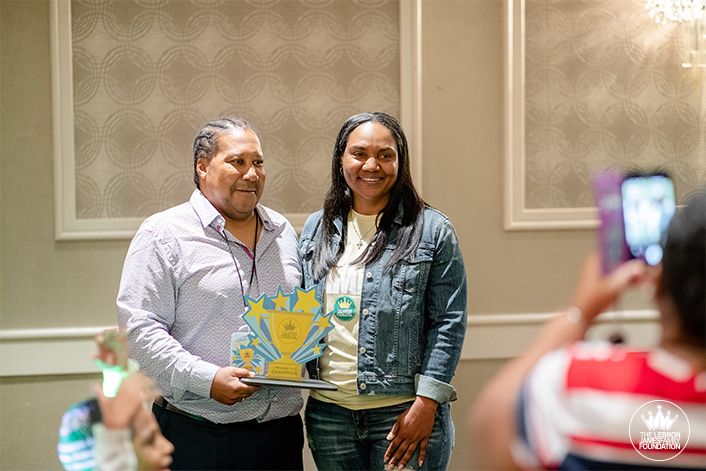 To date, 13 I PROMISE parents have celebrated the milestone moment of earning their GEDs through the I PROMISE Too program. Following graduation, they are each paired with a mentor from the Chase Your Dreams team to pursue their next move as their journeys continue...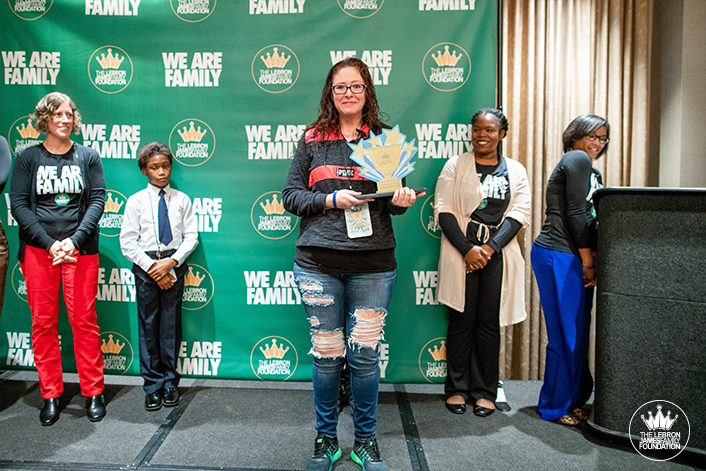 Also to ensure we are in close communication with all of our families as we journey together towards their educations, the Foundation's monthly Hometown Hall has become a signature event that brings the family together. But true to everything the Foundation does, this year is bigger and better than ever.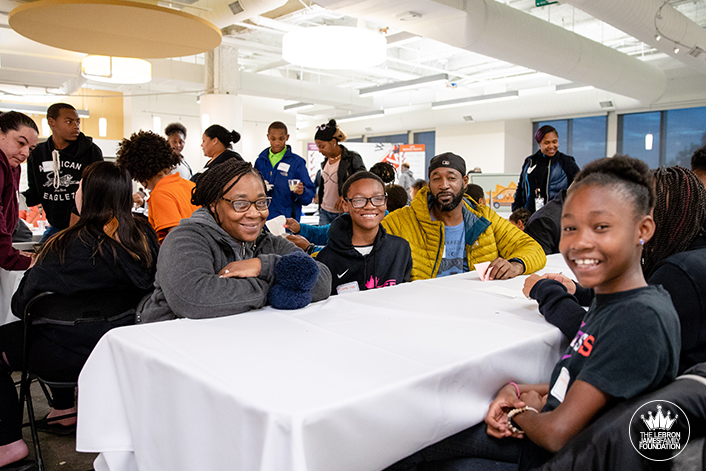 This week the brand new Hometown Hall format debuted as the first main LJFF event held at the I PROMISE Institute on the University of Akron campus. What will soon be a resource for all I PROMISE students on the big college campus was transformed for a night into a gathering for families from the Akron Public School's East Cluster. As part of the new format, team LJFF introduced the I PROMISE program's older students and families to the different pathways through high school and beyond in a game of "We Are Famopoly" – the Foundation's fresh spin on the classic board game. As the life-size pieces moved on the larger-than-life board, our students got a unique view of what it takes to earn their scholarships to the University of Akron and make important decisions along the way.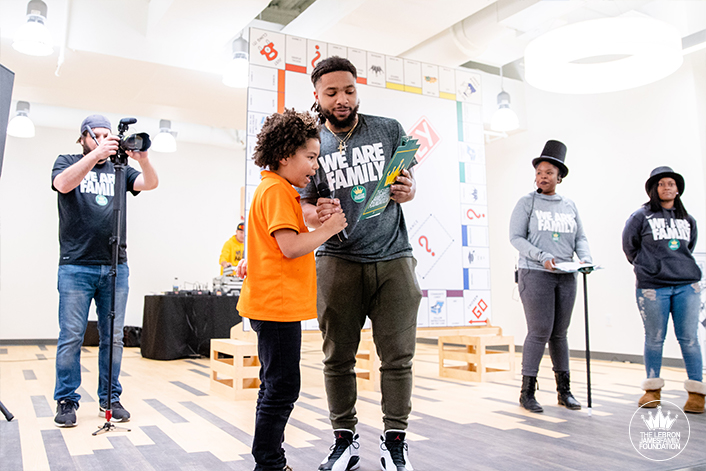 A special shout out to our 330 Ambassadors for playing along with us, the Chase team for lending a hand and a custom LJFF app to help us check everyone in, and our partners at The University of Akron, Akron Public Schools, and the I PROMISE School for sharing in this innovative family experience.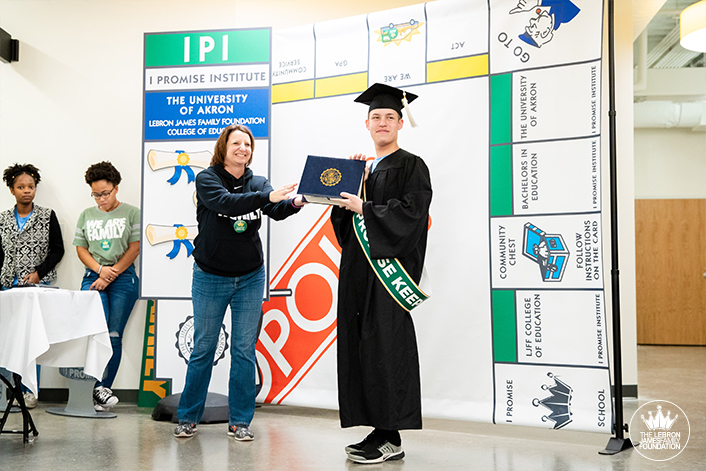 From celebrating our parents to regularly engaging with our students and their entire families, it's all part of the journey. All of these individuals make us proud to say, "We Are Family."