Class of 2016/2017
Achieving your high school diploma is a journey. For many, that journey is straightforward. They enter school at kindergarten and steadily matriculate through the grades without incident. For others, that journey is never completed. Yet, there are a brave few who, despite road blocks and closures, find a different route to their destination.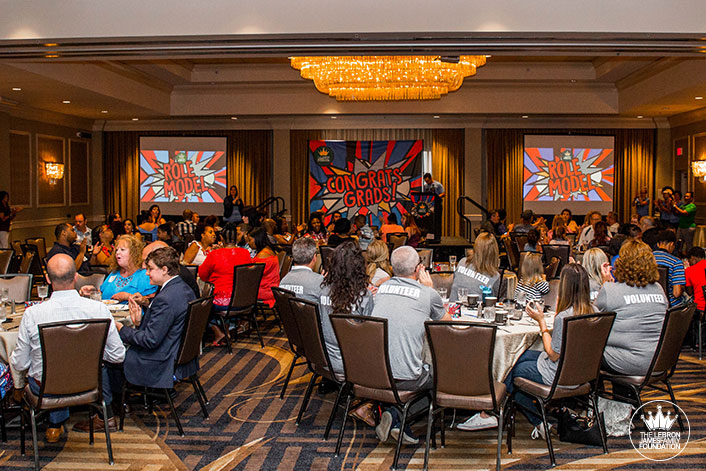 Last week, we celebrated the first graduating class of the Foundation's I Promise Too parent GED program. The event opened with a raucous round of applause, "This is a monumental day, we are here to celebrate the first graduates from the I PROMISE, Too program! With hard work, dedication and perseverance, eight of our parents have EARNED their GEDs!"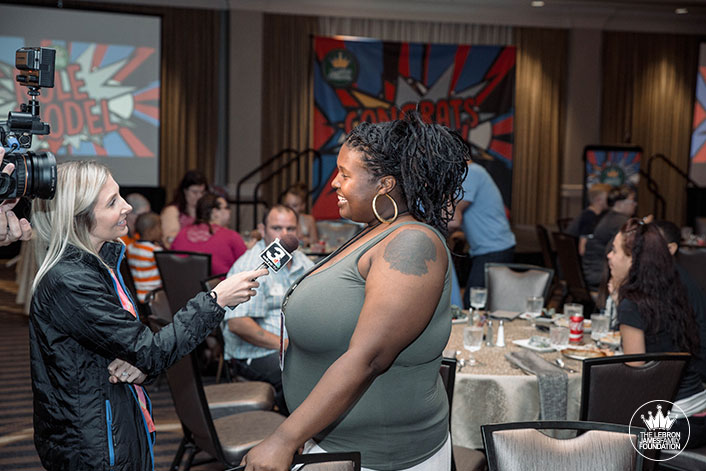 Eight graduates strong, each member of the class balanced the responsibilities of providing for their families, often working multiple jobs, and raising their incredible children. They worked tirelessly with their Project Learn professor to overcome the obstacles of adult education to recapture the skills and knowledge necessary to receive their high school diploma.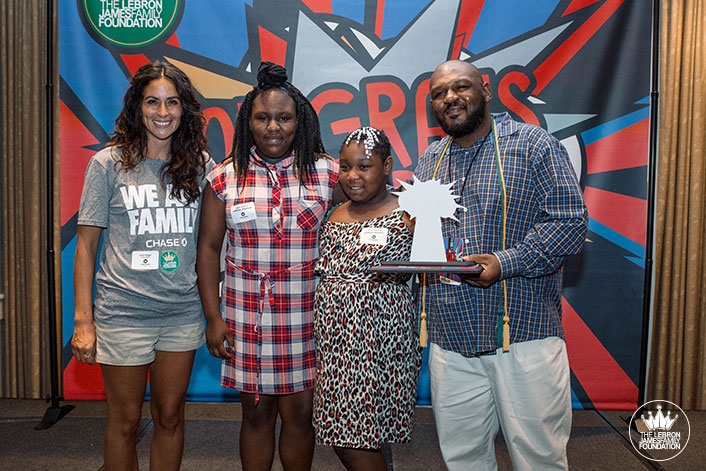 This is just the beginning.
Before each graduate took the stage at the Foundation's recognition ceremony, LeBron Advisory Board (LAB) Community member Natalie Watral, took the stage. Speaking for Northeast Ohio's JPMorgan Chase & Co., Natalie unveiled the first phase of Chase's "Chase Your Dreams" mentorship program. For the next year, each of our I Promise Too parent graduates will have a special Chase Your Dreams Career Coach to help continue their march forward. Bankers, managers, and executives, the coaches come from all walks of JPMorgan Chase life and are united by their shared love for and believe in the Northeast Ohio community.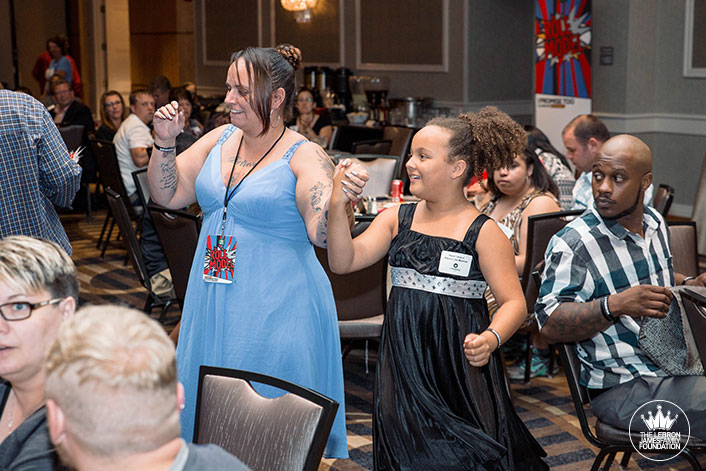 As the celebration came to an end, the Foundation revealed one final surprise. On the back of each graduate's Role Model plaque was a special message. It had gone unread amidst the excitement and pride of the ceremony.
Faces lit up as the graduates were asked to flip their plaques over. For their hard work, each of them were rewarded with a curated shopping spree with Foundation shopping expert and LAB Community member, Ana "Abs" Betro to get them ready for the next phase of their journey.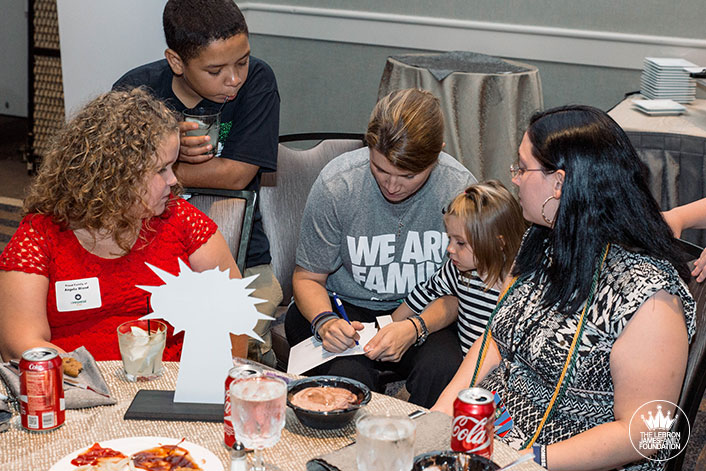 Our I Promise Too graduates make us proud to say, "We are family."