A SPECIAL TRIP IS EARNED, NOT GIVEN
With another month in the books, the I PROMISE School wrapped up the spookiest time of year on Friday evening with its inaugural Halloween Fest. More than 700 students and family members dressed in their best costumes and headed to IPS for some family-friendly haunts and plenty of trick or treating. With school staff and LJFF partners passing out candy and DJ Brian spinning tunes, the Halloween celebration created more memories for students and families with another safe, fun, family experience.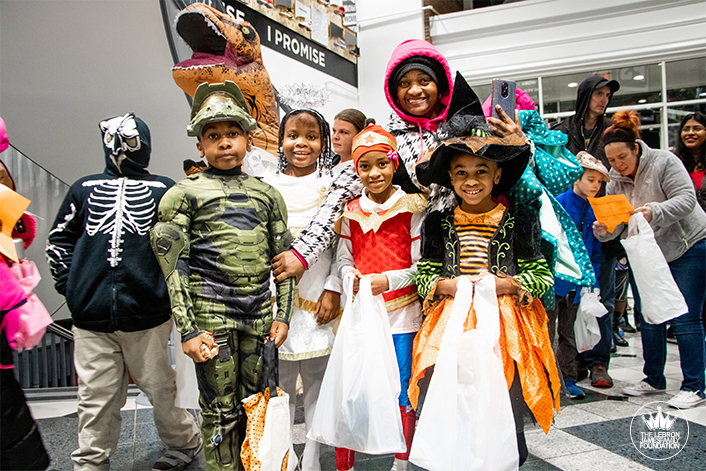 Speaking of family experiences, one deserving I PROMISE student recently earned a once-in-a-lifetime opportunity for her and her family. As a reward for her hard work at school and her embodiment of the Habits of PROMISE, IPS student Jai'leiyah and her family were treated to Sunday's Cleveland Browns game as special guests of LJFF family member and Browns wide receiver, Jarvis Landry. A follow up to his recent visit to the school where he pledged ongoing support to the students in everything they do, Jarvis rolled out the red carpet for Jai'leiyah as her and her family took in warms ups from the field, posed for pictures on the sidelines, and watched the game from their incredible seats. Walking out of the players' tunnel and stepping foot onto the field to be greeted by a smiling NFL superstar was a moment this family will never forget. Exchanging I PROMISE bands and high fives, the experience let this kid from Akron and her family, including her mom who is currently working towards earning her GED in the Foundation's I PROMISE Too program and her siblings that are also members of the I PROMISE program, know that people do care about them and that anything is possible when you work hard.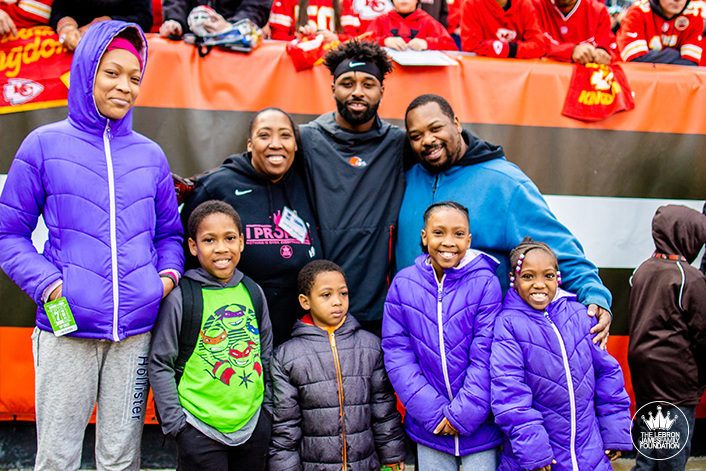 It's been an incredible first few months at the I PROMISE School as our partners and family members continue to give and give and give some more to make these experiences possible for our students.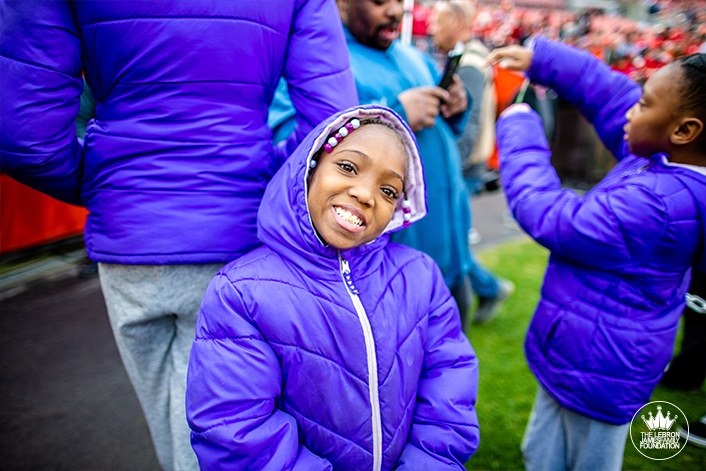 Jarvis Landry, Thomas Limo (who provided the family's transportation to and from the game in Cleveland), DJ Brian, the entire IPS staff and everyone involved in these events make us proud to say, "We Are Family."