"All aboard!"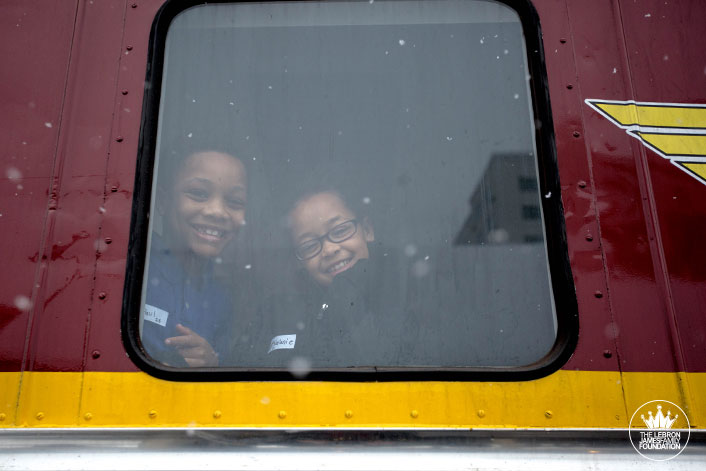 With those simple words from the conductor, a night of holiday magic was instantly initiated. As a way to make sure LeBron's kids experienced the spirit of the season up close and in person, the LeBron James Family Foundation partnered with the FirstEnergy Foundation to create this special journey to the North Pole for all of its eager 3rd graders. Once on the I Promise Polar Express Powered by the FirstEnergy Foundation, the students and their chaperones joined Santa's hometown elves for a ride full of Christmas carols and reading, complete with fresh-baked cookies and hot cocoa.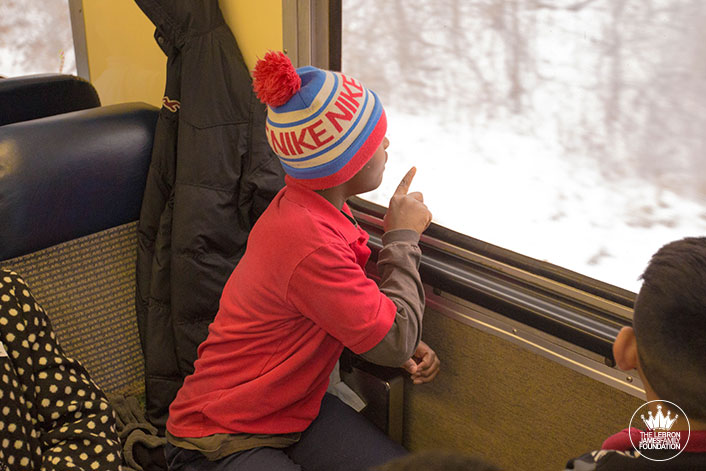 As the Polar Express traveled through the crisp Akron air, the students' faces lit up with excitement as the season's main man, Santa, made a special appearance. At the end of the journey, a hard-cover copy of the book, The Polar Express, awaited each child on their ride home courtesy of the FirstEnergy Foundation, so they could share the story and this special experience with their families at home.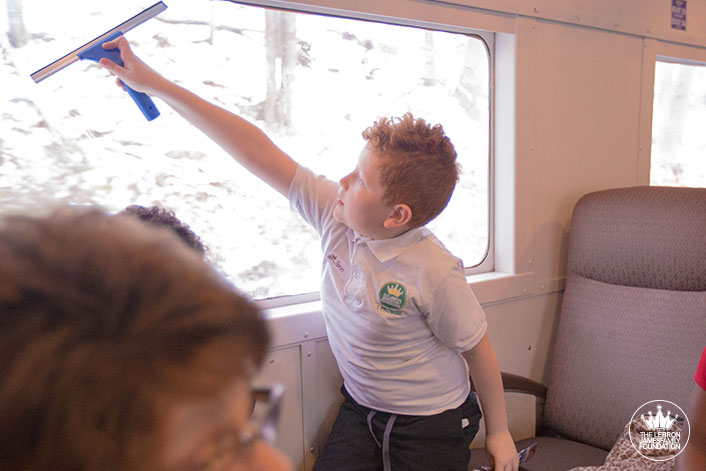 Spreading joy and laughter is what this season is all about, and we are thankful for the FirstEnergy Foundation's support in creating this magical night for our 3rd graders and for joining this annual family tradition.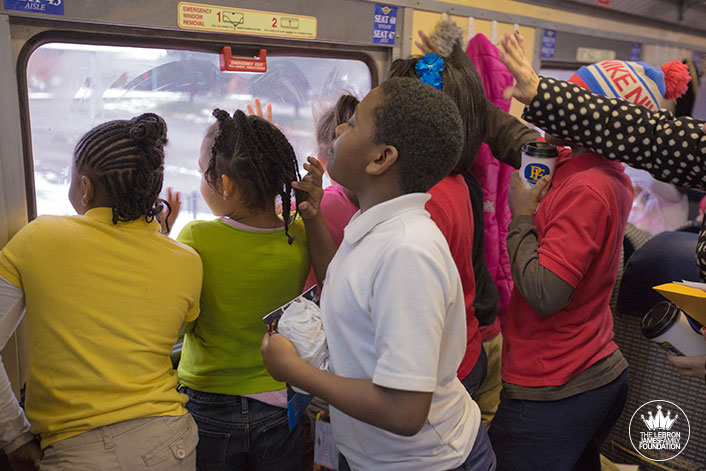 To see more of our kids' memorable trip to the North Pole, visit our Foundation's broadcast partner, WKYC at:
http://www.wkyc.com/news/lbjff-kids-spend-the-day-at-the-north-pole/369590391