Richard Howe House
"In Northeast Ohio, nothing is given. Everything is earned. You work for what you have." –LeBron James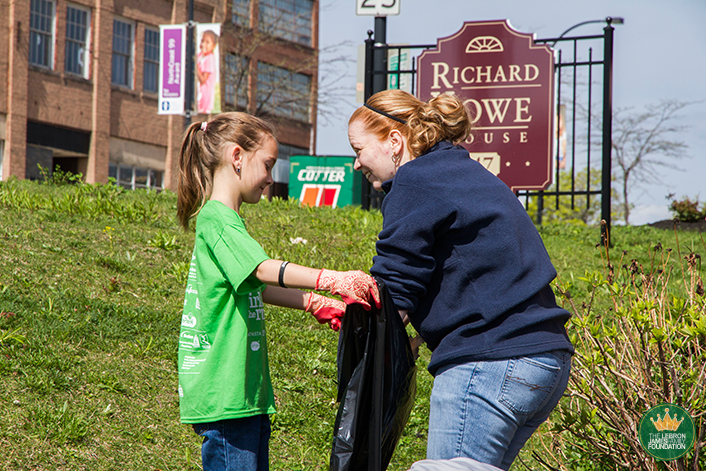 In the spirit of his creed, over 100 Akron I PROMISE Network (AIPN) students and their families sacrificed their Saturday morning to give back totheir community.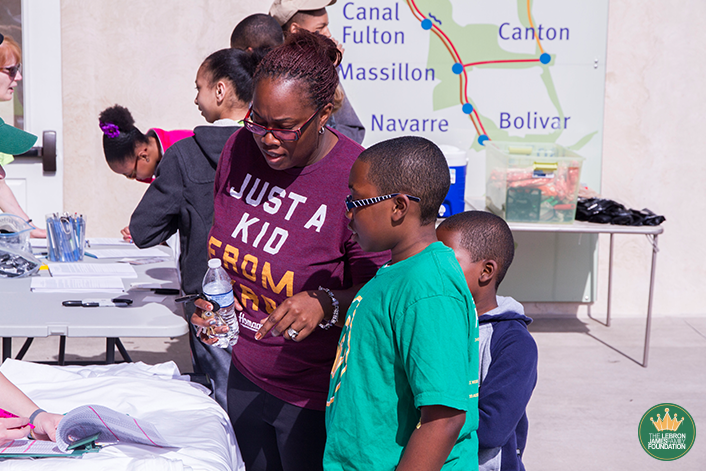 As the sun rose, weighted eyes and sleepy faces filed into the Richard Howe House in downtown Akron. The AIPN service outing, which was the second in program history, started as all other Foundation events with the PROMISE. His kids spoke as if they were speaking to LeBron directly and with each sequential PROMISE, their morning fog rolled away.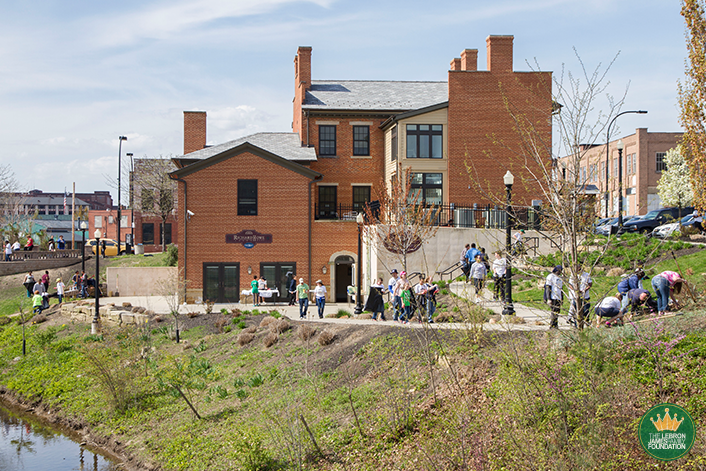 For the record, we started at 10:00 AM; however, we learned through polling our parents, anything before 3:00 PM is considered ungodly early for a sixth grader…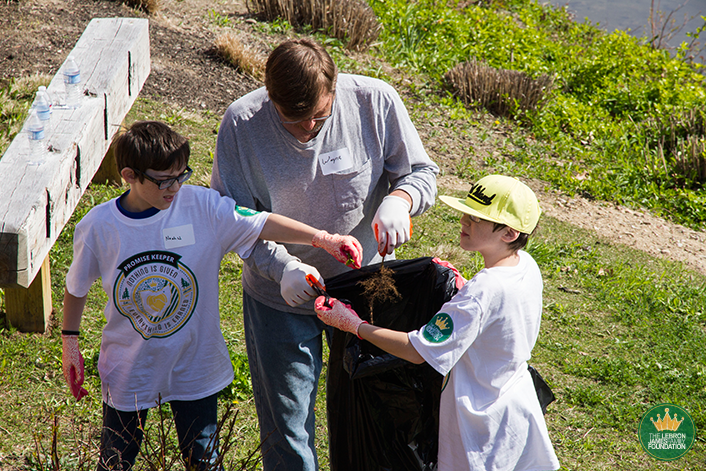 Our kids and their parents wasted no time in tackling the task at hand. The large group quickly mustered to their stations: trash removal; weeding; mulching; and beautification. Before we could blink, AIPN students and their brothers, sisters, mothers, fathers, and even grandmothers, were ferrying mulch, carrying trash, and blazing their way across the Howe House's grounds. The heart of downtown was bustling.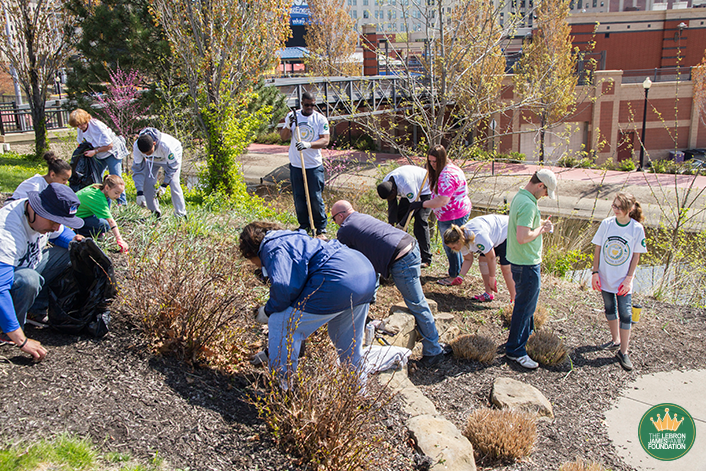 Our students and their families worked tirelessly. With two hours of service, LeBron's AIPN students made a lasting impact on the Akron community. For their service, all AIPN participants EARNED another entry into our monthly EARNED NOT GIVEN Award Drawings.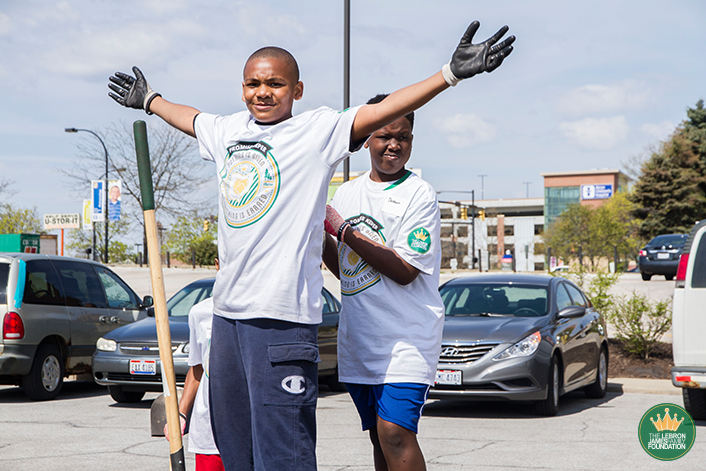 We extend a special thank you to Mr. Dan and everyone at the Ohio & Erie Canalway Coalition for having us and our families.