Akron After School
A New Year and a new season of Akron After School has officially arrived at Akron Public Schools, and LeBron's Foundation Team is fully geared up with the PROMISE and I PROMISE Bands, ready to try new things with his Wheels for Education students!
"Now, you know we always got to start with the PROMISE right?" says LeBron, before his team engages with the students.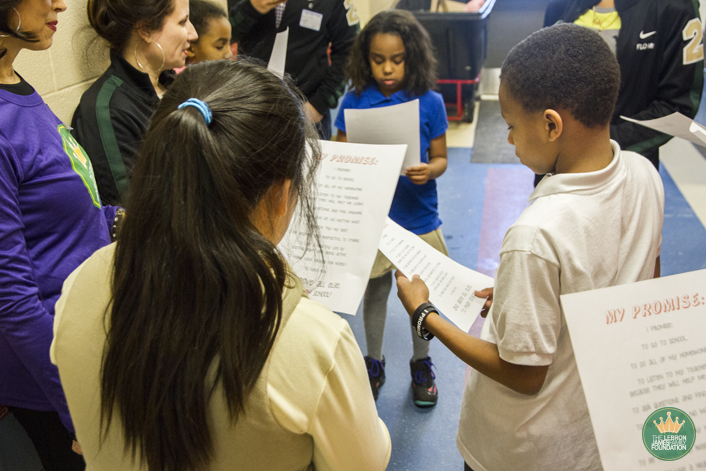 "Now the fun begins!!!" LeBron adds as kids from King CLC and Mason CLC race off to do a mix of dodgeball, basketball, and of course some finger nail painting.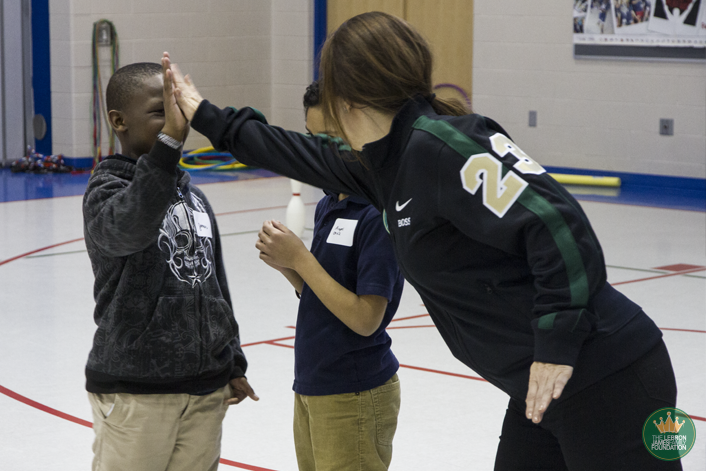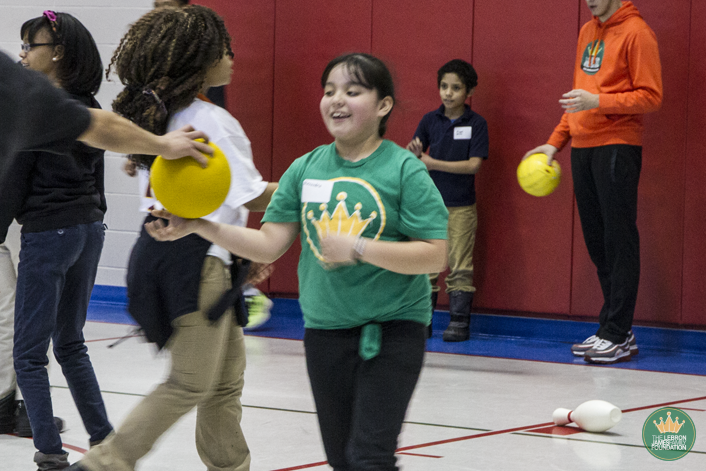 LeBron's 330 Ambassadors, fresh off their return from New York, help the students go through the exercises and teach them more about the games and activities and even invent some with them!