With PJ's on and golden tickets in hand, LeBron's 3rd graders excitedly boarded the Polar Express for the Foundation's annual holiday experience outing. After reading the famous Christmas story in class, they were about to experience the magic in real life.
As they made their journey to the North Pole along with their teachers, the students did cheers with hot chocolate, belted out Christmas carols at the top of their lungs, and even got a surprise visit from Santa himself.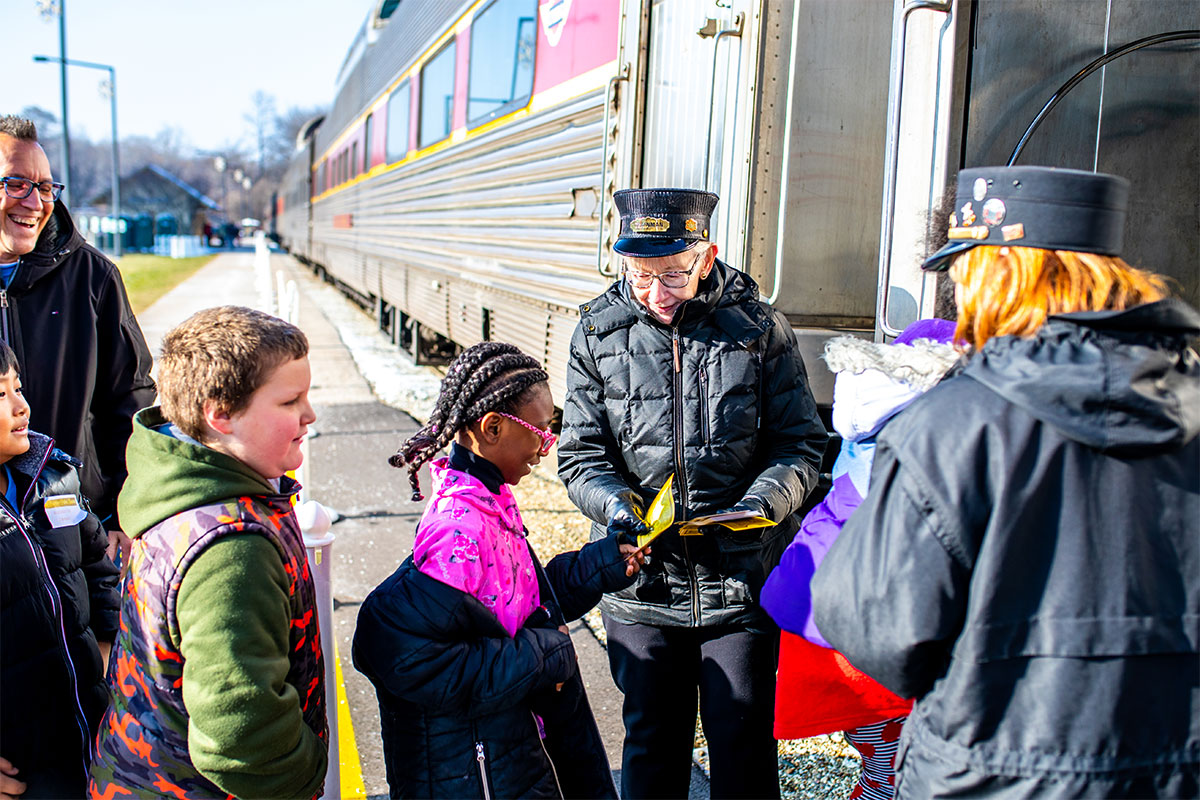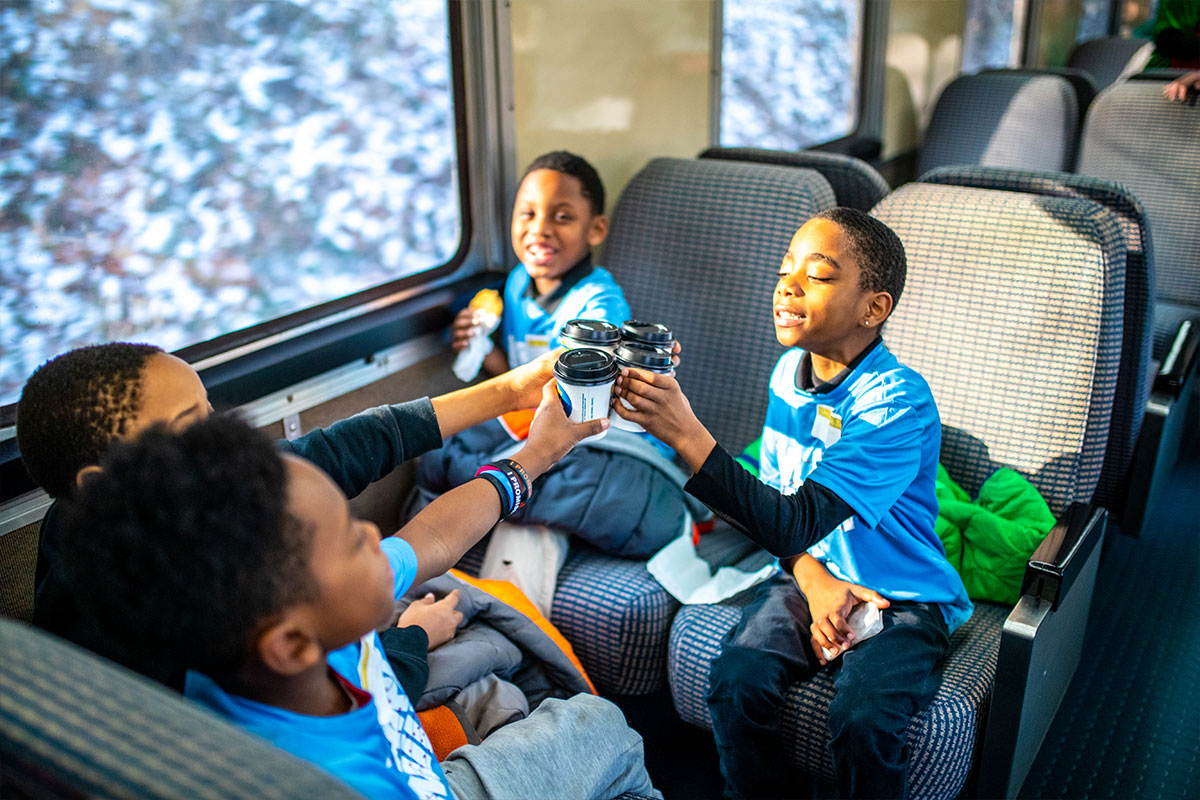 Making the trip with them was another special guest, Ms. Gloria James, whose warm prompt "Raise your hand if you're on the good list!" was met with many excited hands raised high.
To these kids from Akron, this was more than hot cocoa, carols, and seeing Santa Clause. It's about making them believe in the magic of the holidays. It's about creating lifelong Christmas memories they will look back on and smile. It's about letting them be kids, if even just for a few moments.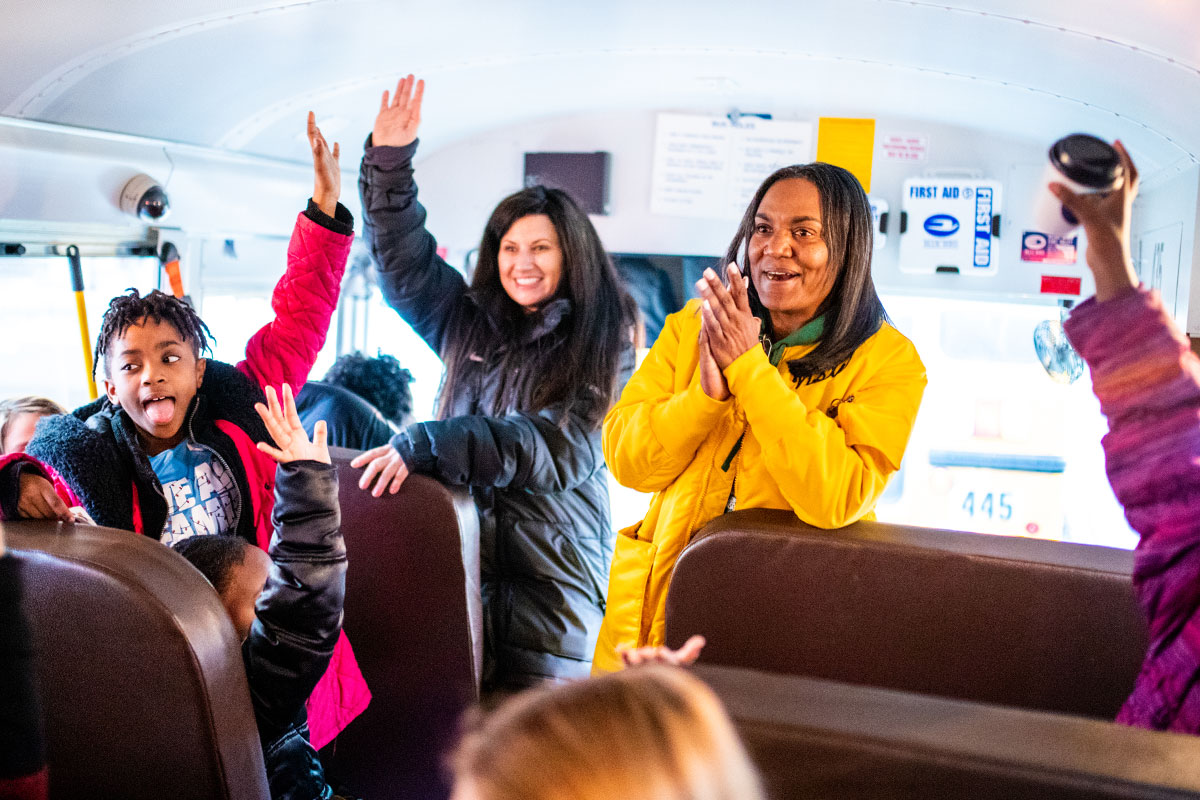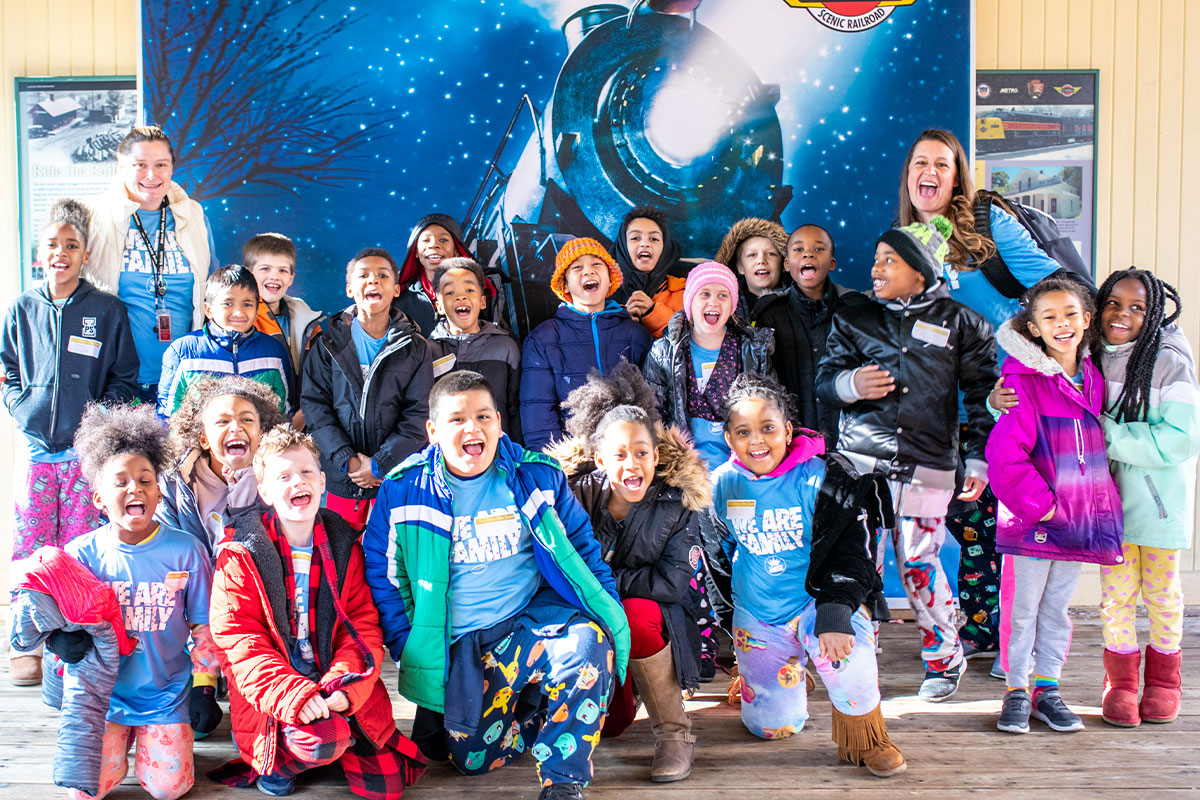 The I PROMISE Polar Express is one of the many experience outings all I PROMISE students go on throughout the school year that give them opportunities and experiences they might not have access to otherwise. They open their minds and broaden their horizons to the endless possibilities for their futures. All they have to do is work hard and believe.
It's magical days like these that keep their spirits high and make us proud to say, "We Are Family."