The Grand Opening!
Though only open for a handful of hours, Piada's Akron location already finds itself firmly rooted in community tradition. With a line snaked craftily throughout its freshly painted orange and brown interior, Akronites supplemented their meals with a hearty helping of charity. At the counter, Piada team members clad in crimson orange "We Are Family" shirts greeted patrons with an infectious pride, "Would you like to make a donation to the LeBron James Family Foundation?" Their enthusiasm was well worn – Piada and its Akron location have committed to match counter-made donations from its grand opening.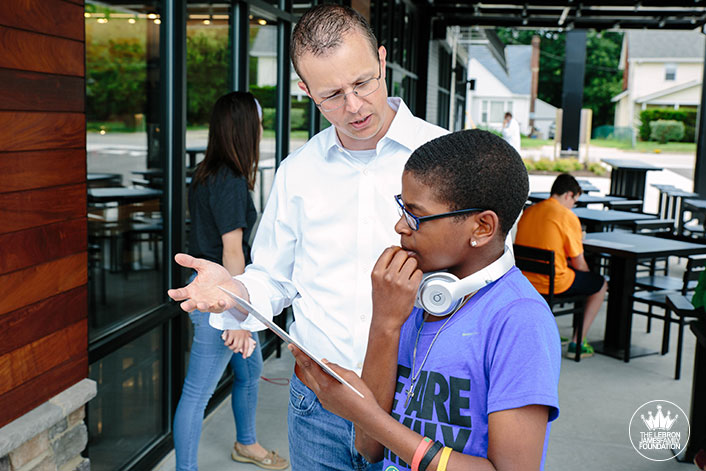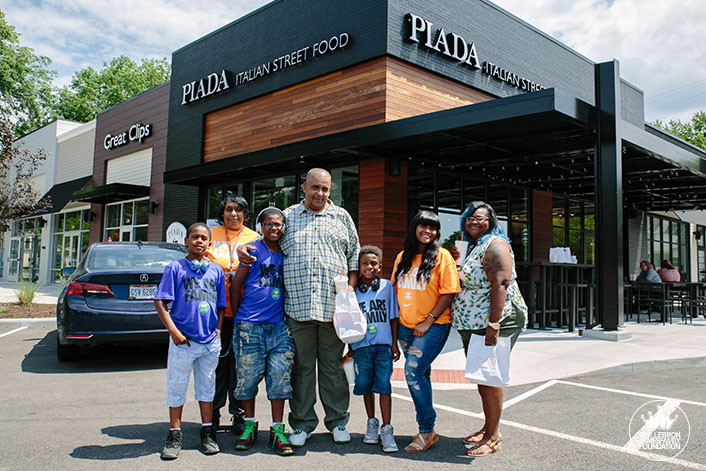 The scene outside of Akron's newest must-eat location resembled a neighborhood block party. Adults, college students, and families with children of all ages played basketball, danced, and broke bread alongside the Foundation and its 330 Ambassadors. To everyone's amazement, Akron kept Piada packed from grand opening to close.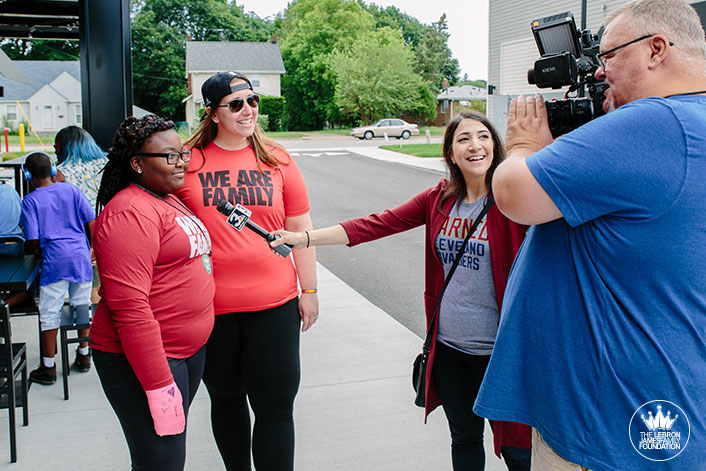 Days before it was filled with patrons, Piada opened its doors for a private first-taste for two Foundation families. The families were selected by the Foundation for their impeccable rate of participation. Representing in their favorite Foundation apparel, they sampled special appetizers and drinks, and dined on Piada's delicious fresh-made food.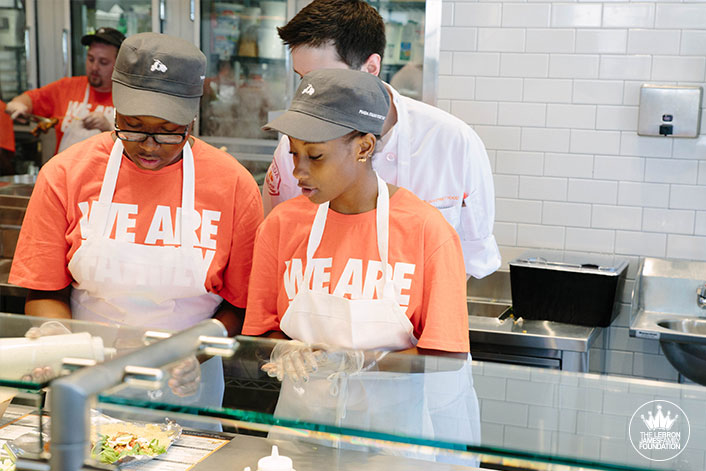 Through their generosity and hospitality, our newest Akron neighbors and partners have solidified their place as an Akron staple. The Piada team makes us proud to say, "We are family."