First Sliders!
A cold and damp Sandusky wind bit the air as the familiar sound of Sister Sledge's "We Are Family" filled Cedar Point Shores Waterpark's newly minted pavilion. The wet weather did little to dampen the mood as LeBron's 330 Ambassadors took the stage to a rhythmic ovation. One by one, four high school seniors shared their experiences as Ambassadors. With a poignant pride in his throat, Riley Chaney, a graduate of Kenmore High School, proclaimed, "Being a 330 Ambassador has changed my life."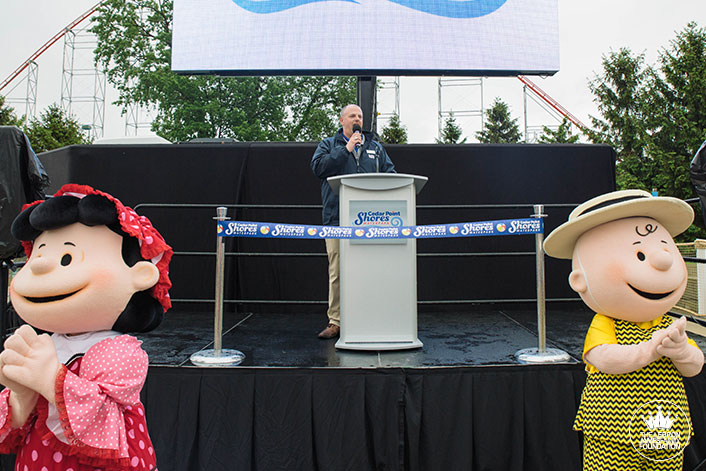 From serving LeBron's kids in the Rubber City to lending a hand in the Big Easy, Riley and LeBron's '16-'17 Ambassadors gave more than a thousand hours of selfless service.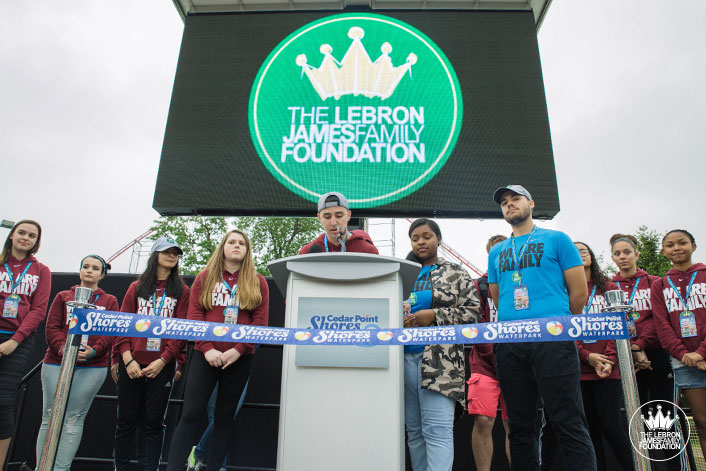 Following Riley, Ross Faetanini, a graduate of St. Vincent – St. Mary High School, delivered a concise and all-encompassing message to the Cedar Point team, "Your generosity makes our program possible." As our Ambassadors spoke, Cedar Point's newest attraction, Point Plummet, loomed large as it waited in eager anticipation for its first sliders. For the 2017 season, Cedar Point will donate ten cents to the Foundation for every ride taken (up to 100,000 rides) on Point Plummet this summer. Our third year of partnership with our neighbors up north marks our third year as a first-rider beneficiary– all above and beyond their multi-year commitment of six freeadmission tickets per student for our annual Family Reunion.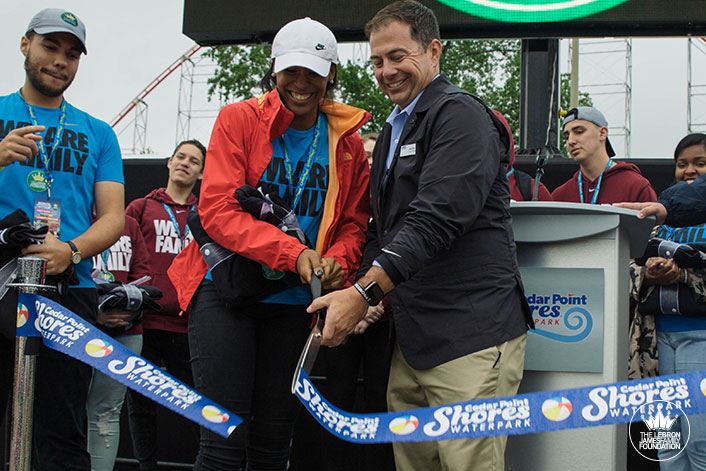 After cutting Point Plummet's ceremonial first slider ribbon, Ross and Riley lead their fellow Ambassadors in a dead sprint for the top of Point Plummet. Six stories below them, wet patrons looked on in disbelief as the Ambassadors plummeted down the near-vertical free fall body slide. "That's 40 cents right there," exclaimed Jackson, as he slicked his hair backward.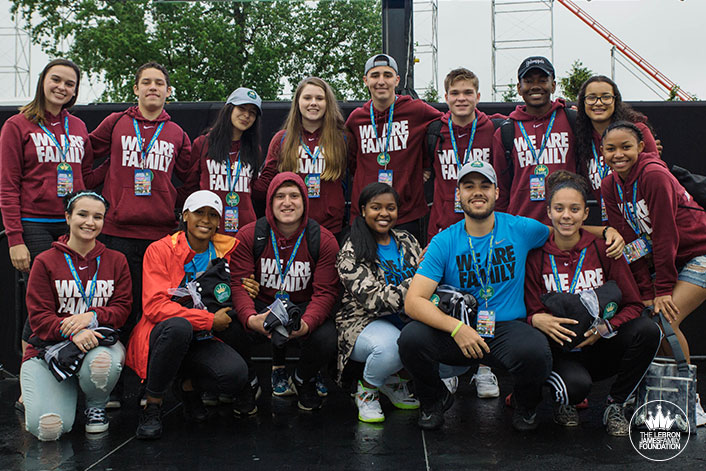 On this day, our Ambassadors' exuberance in the face of hardship embodied the I PROMISE spirit. A spirit which has been made possible by the humbling generosity and unwavering support of partners like Cedar Point. We send a family thank you to Jason, Tony, Karen, Krysti, and the entire Cedar Point team. You make us proud to say, "We are family."