It's one thing to hear about anatomy and how the human organs function. It is quite another to physically hold the specimens in your hand, having the ability to dissect and analyze every nook and cranny in real life.
Our I PROMISE 4th grade students are getting that hands-on experience, thanks to a series of special visits from a group of medical students out of Ohio State University. Every Friday throughout the month of October, the OSU student experts are bringing with them real brains, hearts and other organs as they study the skeletal systems of the human body.
In the first class, the IPS students squirmed and squealed with excitement as they held the organs in their hands – with a latex glove the only thing separating their flesh from the unfamiliar texture of the human heart and brain. As vital organs that we depend on, it was truly an eye-opening lesson to learn firsthand how each of them physically function – something they had only previously read about in text books.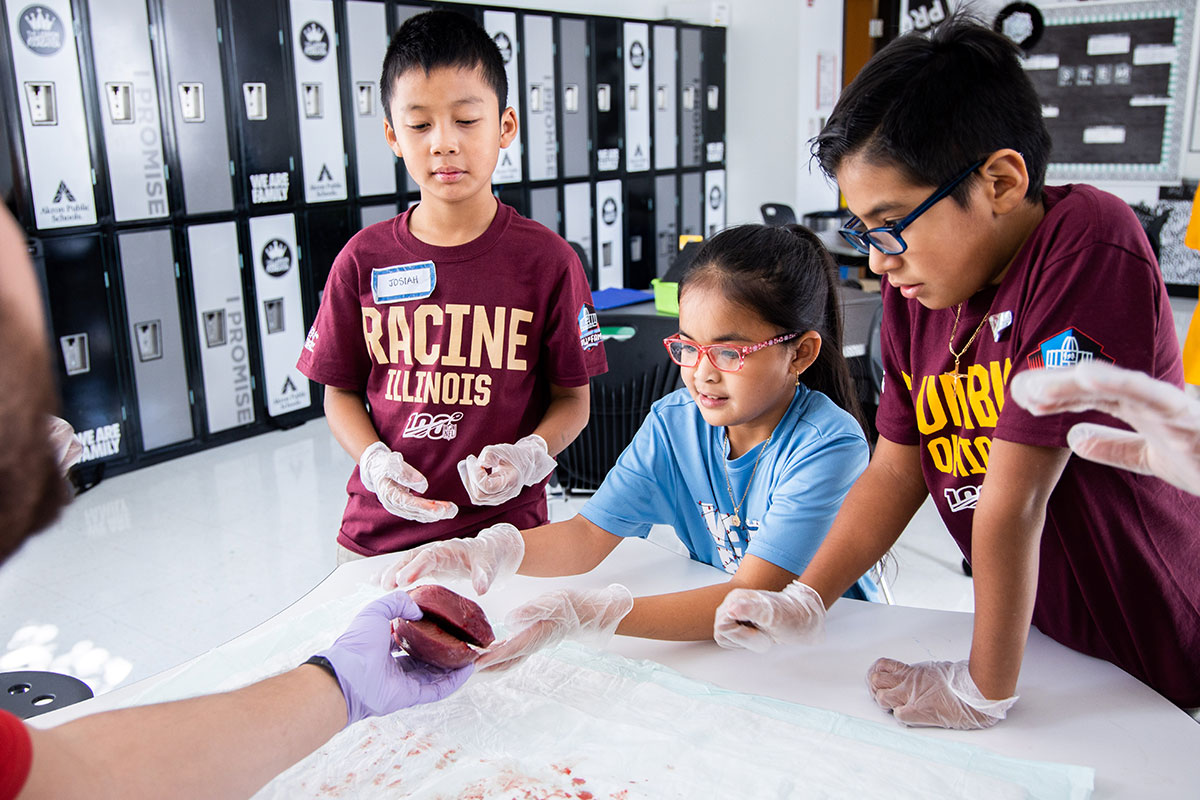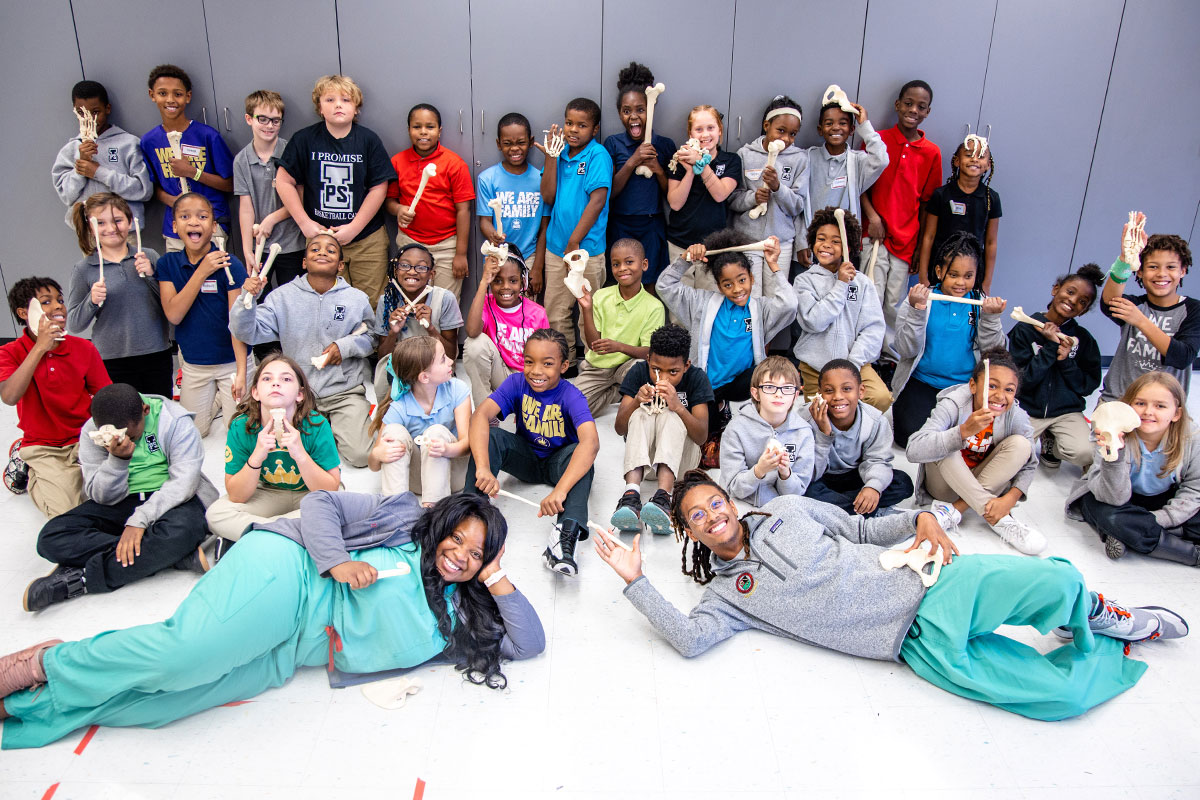 These hands-on lessons with college students are a tremendous learning tool for our students – one that exposes them to the medical field and brings their real-world, STEM-based learning to life.
These classes may just be the beginning of the next big medical breakthrough, courtesy of a future IPS scientist!
With IPS on Fall break this week, we hope our students are continuing to exercise those brain and heart muscles they now know firsthand. We can't wait to see all of them and the staff next week!