At the center of every tight-knit family is the age-old tradition of the family meal. More than simply food and drinks, it's a time for sharing, for telling stories, for staying in tune with each other. The LeBron James Family Foundation has made the family meal a mainstay in its programming, using the valuable time together to share information, to share a meal, and most importantly, to listen.
This year's LJFF HomeTown Hall circuit that visits each Akron Public School cluster throughout the school year brings this monthly event back to the basics. This intentional family meal provides the Foundation an opportunity to connect with our families and meet them where they are. We hear stories about their challenges and celebrate their individual triumphs. And we turn this evening of listening and sharing into action to help eliminate the barriers they continue to face.
A critical piece of that is keeping them up to speed on all of the LJFF supports available to them.
Following our family meal, there are stations set up for them to explore the information most valuable to them – from graduation requirements and scholarship eligibility criteria to the credit recovery program, mentorship opportunities, and other LJFF resources available to keep them on track. Whatever it takes to get them where they need to be so they can be college and career ready.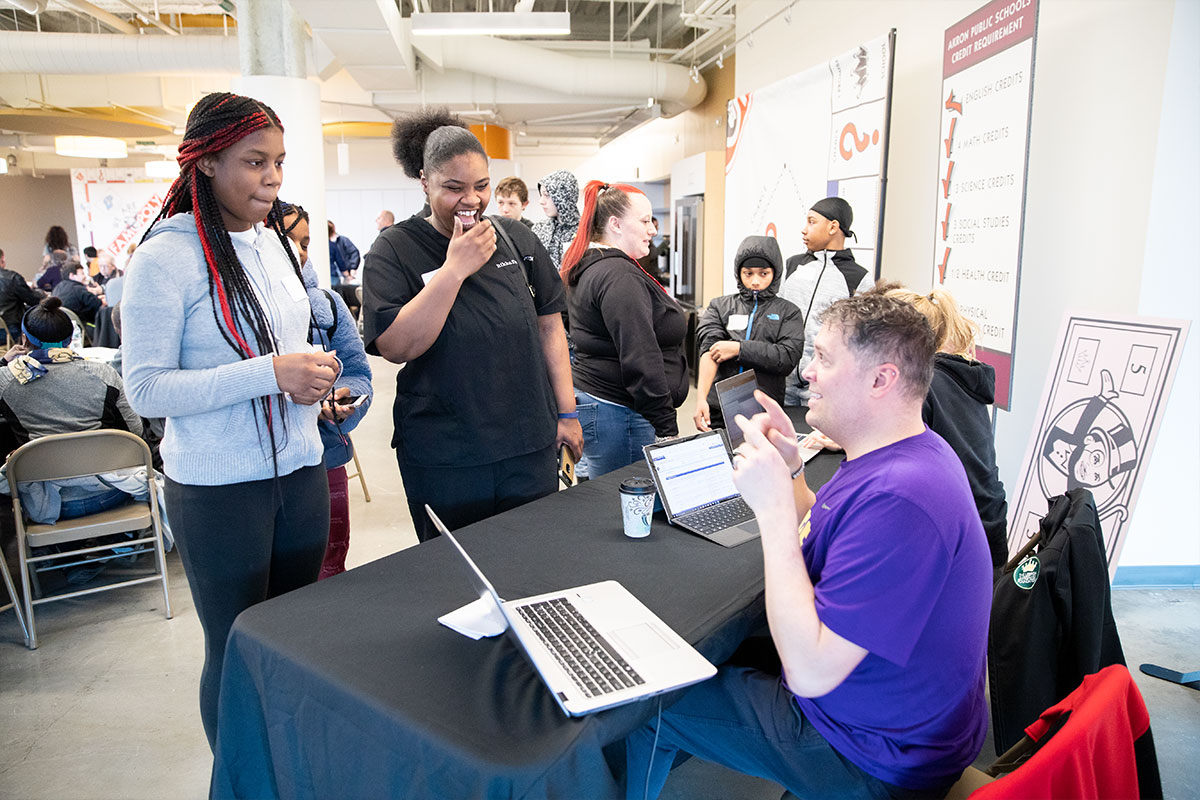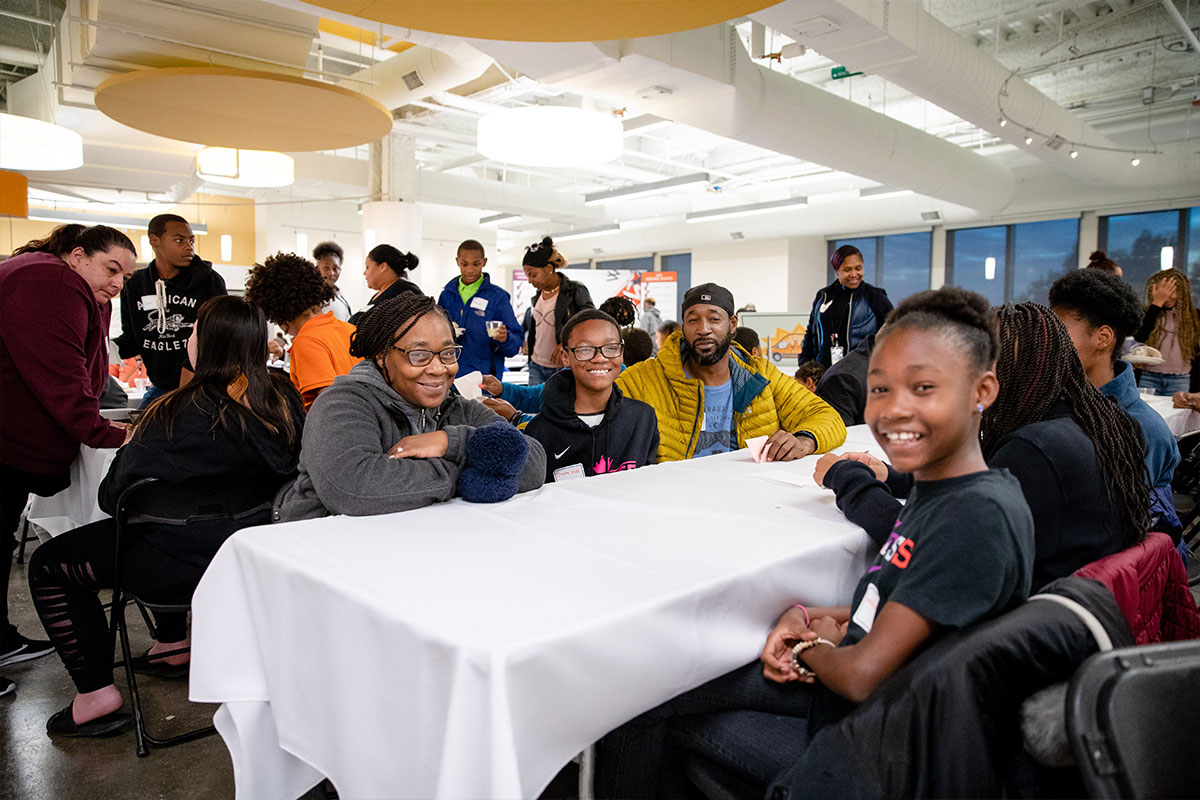 Meanwhile, Spring has sprung at the I PROMISE school where our 3rd graders are hatching baby chickens as part of another unique learning opportunity. Through this hands-on science experience that is rooted in Ohio's academic standards, they see the lifecycle in action, resulting in a new life they can hold in their hands. The smiles on their faces as the shells crack and chicks hatch show their wonder and excitement for the world around them.
Additionally, state testing has resumed for all IPS students, creating the perfect opportunity for our 4th graders to bring back LeBron's signature chalk toss to get in the game-day spirit.
The continual growth and progress of the I PROMISE students highlights the effectiveness of the model the Foundation and Akron Public Schools has created. We are so proud and excited to continue watching LeBron's kids – and the 3rdgraders' chickens – grow J.