The grey raft bounced mercilessly with the tides as it braved the oncoming rapids. With team LRMR/LJFF members handling the oars, they continued down the river reliving the first year of the I PROMISE School journey. The raft crashed with the waves, took on water – even lost a crew-member overboard that was quickly recovered by her trusty team – but all blows aside, it did not sink. Each time it conquered a wave, the team briefly paused to talk about how they could approach a similar rapid even better the next time. They continued to float long enough to find a safe, smooth clearing.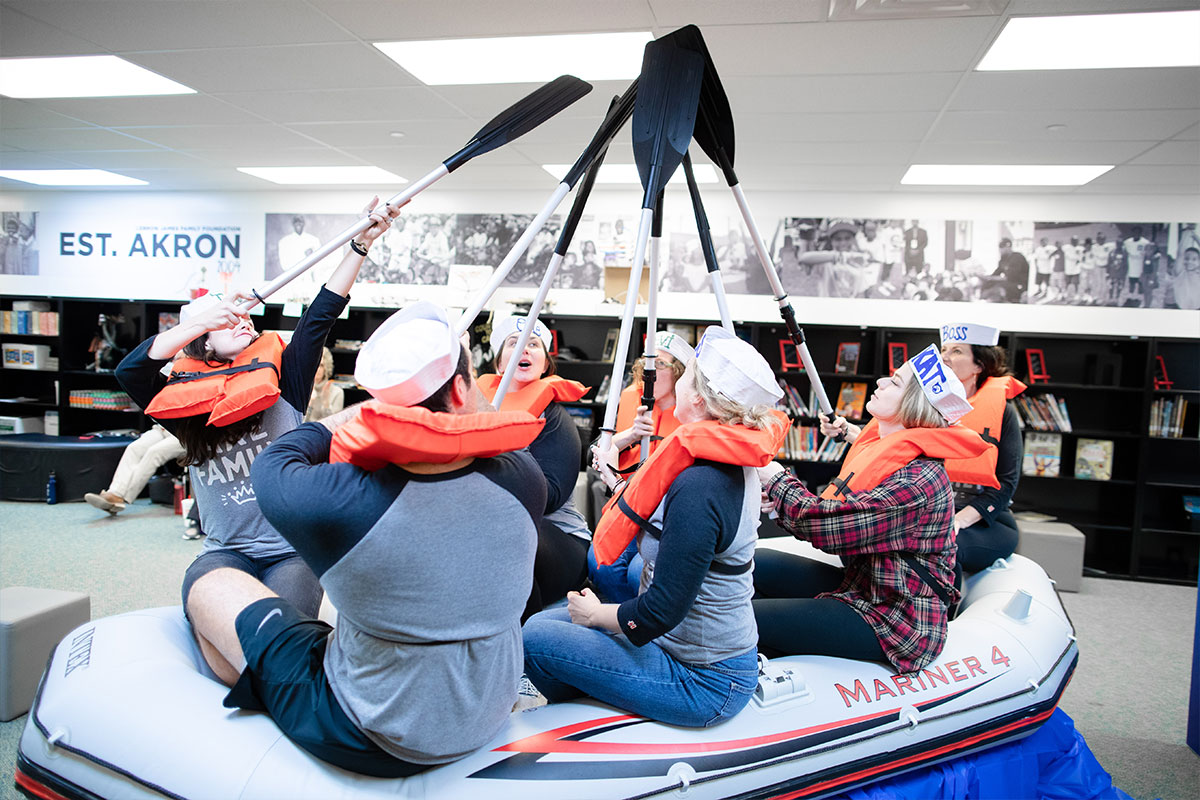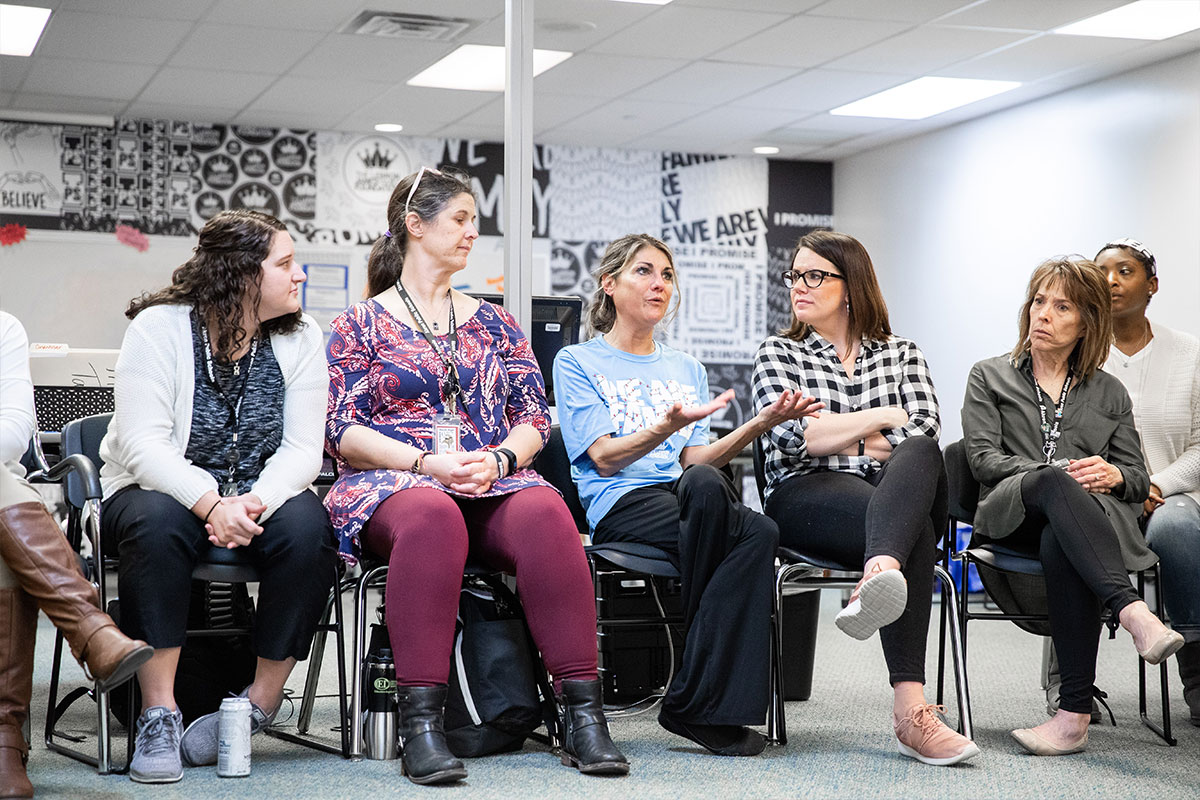 As the raft came to a halt and the team put their feet on the ground, they weren't on their customary white water rafting trip. They were on the safe and welcoming shores of the I PROMISE School's Think Tank, surrounded by the school's dedicated and determined staff. It was their monthly Professional Development day with a slightly different, We Are Family approach. As our teachers and staff serve on the front line day in and day out, committing their lives to their students' success, these days offer alternative methods and teaching techniques – how to be best for themselves and the families whose lives they are changing.
The lesson for the day was presented unlike any academic model or tactic defined by the books, but the takeaway was strong and clear: we can take on water, we can ebb and flow with the changing tides, we can survive crashing waves, and together, we can build a better boat.
Through our combined resources, strengths, energy, and all-consuming efforts, the LeBron James Family Foundation, Akron Public Schools, and the I PROMISE School are changing lives in a real, tangible way daily. The ties that bind us together allow this game-changing model to sustain and maintain no matter the storms that may come. And the families are the benefactor of this endless pursuit of just a sliver of paradise.
That is the We Are Family way. And we are proud of the IPS staff and humbled by their commitment to build this better boat.