I PROMISE Students Get a Special Visit and Lesson
On a typical Tuesday afternoon, the I PROMISE School's 3rd and 4th graders dutifully filed into the gym for their monthly Grade Level Family Meeting. A new addition to IPS programming, the topic of the month was their Habits of Promise. But this particular meeting would be anything but typical…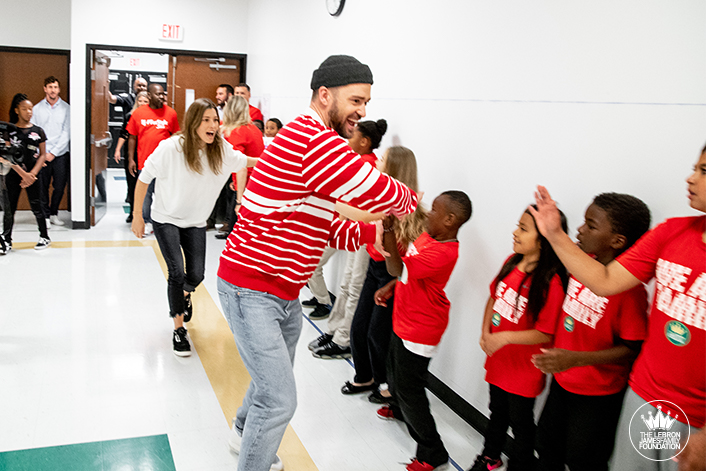 As they sat in a circle of anticipation, the wood doors burst open with a familiar face bouncing their way. It was Justin Timberlake, who was in town for his world tour, and had heard about the amazing things happening at IPS. Wanting to see the special place for himself, he and his wife Jessica Biel spent time with the students dancing, laughing, and most importantly, learning about life.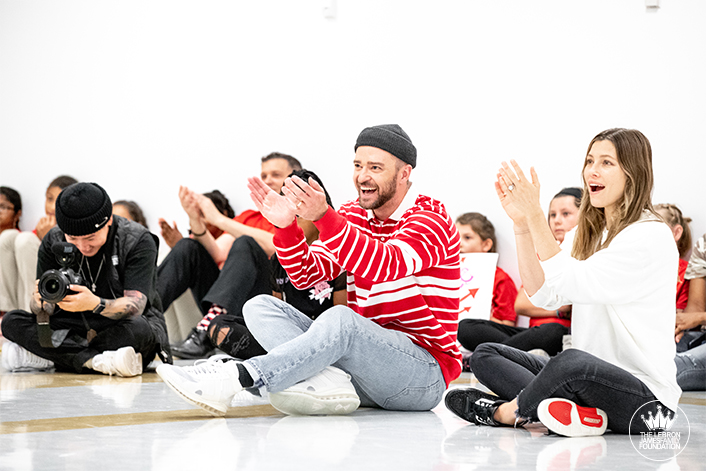 The I PROMISE students are no strangers to the Habits of Promise – values they learn and apply each and every day. The themes include how to be a good Partner, a Perpetual Learner and a Problem Solver and how to exhibit Perseverance and Perspective. Justin jumped head first into this philosophy and shared a time he faced adversity and how he applied each of the habits to get through it.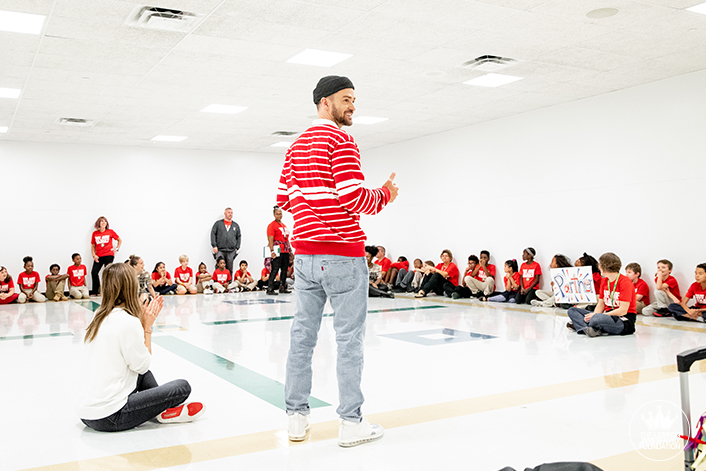 The entire surprise visit was a once-in-a-lifetime experiential learning opportunity like no other. The students got to choreograph their own dances for Justin that reflected the Habits of Promise. With the singer's famous "Can't Stop the Feeling" setting the tone and driving the lesson, the students all found confidence, encouragement, and excitement from this special duo.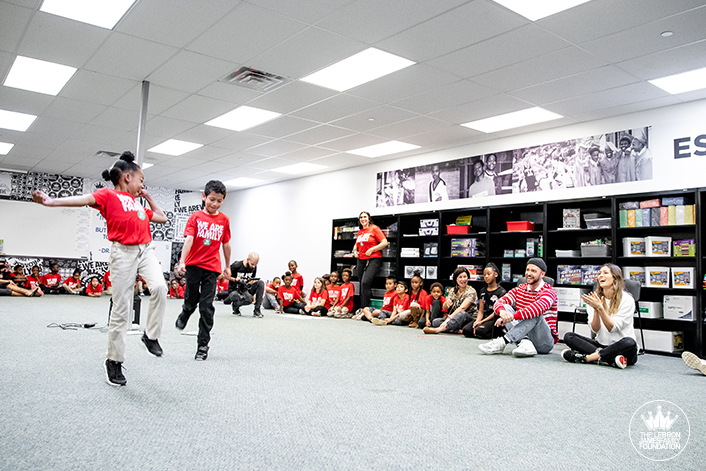 To these kids from Akron, Justin Timberlake is a global superstar. A familiar and favorite voice on the radio. A headliner selling out concerts around the world. And Jessica Biel is a name and face they've only seen on the big screen and on the cover of magazines. But on this special day, they were one of them. And it created a moment they will never forget.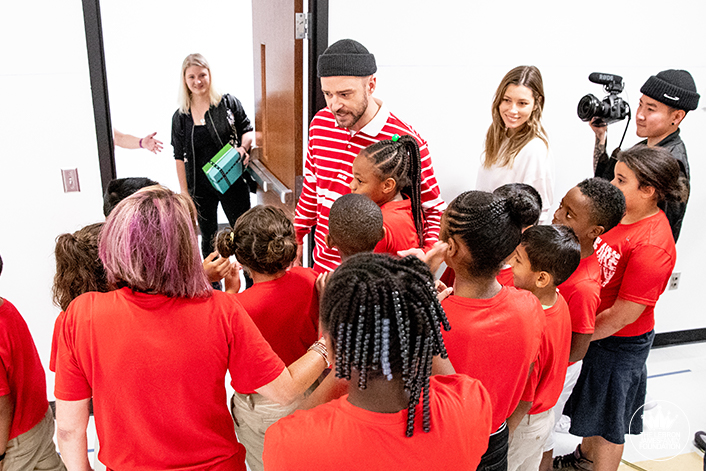 Days like this and people like Justin and Jessica are what make the I PROMISE School such a special place of learning for LeBron's kids.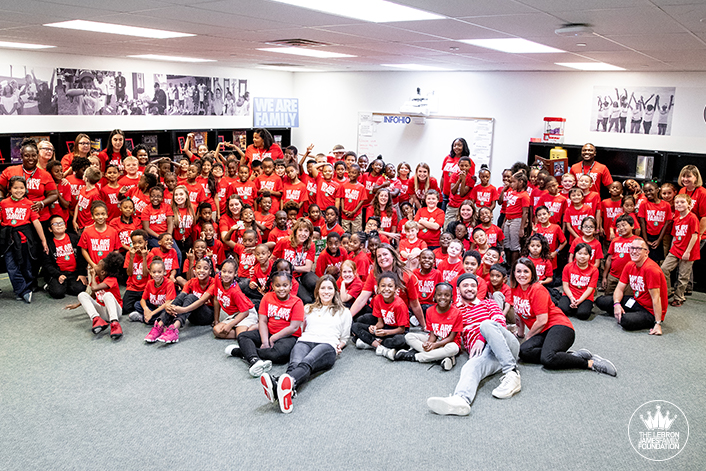 They make us proud to say, "We are Family."