In The Giving Spirit | A – K – R – O – N
Separated, they're five letters; yet together, those same five letters represent a powerful, innovative, and passionate community. As he says in The University of Akron's "I PROMISE. Unlimited" our favorite commercial of the year, "Without those five letters, I wouldn't be who I am today."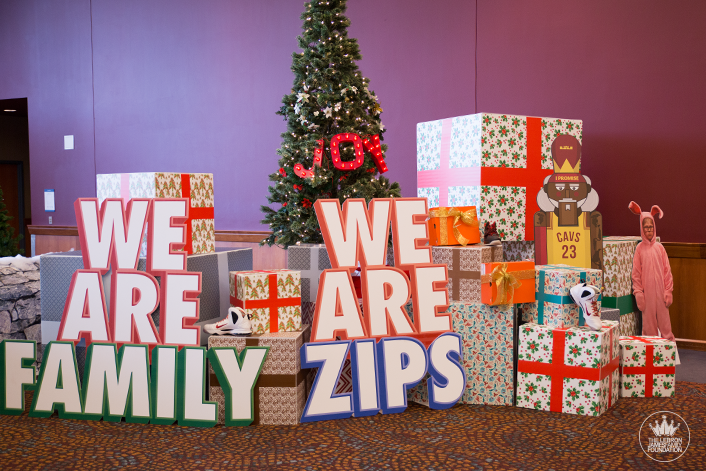 For LeBron and the Foundation, the holiday season embodies the true spirit of Akron and Northeast Ohio. The same spirit that helped nurture him as a young child is present today in the world of his Wheels for Education and Akron I PROMISE Network students.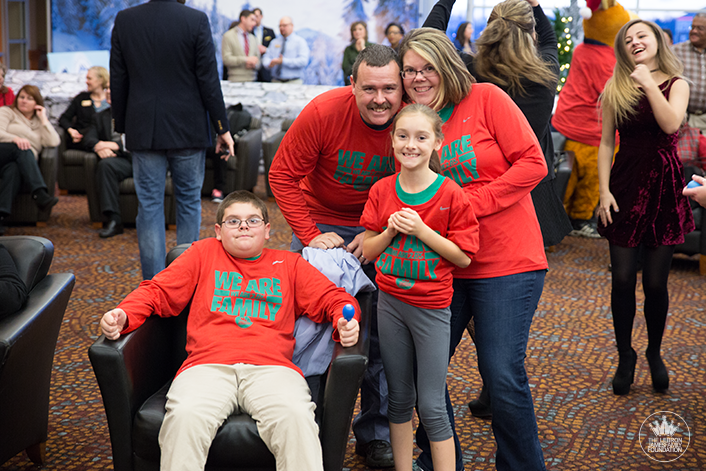 For LeBron's kids, one of the greatest gifts has been to know WE ARE ZIPS – WE ARE FAMILY. The University of Akron has become a rallying cry for our students.
To thank The University of Akron staff, faculty, and administration for their commitment and partnership, LeBron and the Foundation hosted a special holiday party on campus: Caroling In Concert. The newly formed event brought the university together with song, hot chocolate, and yes, s'mores. As the group, which we fondly call our family, sang and indulged in camp-fire treats, they heard from a group of extraordinary Akron I PROMISE Network Students and future Zips and their parents.