Chosen One's
In ornate, bold, black letters, "Chosen 1" sits on the yoke of their shoulders. They wear it proudly like a badge of honor; each letter's strong stance paying homage to the city they represent. They are just kids from Akron. Their future is bright, but their journey is difficult.
A long road stands before them. Every inch is uphill and littered with obstacles. Some of them visible, yet some hidden - waiting to appear when they are least expected.
While their road is long and treacherous, they are neither alone nor without help. They are surrounded by family. Akron Public Schools, LeBron, the Foundation, and their partners are in front, behind, and beside them. Ever watchful, they remove obstacles and create support systems.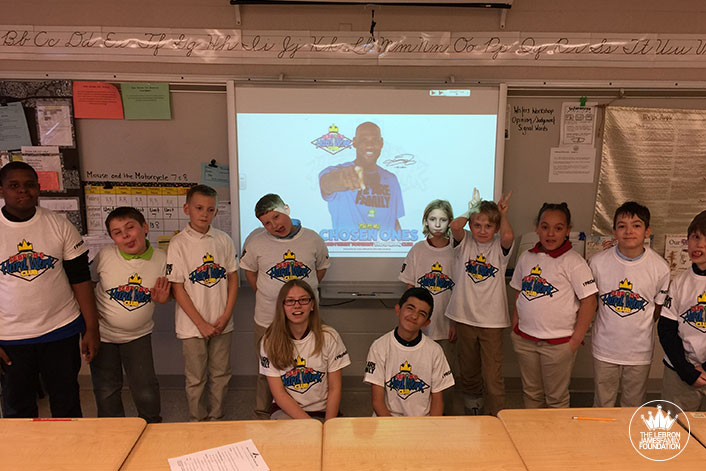 One such support system is improved and better than it's ever been.
Bolstered by research-based curricular improvements, the popular LeBron's Hard Work Club (LHWC) is back for its second semester. From October 23 to December 14, 27 teachers across 20 buildings will be employed to offer LHWC to 290 elementary I Promise students, all of whose schools have gaps in after school programing. In partnership with Akron Public Schools, LHWC provides six extra hours per week of targeted after school math and reading intervention to LeBron's fourth, fifth, and sixth grade elementary I Promise students. Using Moby Max, a breakthrough adaptive software program, teachers educate students based on their individual proficiencies, giving them the tailored support they need to overcome their specific academic roadblocks while also gaining ground on their journey.
In addition to their targeted interventions, each student earns a unique shirt specially designed by LeBron, with the words, "Chosen 1" emblazoned on their backs. The similarity is no accident. LeBron wants his kids to know who exactly who they are: just kids from Akron with boundless potential, a few road blocks, and an army of loving family.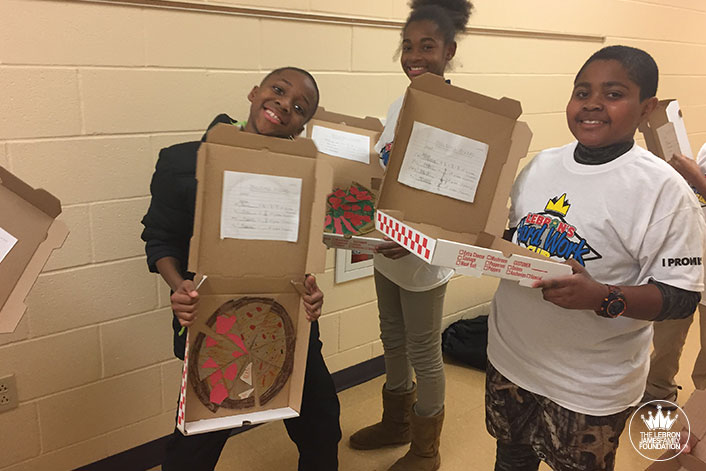 We send a special family thank you to Cole, Keith, Akron Public Schools, and all of our LHWC teachers for their commitment to removing roadblocks. Though our kids still walk an uphill road, you are the wind that powers them forward. You make us proud to say, "We are family."