Growing The Family
As incredible as he is, LeBron James is one man. His dream is to change the world. He knows he can't do that alone so he has surrounded himself with incredible people. If you ever visit LeBron HQ, you'll notice something: there's always a buzz. Be it a Monday morning core team meeting with Akron Public Schools liaisons or a Friday afternoon week-end yoga session with SpringHill Entertainment, the office is a lively hub that bristles with activity.
The Foundation's partner base is as diverse as it is talented, but they are all united by their common belief in the I PROMISE Program. Along with their belief comes their resources. Generous donations of time, talent, and financial resources from across Northeast Ohioallow LeBron and the Foundation to leverage an array of innovative partnerships and interventions. These valuable resources are put to use through the critical work of our I PROMISE Institute Bureau as well as our LeBron Advisory Board (LAB) Parent, Community, and the newly formed Educator Task Force (ETF).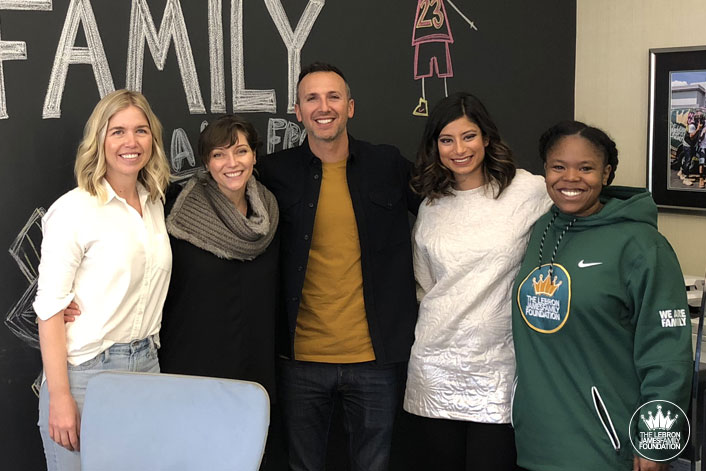 While the core Foundation team works with its existing partner base to perfect programming, a group of Foundation volunteers is continuously exploring new opportunities with philanthropic organizations, businesses, and institutions of higher education to expand the I PROMISE Program's offerings. The Foundation won't partner with just anyone; potential partnerships are put through a vigorous discovery process to find the best partnership fit.
Foundation HQ is abuzz again this week as the LAB ETF hosted its inaugural meeting, the I PROMISE Institute Bureau comes to town for an intense working session, and the Chuck Cooper Foundation visits from Pittsburgh.
We are proud to say WE ARE FAMILY.