"In Northeast Ohio, nothing is given. Everything is earned. You work for what you have." – LeBron James
LeBron's motto rings true for his over two hundred Akron I PROMISE Network (AIPN) students. Everything they receive from LeBron and the Foundation's AIPN is earned.
Our AIPN students were our first class in the Wheels for Education (WFE) program. As a reward for their hard work as WFE kids, our AIPN students earned Beats Pills, Beats Pill Bike Racks, and Nike AIPN sweatshirts.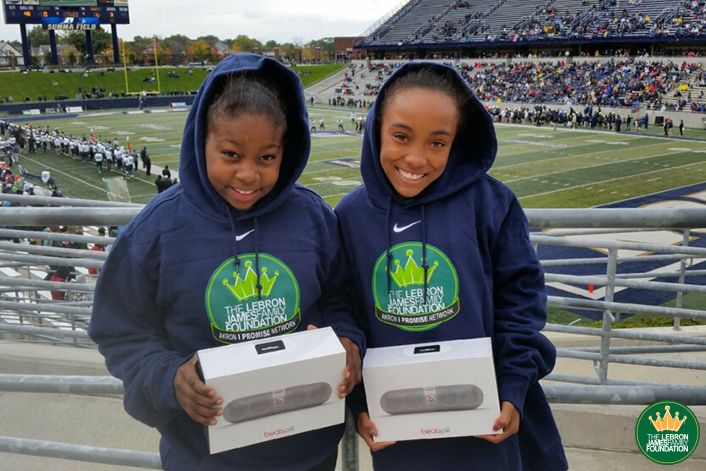 The hard-earned rewards were handed out at our I PROMISE Community Service Outing at The University of Akron. For the students who could not attend, their rewards were distributed by their home-school principals.