As the East CLC students routinely filed into the gym for their Winter Sports Assembly, little did they know this gathering would be anything but routine. Shortly after the school's JROTC team kicked things off with a moving Presentation of Colors, the assembly was interrupted for a very special presentation. As the LJFF team members took their places, students looked around with excited, curious and somewhat confused wonder.
Then the message, delivered by one of LeBron's own, became clear:
We are here today because we are in the presence of a group that has demonstrated those positive qualities we hope to spread in our APS schools – good sportsmanship, leadership, and togetherness. These are things our young kids need to see in action every day, and we've been told a group of you here at East CLC has done exactly that.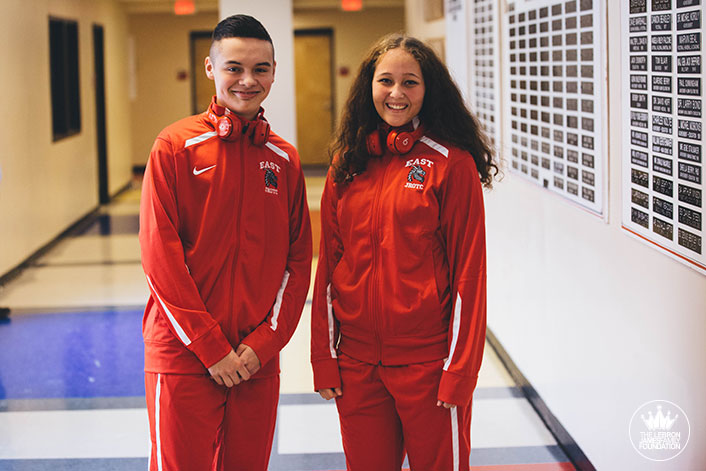 With that, East CLC's JROTC team was presented with brand new Nike team uniforms for their commitment to their community and to setting a positive example for the younger students to follow. The cadets earned these uniforms with their selfless acts including organizing blood drives with the American Red Cross, visiting the Cleveland Veterans Hospital and performing for the veterans there. It is this type of selfless action and community leadership that these uniform drops were intended to reward and inspire in other students across the entire Akron Public Schools system.
Another mission accomplished.