Mapleside Farms
"Let's take them to the farm," said a wide-eyed LeBron. "They have that Believeland corn maze, right?"
A short journey north from the Rubber City sits a pristine 122-acre farm nestled quietly in Brunswick, Ohio. Nearly unchanged in its 90-year history, Mapleside Farms is a picture perfect, real life diorama of a 20th century farm. While farm machinery and methods have changed, the importance of hospitality remains the same. And for over a thousand of our kids and their families, Mapleside Farms and their Believeland corn maze became a home away from home for a day.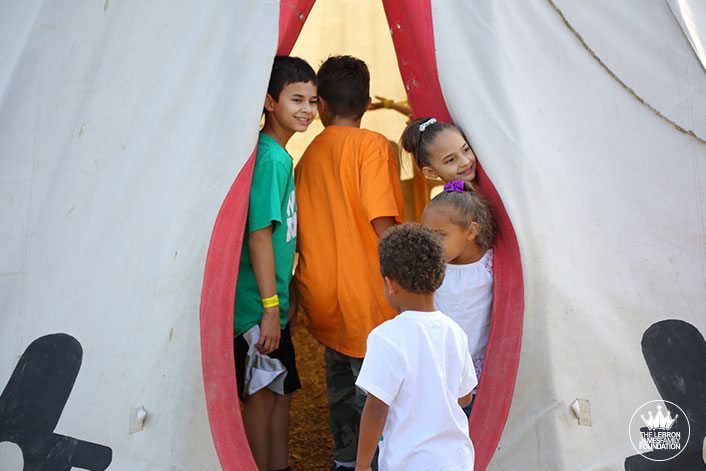 What became We Are Family Day at Mapleside Farms started with an innocuous statement: "Your kids have off on November 2nd," to which LeBron replied, "Well, what do we have planned for them?" At the time, the answer was nothing. November 2nd was a professional development day for Akron Public Schools and the Foundation typically holds events when school is in session.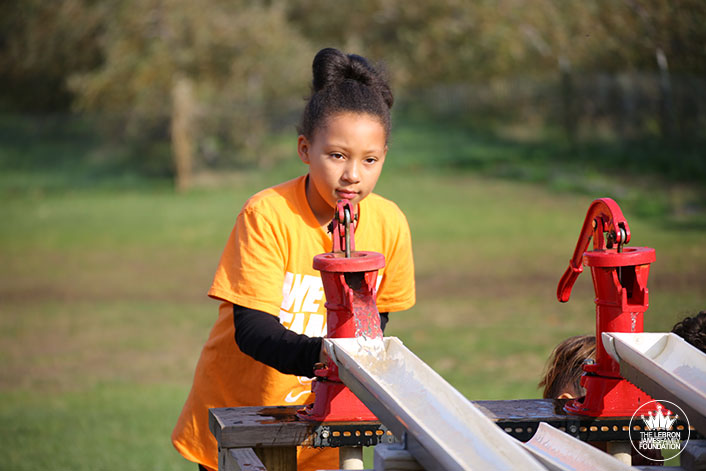 After he digested a seemingly full-proof explanation of our school-day policy, LeBron replied, "Let's take them to the farm." And so, a partnership with family owned Mapleside Farms was born.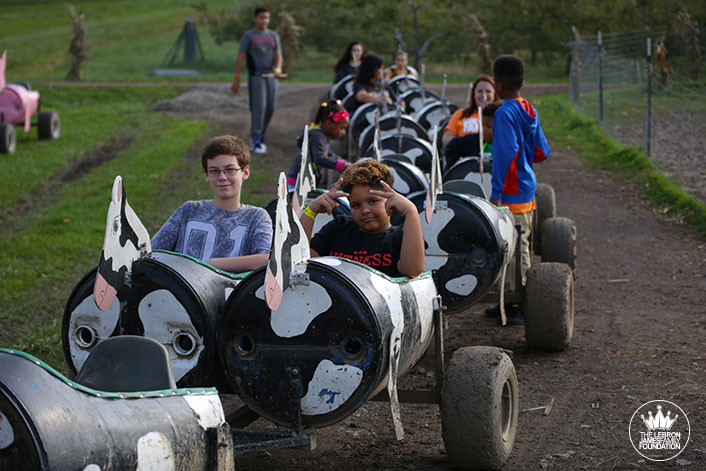 Each active Wheels for Education and Akron I Promise Network student was invited along with an unlimited number of guests to enjoy a day at the farm, all for free. Some children came with one parent, others came with 18 guests. Together, they took scenic hay rides, cheered an electrifying pig race, got lost in a corn maze, and ate delicious, fresh off the tree apples. Wednesday was an incredible day for our families.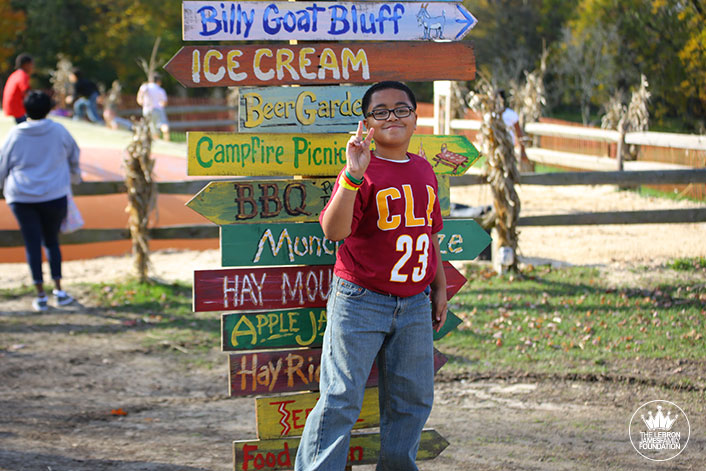 We extend a special thank you to Greg, Jason, and the entire Mapleside Farms team for the generosity and hospitality they showed our families.
Partners like Mapleside Farms are why We Are Family.