We Are ALWAYS Family
Around this time of year when holiday traditions abound, 'tis the season for family. But for the LeBron James Family Foundation, it's always the season for family.
Committed to making family a part of the educational journey, the I PROMISE School recently hosted the students' grandparents for a morning at school to show them all the unique things they are learning every day. Our grandparents got a special surprise when a very tall kid from Akron walked in to the classrooms as LeBron stopped by to say hi. He also addressed the I PROMISE School staff that are his champions on the frontline of the day to day change happening at IPS. For him, for all of us, it's important to make time for family.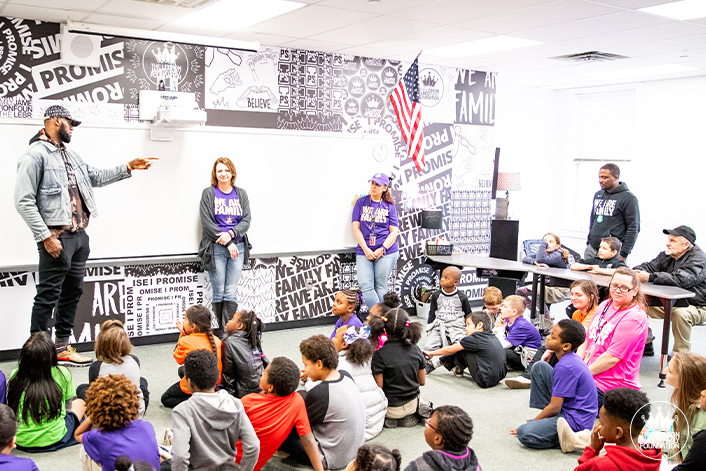 The I PROMISE School also held its first cultural fair celebrating all of the diverse backgrounds that blend together to create the fabric of IPS. More than 35 of the school's English as Second Language families presented more about themselves and their backgrounds to promote inclusion and understanding. Every member of this growing family is important, empowered, and encouraged to dream big.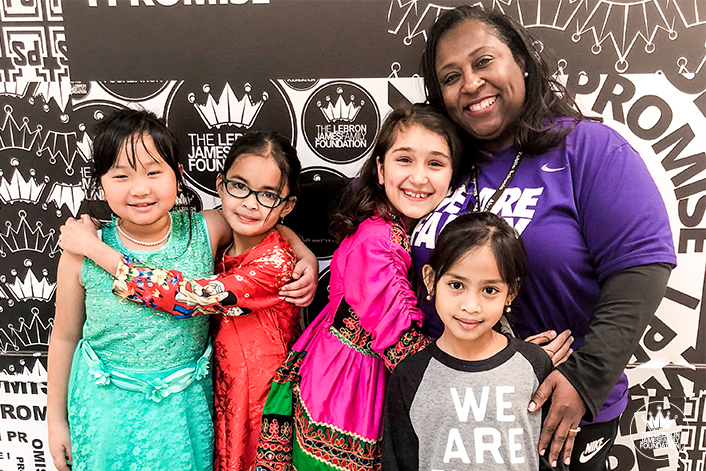 LeBron's "We Are Family" philosophy is truly engrained in every element of his work with the youth and families in his hometown. It's on the walls and in the curriculum of the I PROMISE School. It's on the heels of his new Nike 'I PROMISE' LeBron 16s. It's on the shirts of every one of his students, staff, and supporters anytime they gather.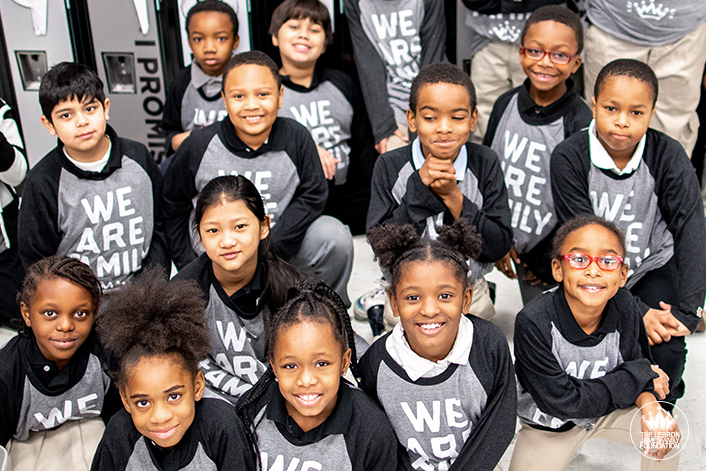 Now Homage, a leading local clothing company and one of LJFF's family members, has made those treasured shirts accessible to all for the benefit of the Foundation. Following a recent visit to IPS where they delivered one-of-a-kind We Are Family long sleeve shirts for all students and learned more about the impact the place is having on its families, Homage went back and launched a brand new tee to celebrate LJFF and its year-round work in Akron.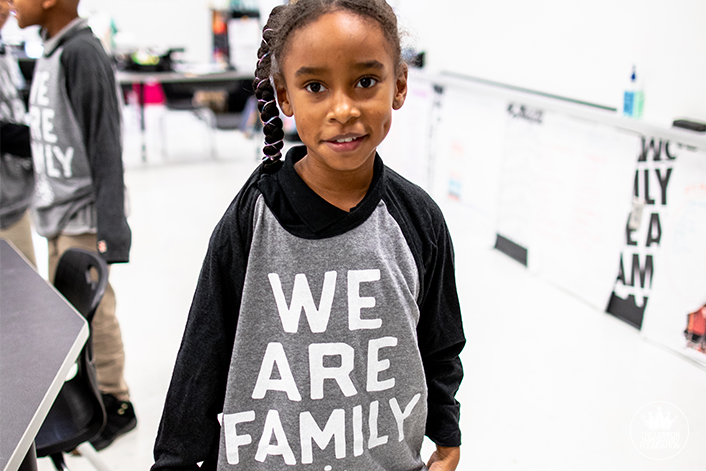 Today and every day, We Are Family.