Family Day At The Farm 2017
The reviews are in and they are unanimous. Ten out of 10 I Promise kids said today's We Are Family Day at Mapleside Farms was "Fuego." And by what we gather, that means they had one heck of a time!
Family inclusion is paramount to the Foundation. And as our curriculum has grown, so too, has our definition of inclusion. Beyond a seat at the table or an invitation to an event, family inclusion has grown to mean an understanding of I Promise family culture and dynamics.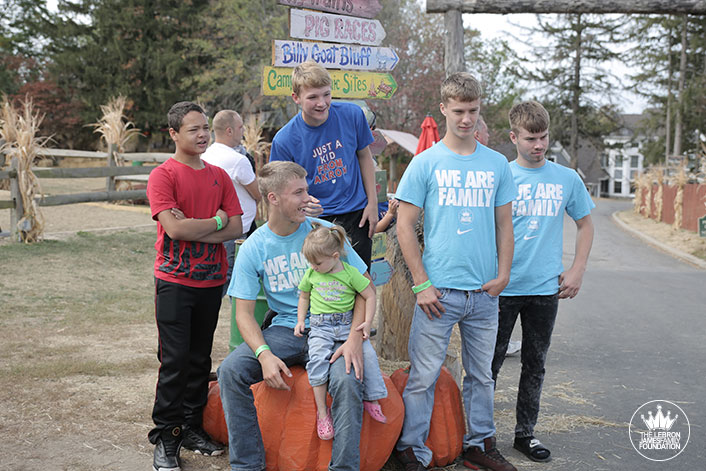 Today, October 4th, is an ordinary day. Yet on the Akron Public Schools calendar, it's a day off for students. As their teachers and administrators commit themselves to a day of professional improvement, students are given the day off. Our We Are Family Day at Mapleside Farms is as much a family gathering as it is a life raft for parents.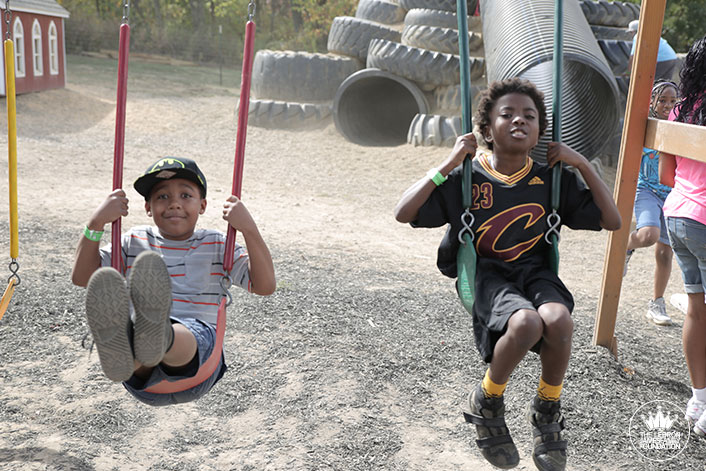 As the warm fall sun reached its peak, hundreds of I Promise students converged on the picturesque Cleveland-area farm. With parents, siblings, friends, and cousins in tow, they cascaded through the farm. From eating fresh apples to jumping on a massive inflated pillow and a Swenson's break in between, Mapleside Farms had everything our kids – and parents – needed for the perfect day off.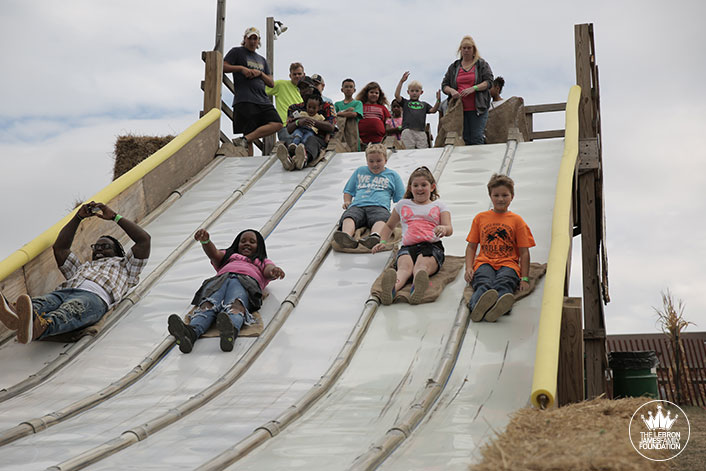 We extend a special family thank you to the Mapleside Farms team for so warmly welcoming our family. You make us all so proud to say, "We are family."