It has been a busy week for the Foundation. The team started the cold and blustery week off with an early morning trek to what one team member calls, "The second greatest place on earth next to Akron, Ohio!" Even after what ensued during the trip, that team member would still call it one of the greatest places on earth. What place is this, you ask?! It involves one of our newest partners and a team we will be meeting a lot with over the coming months as we prepare for two exciting events: Cedar Point! After bringing back the holiday caroling song one more time, the Foundation Team sat down with the Cedar Point Team to discuss the upcoming events and even take a driving tour through the snow-covered twists, turns and drops at the park. The team found themselves standing underneath the new coaster, Rougarou, seeing all the progress that has been made so far on the ride in preparation for opening day in May 2015.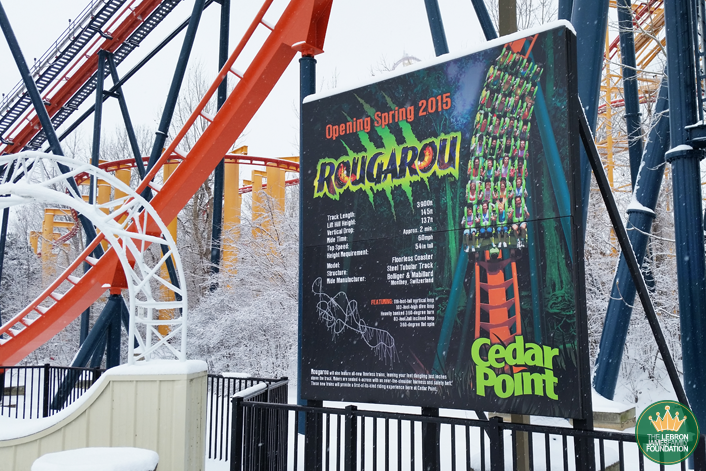 Some members of the team are ecstatic, others quite scared of what looms ahead with riding this coaster, but we all PROMISE to try new things! A quick snowball fight and the team hit the road again to return to Akron to prepare for another outing later in the week with some of the Wheels for Education students at Firestone Park Elementary.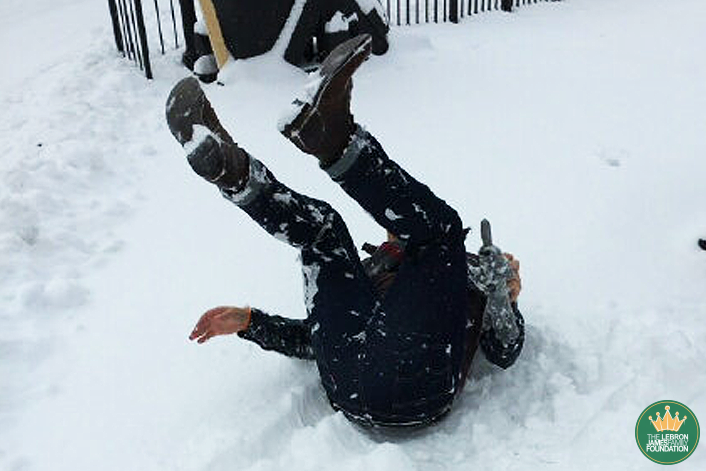 And what could be sweeter than a trip to Harry London Chocolates in North Canton?! We toured, we learned, and we sampled… we all felt like kids in a candy store, literally. As the Foundation closes out another great week in Akron, the team looks forward to a Hometown Hall Meeting next week to meet more of our WFE and AIPN families and kids from the Firestone Cluster.