From Akron to New York
By definition, a partner is an association of persons joined in business. When it comes to JPMorgan Chase, LeBron, and his Foundation, "partner" isn't the right word to adequately describe the beyond-business relationship that has blossomed. The only word to capture the spirit and impact of the partnership is a word we typically reserve for our closest relatives and friends: family.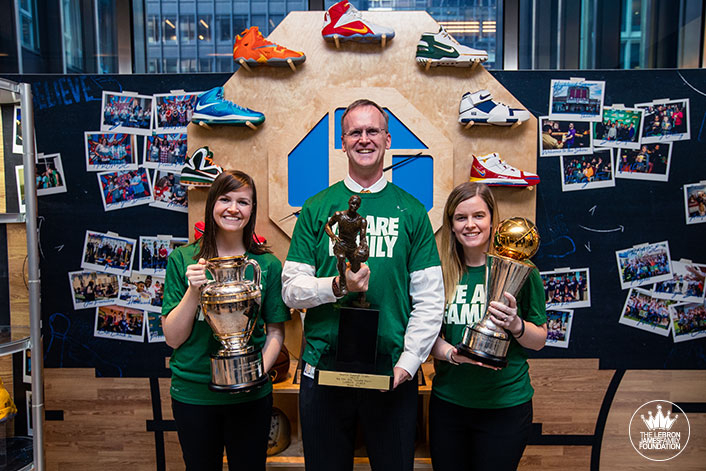 This deep-rooted, familial relationship was recently on full display at Chase's headquarters on Park Avenue in New York City as the company and all of its employees joined the LeBron James Family Foundation for a special event celebrating the unique, cross-line relationship the two entities have built that has bred far more than business success. The strong bond between Chase and LJFF has not only formed opportunities and partnerships across other LRMR entities, but also is directly changing lives in Akron and beyond, a result that was brought to life at the event through the premier of a brand new virtual reality film highlighting LJFF's work. Also making its debut at the exclusive event was the "LJFF Charity Chalk Talk," a toolkit based on LJFF's formula to guide individuals as they navigate forming a foundation.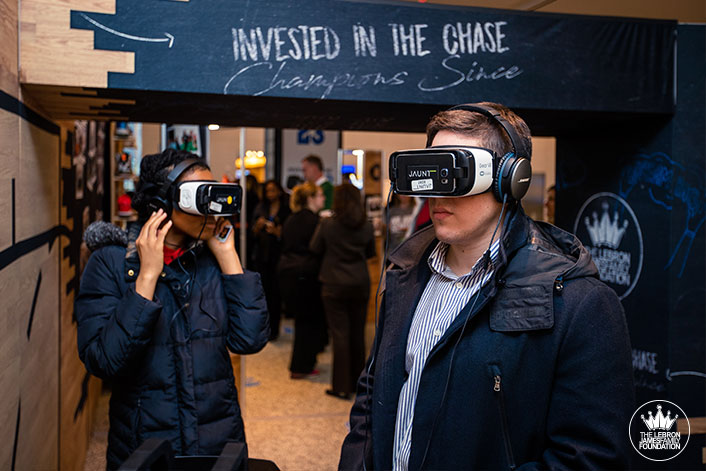 With St. Vincent – St. Mary's banners, the Cavs' championship trophy and other LeBron James memorabilia serving as the event's backdrop, Chase's Chief Marketing Officer, Kristin Lemkau, and LRMR's Maverick Carter hosted a conversation about the company's partnership with UNINTERRUPTED – another result of the deep ties between JPMC and LJFF. Also on display was JPMC's Technology for Social Good/Force for Good programs and the work they've been doing with LJFF for the past two years to create a customized tracking app for the I Promise students. A highlight of the day was the spotlight put on JPMC's Ohio employee volunteers who dedicate themselves to LeBron's kids and their families on a daily basis back home in Akron.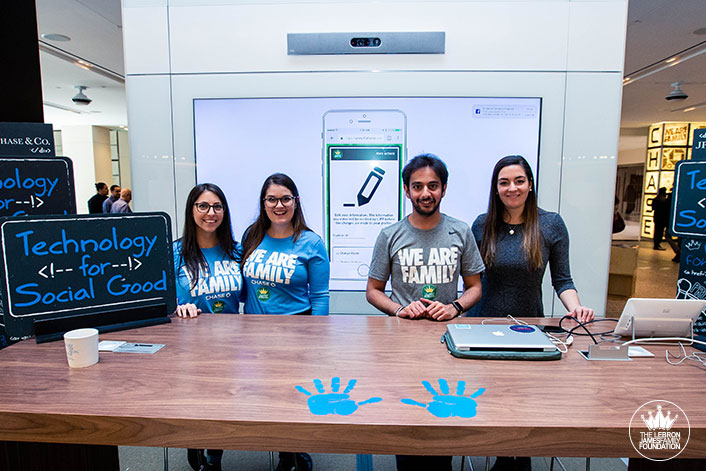 Always putting LeBron's kids' first, the event also included a volunteer project that provided 500 books for LJFF's upcoming I Promise School library all that were inscribed by JPMC employees with messages of encouragement for current and future IPS students.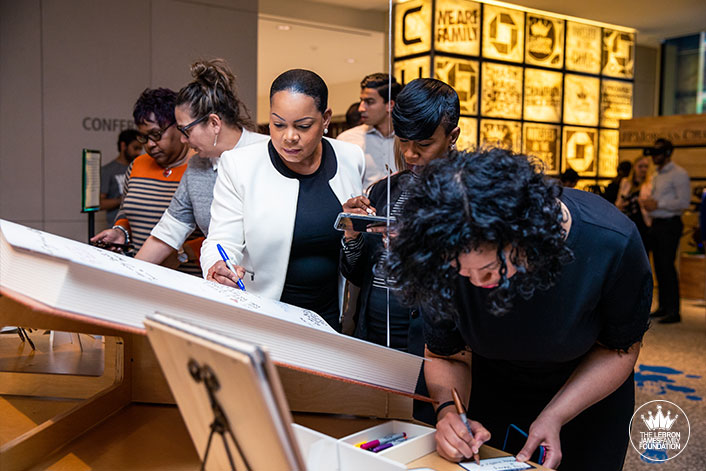 It was an exceptional day that embodied all the reasons the JPMorgan Chase team has become more than partners. They make us proud to say, We Are Family.