Another Magical Ride
At 2 o'clock, they were in school. By 4 o'clock, they were at the North Pole. How did they do it? With a little help from the whimsical elves at Goodyear, the incredible leaders at the FirstEnergy Foundation, and of course, one magical train. In what's become an annual Akron treat and a holiday season staple for LeBron's I PROMISE students, the Foundation's 3rd graders once again rode the Polar Express Powered by the FirstEnergy Foundation for a magical outing.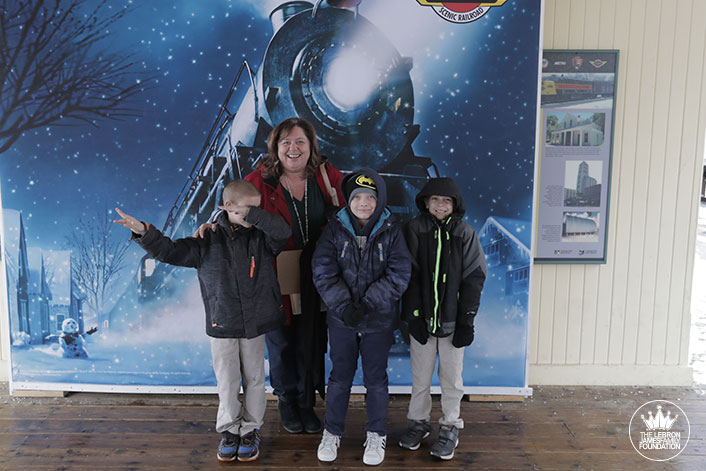 Clad in festive PJ's and riding in train cars decked out for the holidays, the students were treated to a special reading of the holiday favorite, "The Polar Express," while sipping hot cocoa and eating fresh cookies. With Santa's elves – otherwise known as the Foundation's Goodyear volunteers and LeBron's 330 Ambassadors – on hand to make the experience special, the 3rd graders took the train from Akron up North – way North, to visit the big man himself. At the end of the ride, every child received a hard-cover copy of the book to bring home, courtesy of the FirstEnergy Foundation.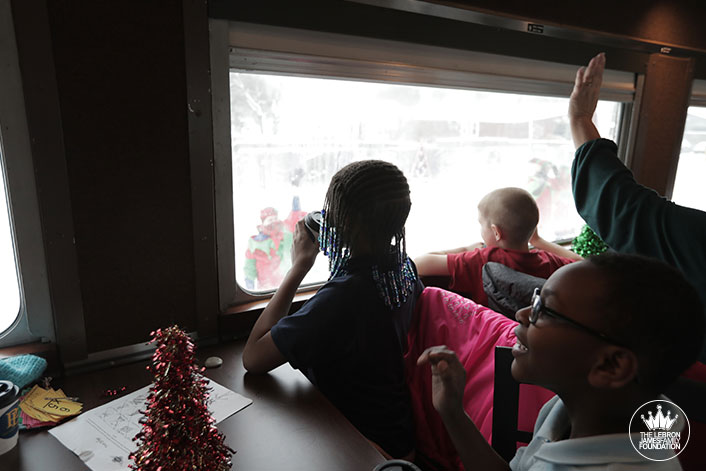 This magical experience is part of the Foundation's commitment to creating a unique outing for each class of its students that exposes them to new opportunities and new adventures as they pursue their passions. This holiday-themed outing embodies what the season is all about while also reinforcing LJFF's "We Are Family" philosophy by encouraging the students to take the story back home and share it with their entire families.
With the Foundation committed to giving its students the support, resources, and encouragement they need to stay in school and achieve their dreams through higher education, these experiences are a big part of keeping its students excited and looking forward to their futures.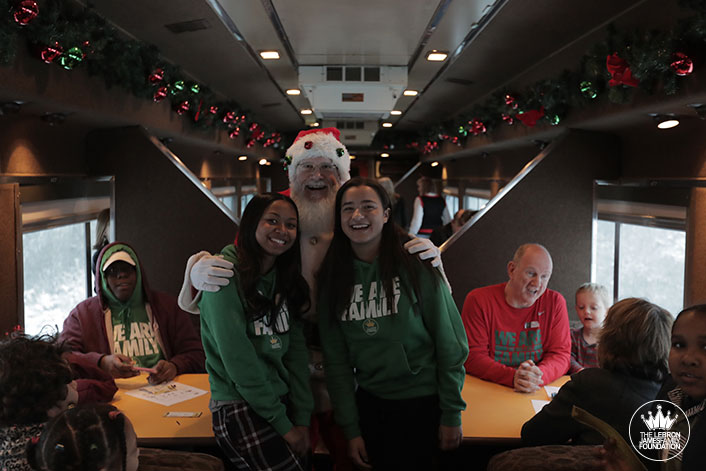 We want to extend a special Family thank you to our partners at the FirstEnergy Foundation for helping us create childhood memories and a magical experience for LeBron's kids. You make us proud to say, "We are family!"