University of Akron I PROMISE Mentors
This fall, LeBron, the Foundation, and The University of Akron's LeBron James Family Foundation College of Education (LJFFCOE) are giving new life to the term "General Elective." In its third semester, the LJFFCOE mentor program is bigger and better than ever. Now offered as a general elective, the class is available to all University of Akron (UA) students who qualify, creating the largest group of mentors yet. The influx of passionate students allowed the Foundation to simultaneously offer mentoring at a second middle school, Innes CLC.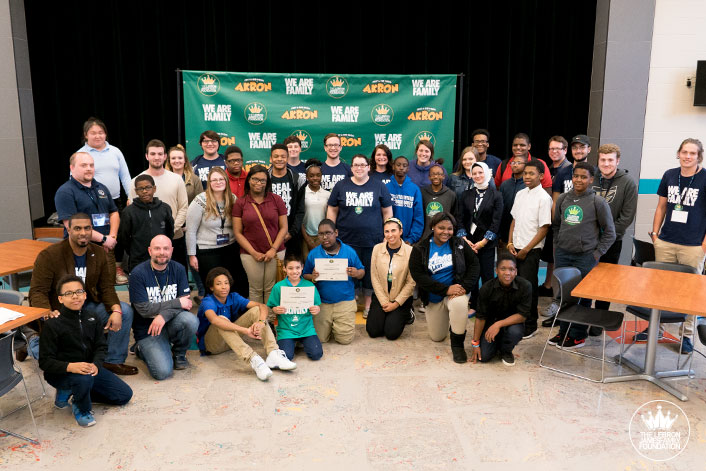 LJFFCOE faculty member and ardent Foundation supporter, Dr. Brad Maguth, leads the mentorship charge again this fall. Under his leadership, 23 UA students have begun their mentor training. The student mentors receive intensive training and, with support from Akron's own iCare Mentoring led by Jonathan Greer, go through the background checks necessary to work with our children. Beginning on Monday, September 11, and Tuesday, September 12, the LJFFCOE mentors will meet with their mentees twice weekly through the end of the semester at Litchfield and Innes CLCs.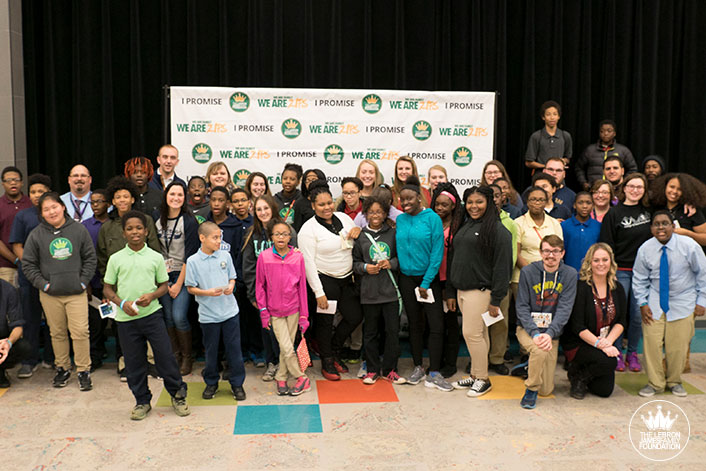 The LJFFCOE mentor program has become more than an avenue for homework help. While our mentors do help with schoolwork, their expert training pushes them to dive deeper and create meaningful relationships with impacts lasting well beyond the extended school day. Dr. Maguth and the LJFFCOE Mentor Program make us proud to say, "We are family."