Hometown Hall | North Cluster
On a typical late March Thursday night, the North High School gym would be filled with Viking athletes taking refuge from the harsh Northeast Ohio cold. April 30 was different. The sound of squeaking sneakers and boisterous coaches was replaced with catchy music and infectious laughter. It was time for our North Cluster Hometown Hall Meeting.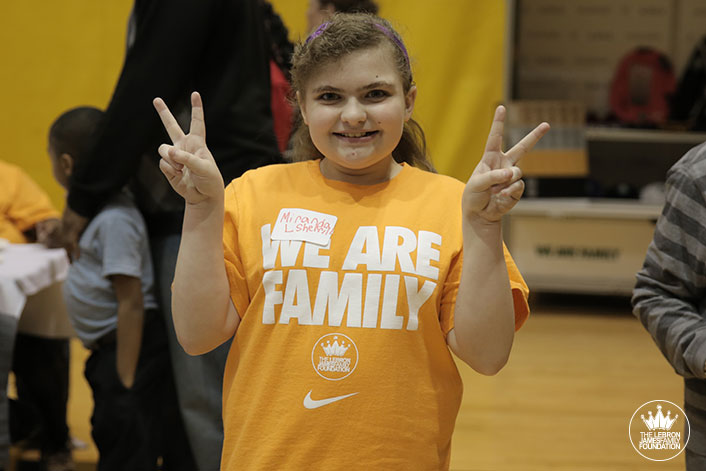 Midway through the 16-17 school year and Hometown Hall season, the Foundation reevaluated its location choices. Rising attendance pushed Hometown Halls out of the cafeteria and into the gym. Tables are drawn together, fresh linens are laid down, and families are seated side by side. Though Hometown Halls are now held in school gyms, meetings feel more like family dinners than ever before.
The unfamiliar sounds billowing from the gym drew many inquisitive visitors. To their astonishment, North's gym was converted to a dining room; a very, very large dining room. And on this night, as they do each month, hundreds of members of our I PROMISE Family flocked to our Hometown Hall meeting. Foundation partners and Akron Public Schools teachers, administrators, counselors, translators, and board members broke bread alongside I PROMISE students and their families. North's Hometown Hall meeting reflected the unique diversity of Akron's North Hill neighborhood.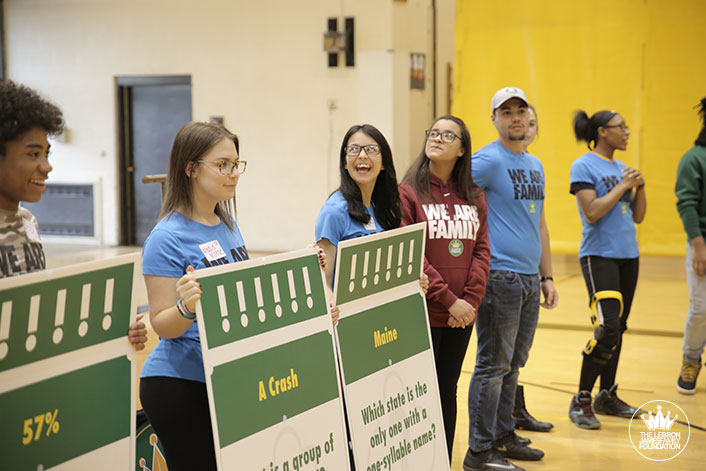 Amidst a new environment, North's Hometown Hall followed our family-favorite formula: care and educate. The night culminated with a Just Cling It rewarding. Two North cluster families were rewarded $1,000 each in groceries for displaying their "Proud Parent" cling stickers.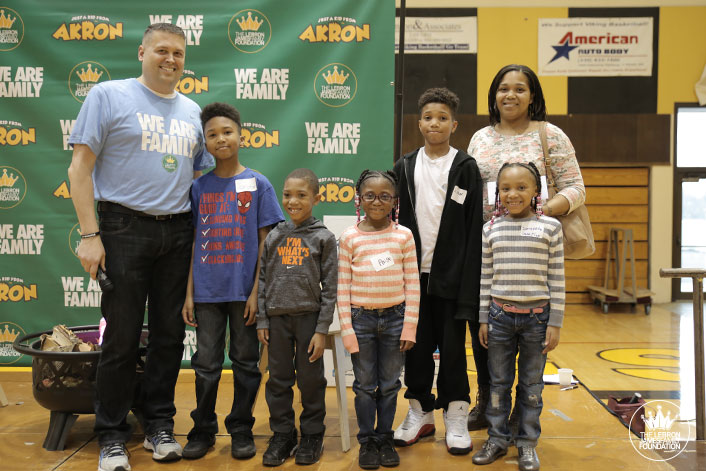 We are family.