Summit Lake Clean-up
It was 8:30 AM on a grey Saturday Morning. With each waterlogged minute, puddles of water became slops of mud as cold rain pummeled the soggy ground. With a shiver inducing howl, a brisk Summit Lake wind swept through the desolate parking lot. Though pounds of litter made good on its promise to attend, an empty parking lot left a question unanswered.
A weather worn bystander sullenly asked, "Your families will come, right?" Family call time was 9:00 AM.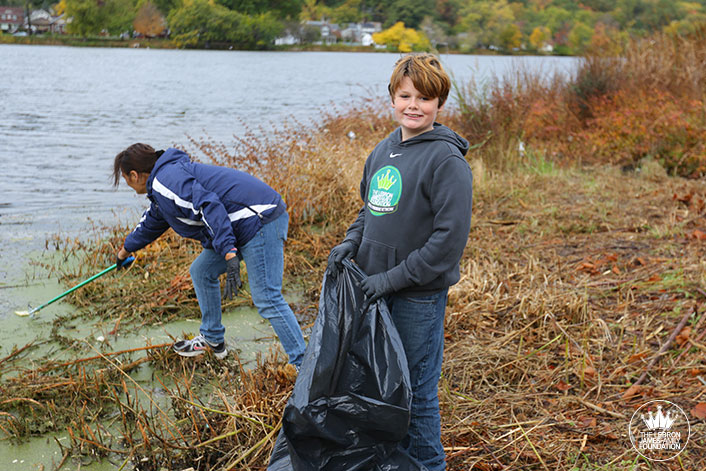 Along with being a cold and rainy Saturday morning, the preferred forecast for extended teenage sleep, it was the Foundation's first scheduled Akron I PROMISE Network (AIPN) community service event of the year. On this morning, LeBron's AIPN students were tasked with cleaning the shore along Summit Lake.
In only 15 minutes, the weather had gotten much worse.
It was 8:50 AM. Headlights began to roll into the barren parking lot. At first they appeared one at a time. Then, like the unpredictable Akron rain, cars flooded the parking.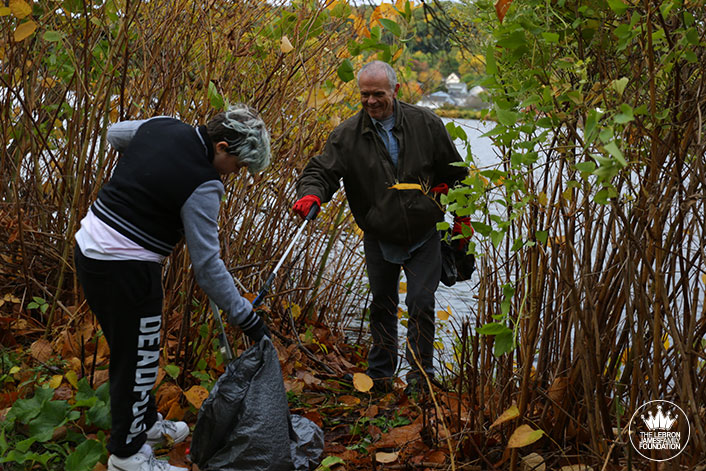 Tucked under an umbrella with her two daughters in tow, AIPN parent Victoria Young flashed a beaming smile, "Wouldn't miss it for the world, family!" Though her daughter's eyes mourned the loss of sleep, she shared her mother's unflappable commitment.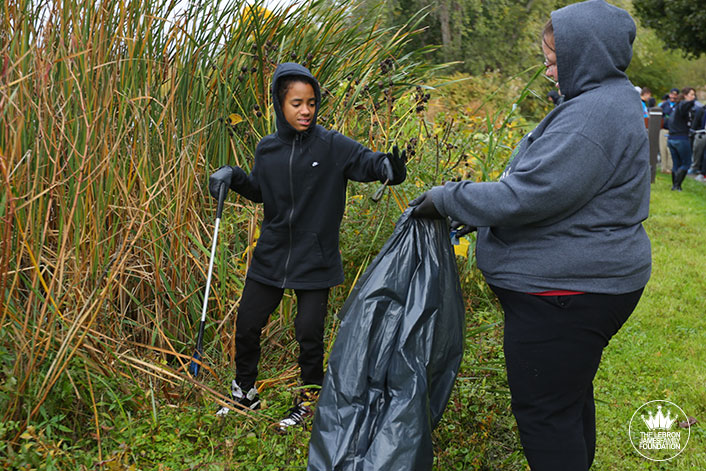 Alongside their siblings, parents, cousins, and friends, LeBron's AIPN students dispatched Summit Lake's accumulated shoreline litter like an unworthy opponent. On this Saturday morning, 50 families braved storm and frost to answer the question, "Will your families come?"
For their effort, participating AIPN students earned Promise Cash, the Foundation's currency for earned incentives. Students can redeem Promise Cash by participating in Foundation sanctioned events like community service days and Hometown Hall meetings. Students can redeem Promise Cash through the I Promise Shop. It's not your average school store either. From Beats headphones to Nike backpacks and Swenson's gift cards, LeBron's I Promise Shop is filled with his favorite goods.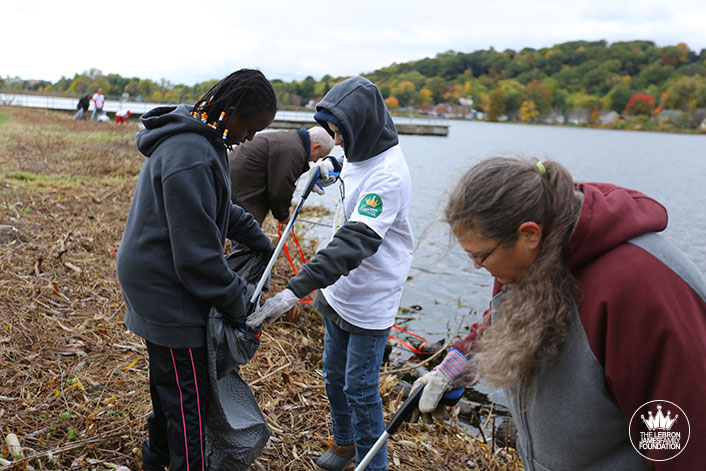 LeBron's kids know that in Northeast Ohio, nothing is given and everything is earned. They work for what they have.