Firestone Cluster Hometown Hall
"All of the people around us they say 'Can they be that close?'
Just let me state for the record… We're giving love in a family dose."
As a hip new version of the familiar, old school anthem filled Firestone CLC's gymnasium, I Promise students and parents from the Firestone cluster filed in and took their seats at this month's lively Hometown Hall meeting. Bringing the song's warm "We Are Family" spirit to life and leaving the Akron cold at the door, LJFF's regular, rotating Hometown Halls are designed to be fun, information-filled meetings where families can come together, learn about the latest resources being offered, provide critical feedback, and share a hot family meal.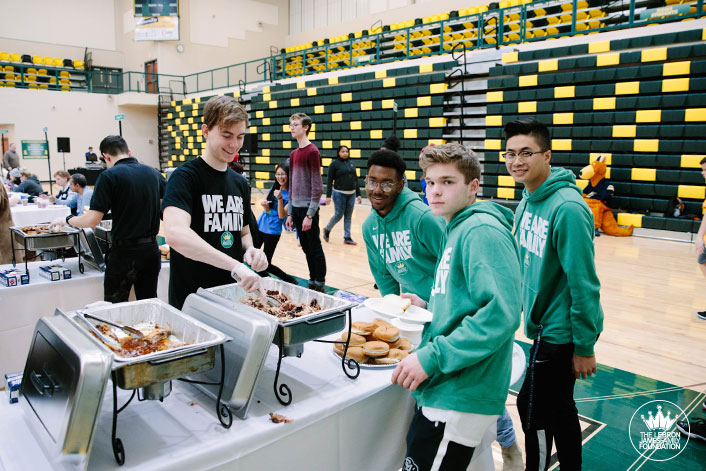 This month's meeting featured several special guests including LeBron's 330 Ambassadors and UA mentors as well representatives from the LeBron Advisory Board, the Akron Public School Board, The University of Akron, Smucker's, and ACCESS. Not to mention the slew of partners that make the meetings possible – from the Northeast Ohio Chase team to Old Carolina BBQ and Crazy But True Popcorn that provide the event's volunteers, food and refreshments.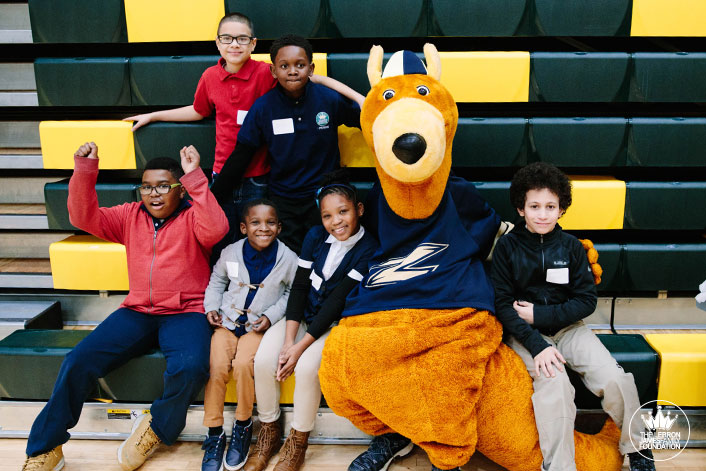 These family gatherings have become a highlight the entire LJFF network looks forward to as an opportunity to learn, share, grow, and have a little fun together.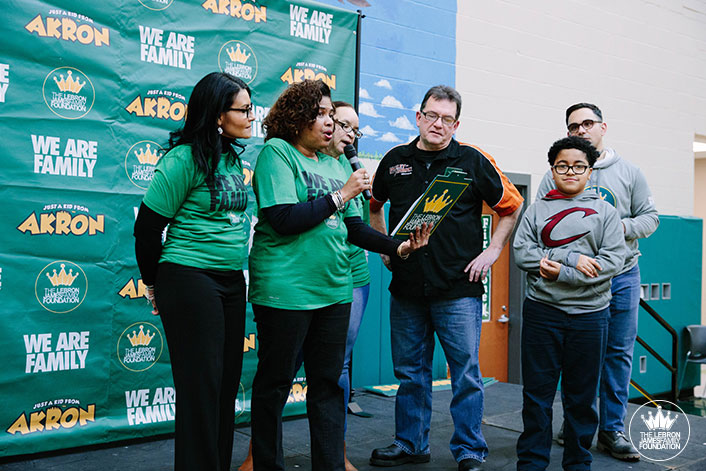 We Are Family.