Children danced, parents sang, and everyone ate as a "Lean On Me" pop remix echoed through the cafeteria at Akron's East CLC. Officially, the event is called a "Hometown Hall" meeting; however, for those in attendance, it was just another fun dinner with the family.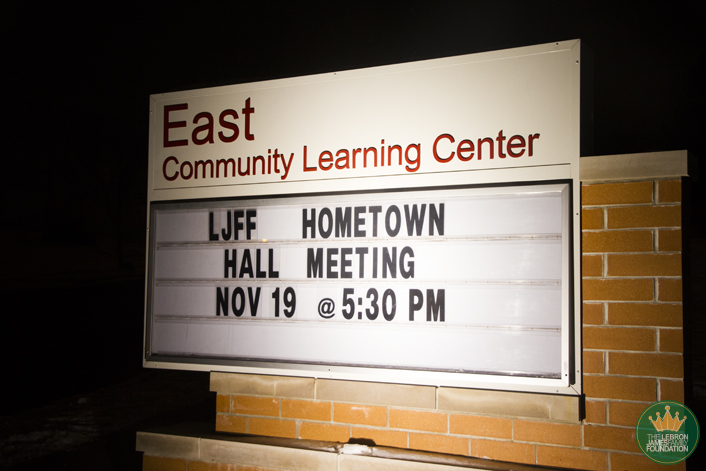 Wednesday's Hometown Hall meeting was the second of its kind and the first for the East Cluster of schools. Driven by feedback from our LeBron Advisory Board, the Foundation's goal is to hold Hometown Hall meetings so that our Wheels for Ed and Akron I PROMISE Network families have a forum to speak their minds and ultimately, to tell the Foundation how we can better serve their incredible children.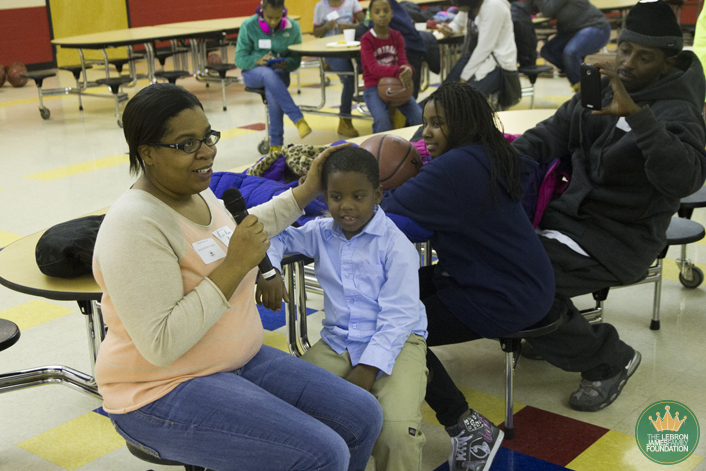 As Akron After School ended, families eagerly joined the Foundation in East's newly renovated lunch room. Dinner for all of the families in attendance was a delicious selection of smoked pulled pork, smoked hot dogs, barbecue chicken, "Mac N Cheese", coleslaw, hush puppies, and green beans, generously donated by our partner, Old Carolina Barbecue.
The verdict on the food was a resounding thumbs up!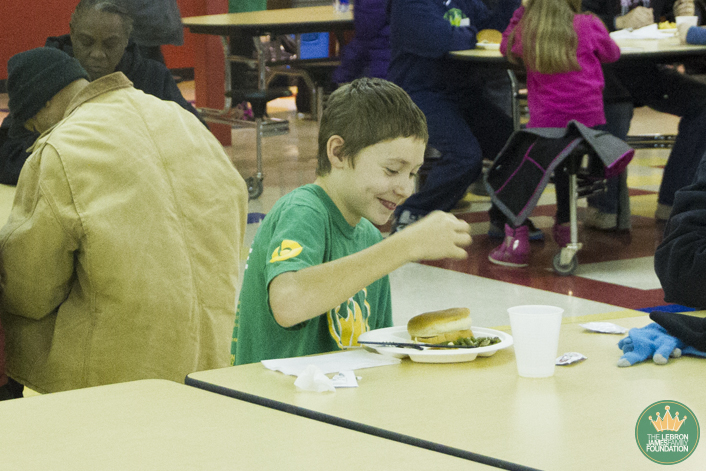 The Foundation Team kicked off the night by each sharing why they love working with our kids, "Your kids allow us to see things in a different way, from their eyes and we love their perspective," said Erika Mayer.
As LeBron and his teammates were taking on the San Antonio Spurs, his kids were standing proud in front of the group reciting their PROMISE.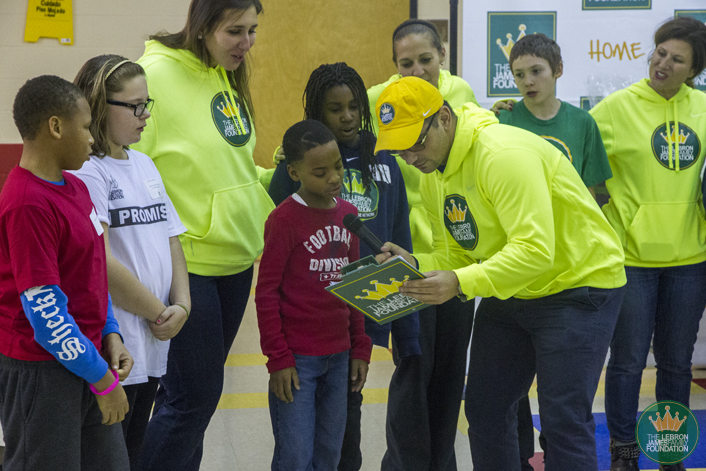 After reciting their PROMISE, the kids got a special surprise... brand new Nike basketballs! "There are two absolutes in LeBron's life… he loves basketball and he loves his kids, that's why he wanted to give you guys these special basketballs," said Konstantine Howley, fighting through the sound of over 50 bouncing basketballs.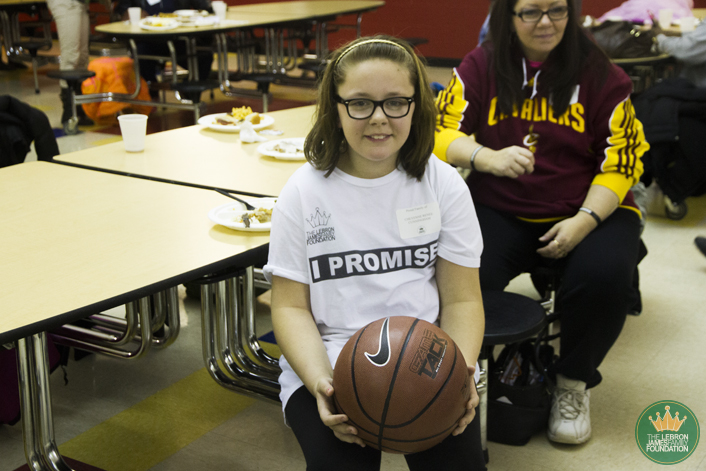 Next, the group had an exciting round of door prize drawings to which all in attendance were eligible. Given away throughout the night were Nike flat-bill caps, Nike winter hats, McDonald's Arch Cards, and a pair of Beats headphones!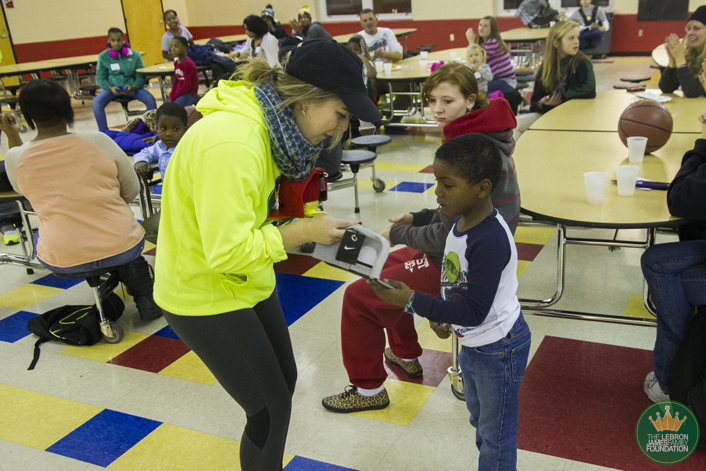 The group then moved into a dialogue about the Foundation's programs and what the Foundation could do to further improve its offerings.
For LeBron, one of the most important ideals he wants his kids to hold true to is, "In Northeast Ohio, nothing is given. Everything is earned. You work for what you have." If LeBron's Akron I PROMISE Network students meet district standards for attendance and tardiness, they earn an entry into the monthly "Earned Not Given Drawing," where they can win cool prizes that are special to LeBron: Samsung Galaxy Tablets; Beats headphones; McDonald's Arch Cards; Bake Blvd cupcakes; practice worn Nike LeBron shoes; limited edition I PROMISE bands; or a meal at Old Carolina Barbecue.
Hugs and thank you's, from both sides, were exchanged as the families and the Foundation Team begrudgingly said goodbye.
The next Hometown Hall meeting will be held in January for the Firestone Cluster.