8th Grade Experience Outing
LeBron James is one of the fortunate few to have found his life's passion at an early age. With his 8-year-old hands effortlessly gripping the synthetic rubber seams of the ball that would become his lifeline, every bounce and every shot into the plastic crate fixed to a light pole confirmed his future. Basketball was his passion and he'd make a name for himself playing the game he loves.
But not every young kid will grow up to be a professional athlete. LeBron knows this, which is why he's committed to helping the Akron Public Schools students in his program find what they're passionate about. He opens doors to local opportunities across a variety of sectors in Northeast Ohio so they can experience the endless career opportunities that exist in any given field up close. It's about opening their minds and expanding their horizons. You never know when – or where – a child might find their dream.
As the buses pulled up to the famous Goodyear Blimp Hangar conveniently located down the road from Akron, the students looked out the windows with excitement. Many were familiar with Goodyear tires and most had seen the iconic Goodyear blimp saunter across the sky, but it's what they didn't know about the local company that would fill the day's agenda.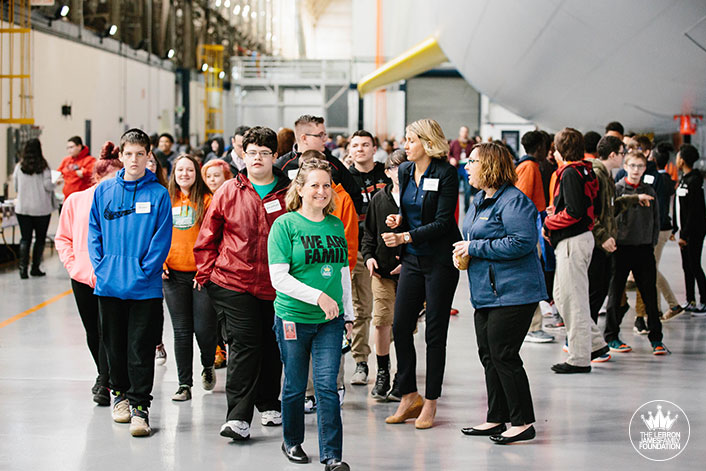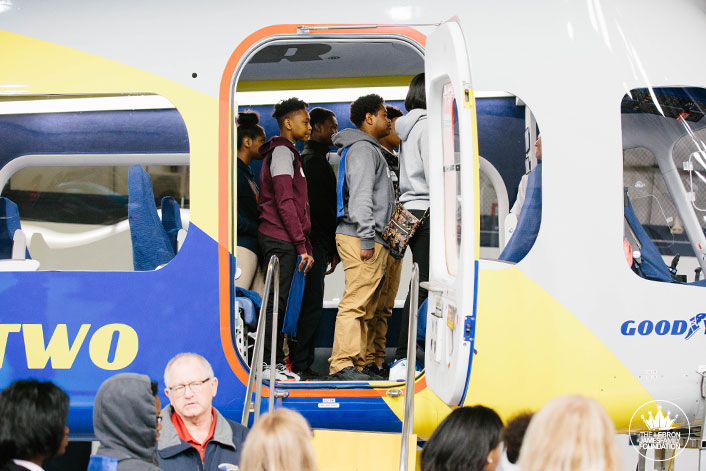 For this unique experience outing, Goodyear and its gracious employees pulled back the blue and yellow curtain for LeBron's 8th grade students. Following a robust schedule filled with interactive learning stations and hands-on opportunities, the students spent the day designing their own tire treads, operating the Goodyear Blimp Display and programming their own personalized message, visiting the blimp Gondola and speaking with the Goodyear Airship Crew, and seeing how the Goodyear blimp footage gets broadcasts to their TVs. In addition to learning about tire manufacturing, proper tire care, and countless other informative insights, the students were also treated to an invaluable panel discussion about various careers at Goodyear led by passionate Goodyear employees.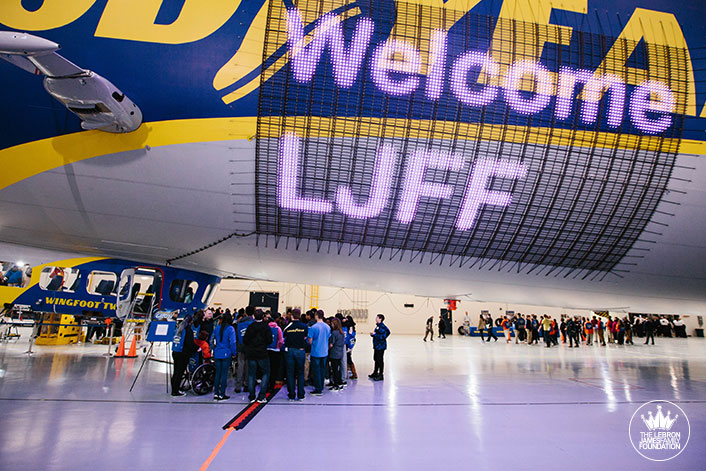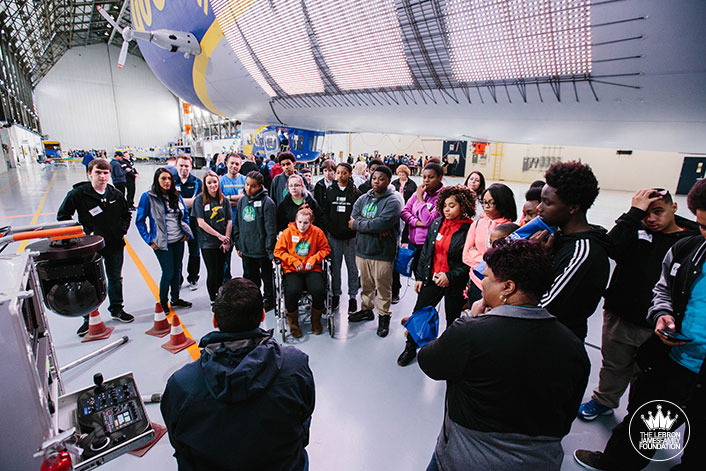 Expanding on its ongoing relationship with LJFF, this experience outing adds a new layer of engagement for Goodyear that allows them to offer a unique and memorable experience for LJFF's students. The day's theme, "hometown innovation," speaks not only to the innovation behind the technologically-advanced Goodyear Blimp, but also the opportunity to interact directly with Goodyear associates and learn about the importance of education in their careers. In addition to volunteering their time and their expertise, Goodyear also made a generous donation to support the Foundation's mission and its students.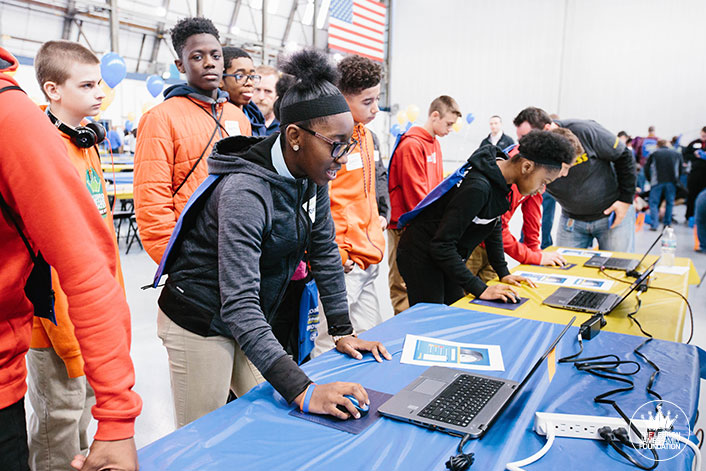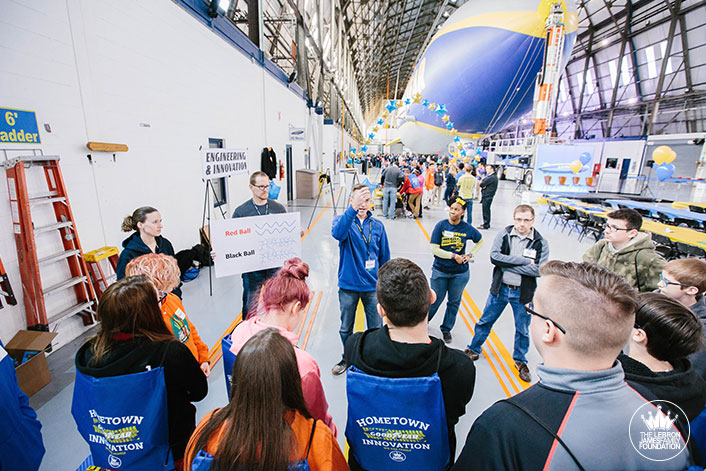 As the 8th graders piled back onto the buses to return to their home schools, they left with their minds open to career opportunities they didn't know existed and inspired to see how they could be a part of Akron's hometown innovation.