8th Grade Innovators
Have you ever wondered how tires are actually made? How many different types of treads are possible? Or how an idea for a new rubber product turns into an item on store shelves? LeBron's 8th graders recently got the answers to all of these questions and more from the experts at Goodyear in this year's "Hometown Innovation" experience. For the second straight year, the team at Goodyear took interactive learning to a whole new level for LJFF as students visited various stations featuring hands-on experiments, spoke to a series of mechanics and engineers, and even got to design their own tire treads.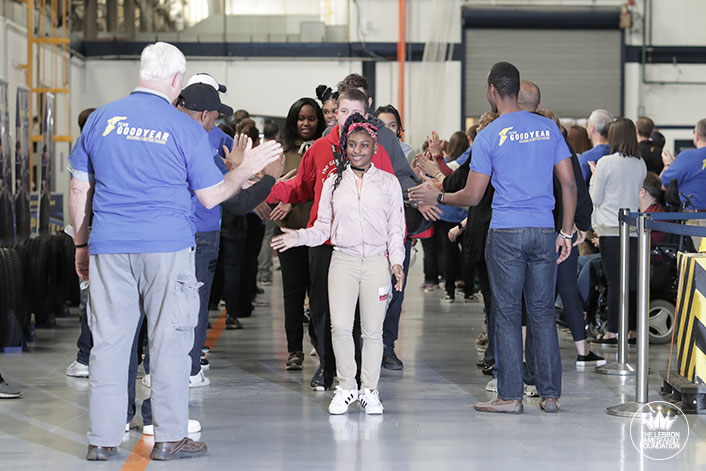 Following an afternoon of mind-blowing exploration throughout the Goodyear blimp hangar, the I PROMISE students feasted on a hometown lunch provided by Swensons.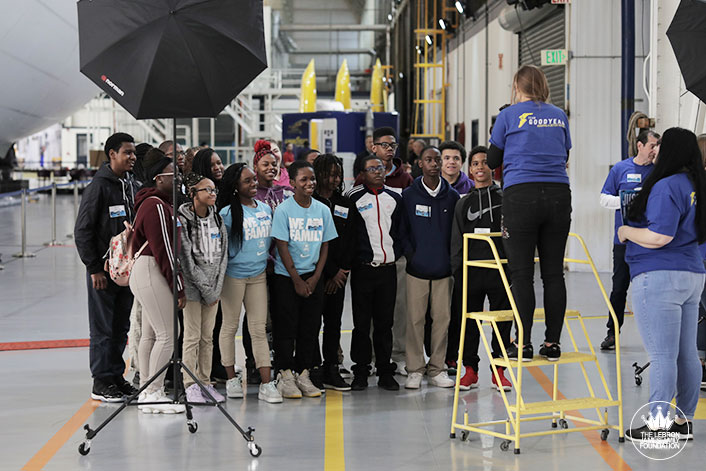 These LJFF experience outings give LeBron's students the opportunity to experience new things and explore new careers as they continue to work towards their futures and find their passions.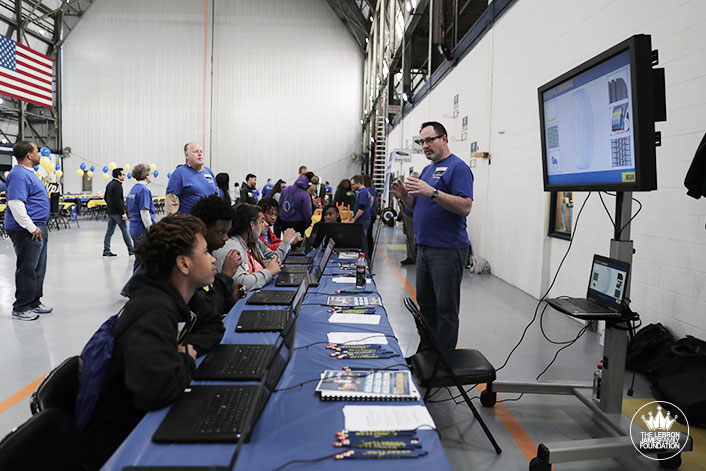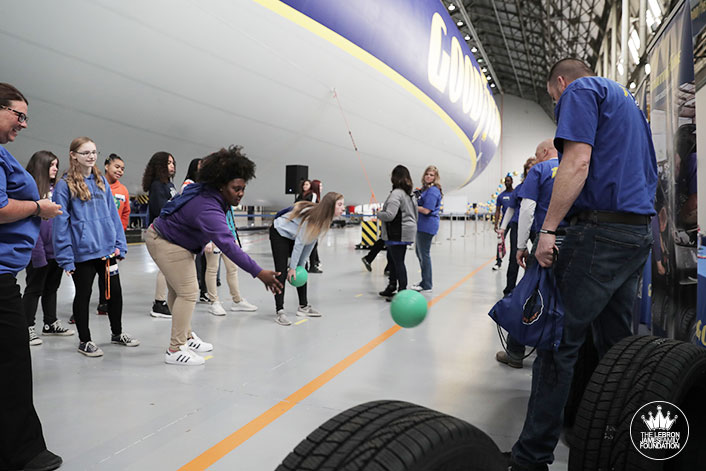 Catch WKYC's recap of this year's 8thgrade experience here.