7th Grade Experience Outing
What do giant pinball machines, sky diving basketball and a bull-ride fueled by fire have in common? For one, they are awesome toy ideas born in a brainstorming session by LeBron's seventh grade I PROMISE students. And two, they are proof that LeBron's kids always dream big.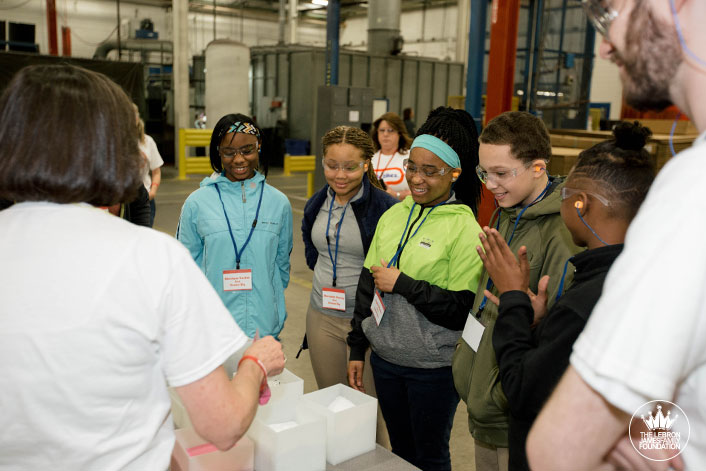 For the LeBron James Family Foundation's final experience outing of the school year, LJFF's seventh grade class headed to the Little Tikes headquarters in Hudson for a fun learning experience. Thanks to our partners at Little Tikes, the day took them behind-the-scenes of the toy making process, pulling back the curtain on every step of the process from coming up with a new toy concept to designing and molding it, sending it up the assembly line, and through the packaging procedure. What was once simply viewed as a toy on the shelf by LeBron's kids quickly turned into a world of exciting career possibilities.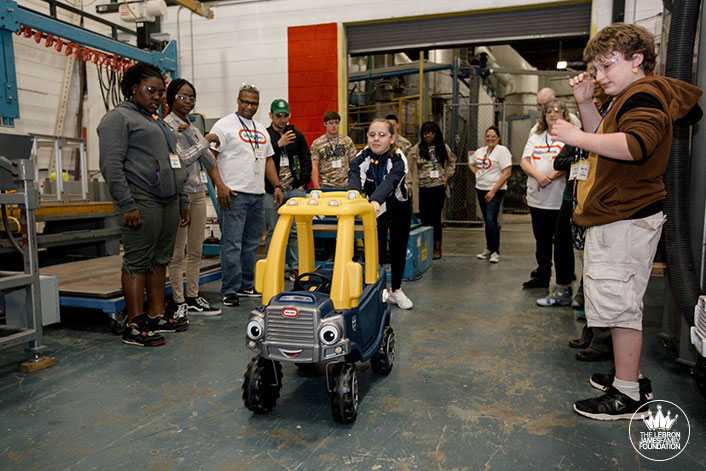 In between crash-testing Cozy Coupe cars and brainstorming sessions for Little Tikes' latest toy, the students were treated to lunch from another neighboring partner in Swensons, and tried their hand in a stimulating cup-stacking challenge. But the most valuable insights of the day came from their hands-on interactions with Little Tikes employees across their sprawling campus – from the Quality Lab to the factory floor, and every nook and cranny in between.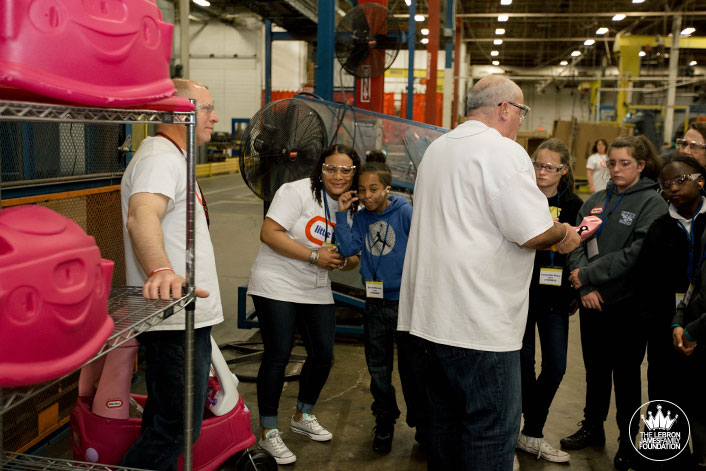 As LJFF continues to grow and evolve, so too, have their experience outing offerings. This school year, every class of LeBron's I PROMISE students were treated to their own exclusive experiential learning days including: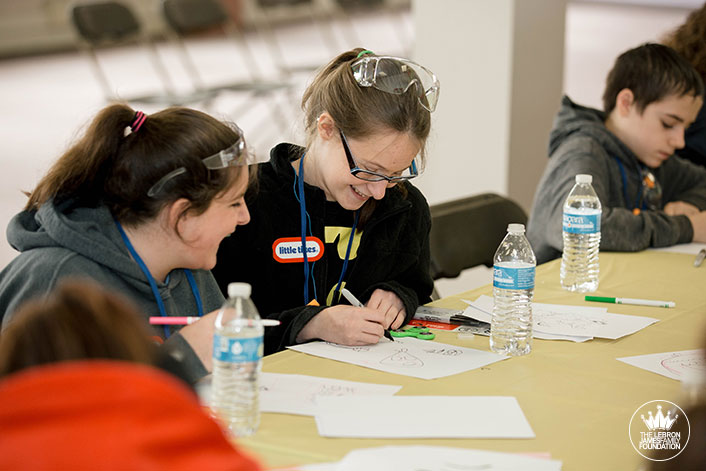 3rd grade - A Christmas ride on their personal Polar Express powered by FirstEnergy Foundation
4th grade - A private orchestra with the Akron Symphony
5th grade - VIP Movie Magic with insight on SpringHill Entertainment
6th grade - Anchors For A Day at WKYC powered by the Bridgestone Invitational
7th grade - Promise Engineers with Little Tikes
8th grade - Hometown Innovation with Goodyear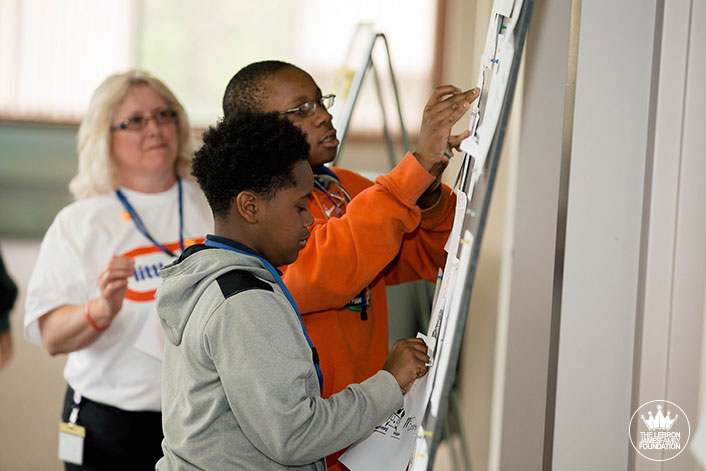 These outings help LeBron's students dream bigger, aim higher, and open their minds to the world of endless possibilities in front of them. Through LJFF's deep partnerships with local Northeast Ohio companies, there is a foundation laid to one day make these dreams a reality.