University of Akron PROMISE Mentors
From assessment to standardized tests, there are many measure for progress. Yet for all of the different methods, there is still some progress that can't be measured. The poignant unmeasurables of progress were on full display Tuesday at The University of Akron's LeBron James Family Foundation College of Education's (LJFFCOE) I PROMISE Mentor Program end of semester event.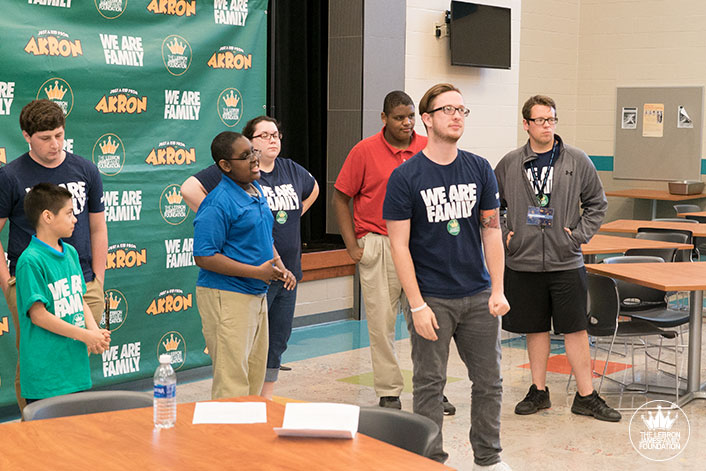 Midway through the lively celebration in Litchfield CLC's cafeteria, our mentors and mentees took center stage. As their peer mentors, mentees, and mentee parents looked on, a select group of mentors gave rousing accounts of their mentee's progress. Shortly thereafter, the mentors gave way to their mentees who proudly took their place at center stage. To the crowd's amazement, many of the shyest students in the group gave impassioned recollections of their semester and experiences with their mentors. While all of the mentees appreciated the extra school help they received, they were most thankful for the one-of-a-kind friendship they developed with their mentors.
The mentor celebration concluded our third semester of student mentor partnership with the LJFFCOE. This fall, the I PROMISE Mentor program will be offered as a general elective and open to The University of Akron's general student population.
We send a Family thank you to our mentors and Professor Greer for their incredible work this semester.
We are family.