SMALLFOOT, BIG EXPERIENCE
With the magic of Hollywood seemingly a million miles away, LeBron recently brought a big screen experience to his I PROMISE students with an exclusive premiere of his new animated movie "Smallfoot." Wanting his kids and their families to be some of the first to see the film, the LeBron James Family Foundation teamed up with Warner Bros. Pictures and our partner Power Media to transform the Regal Montrose theatre into a winter Yeti wonderland complete with a white carpet and larger than life characters. It was no ordinary sunny September Sunday as more than a thousand of his 3rd, 4thand 5th graders and their families joyfully played in a snowball pit prior to taking their seats for the advance sneak peek of LeBron voicing the lovable Gwangi in the feature film that officially hits theatres on September 28th.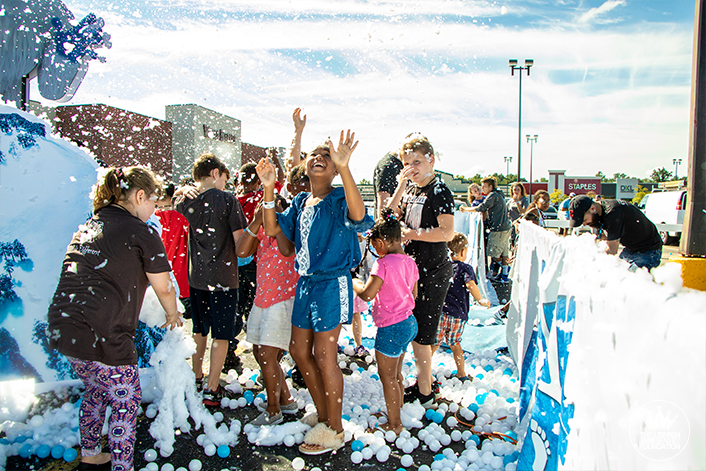 As with all of the LeBron James Family Foundation outings, this exclusive experience will be translated into real-time learning in the classroom with one of the film's directors visiting the I PROMISE School this week for a lesson on filmmaking, career opportunities and other entertainment industry insights.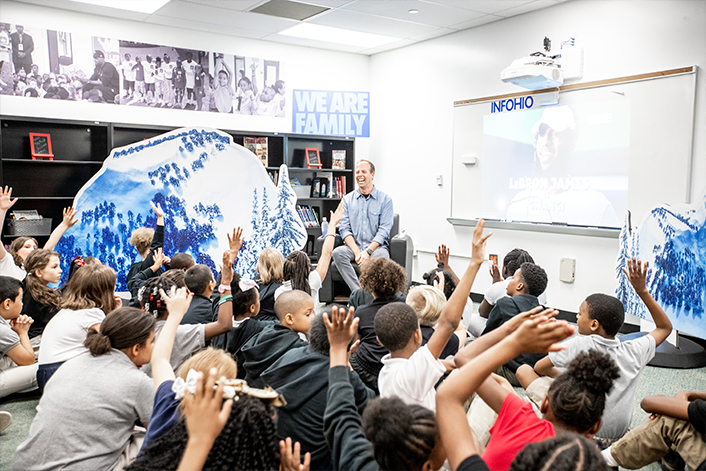 These unique experiences for the I PROMISE students and their families are the physical manifestation of LJFF's "We Are Family" philosophy. A special thank you goes to Power Media who knows no limits (or heights) when it comes to bringing these events to life.