Getting Ready for Opening Day!
With its All-Star staff in place and its physical overhaul underway, the I Promise School continues to morph from a kid from Akron's hope and dream into a brick-and-mortar, game-changing reality for the kids in Akron.
With plans for life-size letters depicting its WE ARE FAMILY philosophy along the front walkway and a stunning lobby lined with LeBron's shoes – a special collection of sneakers representing the partners that helped lead him down this path of philanthropy – the I Promise School's students will be transported to a warm, welcoming environment the moment they step foot on campus. One of the most important and impactful visuals will be the LeBron James Family Foundation logo embedded in the concrete just outside the school's main entrance. A symbol of care, encouragement and support for our students and families, the logo represents a safe space and a place they can call home.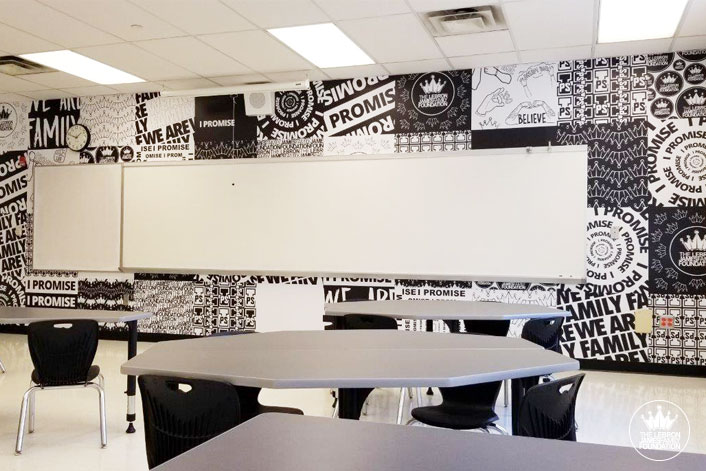 As they continue through the lobby and down the halls, the students will be surrounded by positive messages and reminders of their promise. Inspired by the clean and sleek style of LeBron's off-the-court home at Suite 360, the classrooms are visually designed to spark creativity and learning.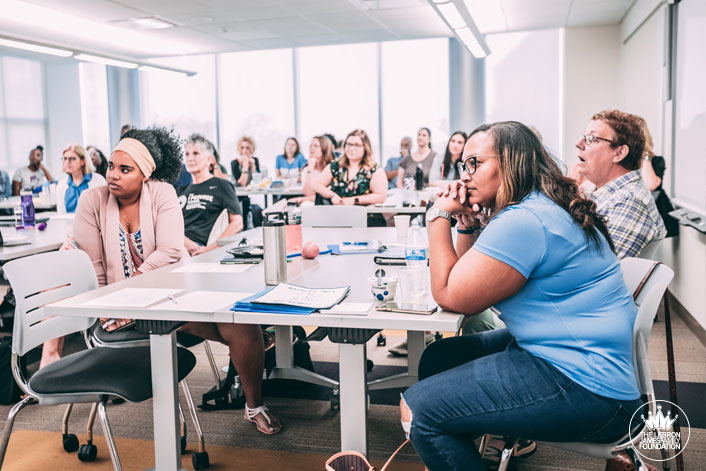 At the helm of those classrooms will be the elite educators that are diligently preparing for the arrival of their I Promise School students. Through regular Professional Development days that encourage them to think outside the box of urban public education, the staff is steadfastly exploring new ways to educate the whole child and their families. The staff recently came together at the LeBron James Family Foundation College of Education for a team building exercise that challenged them to rethink disciplinary action for students. To continue to build the team's camaraderie and cohesiveness, LJFF hosted them for dinner at Mabel's before the Cavs' game four win in the Eastern Conference Finals.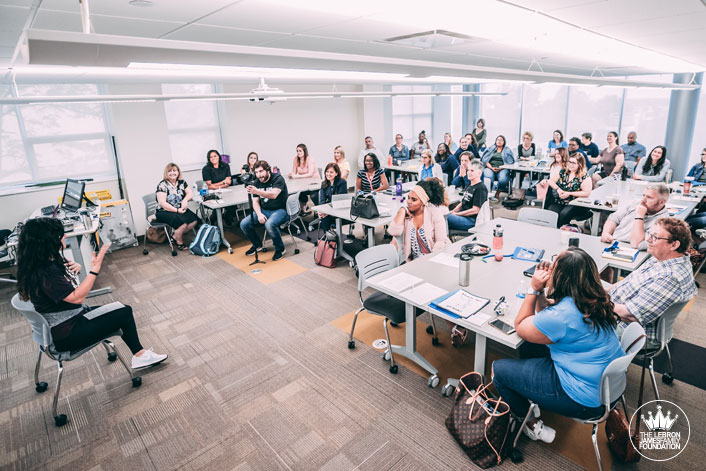 With concrete being poured and curriculum being finalized, the I Promise School will be ready and waiting for its first students to walk through the door on that monumental first day of school on July 30th.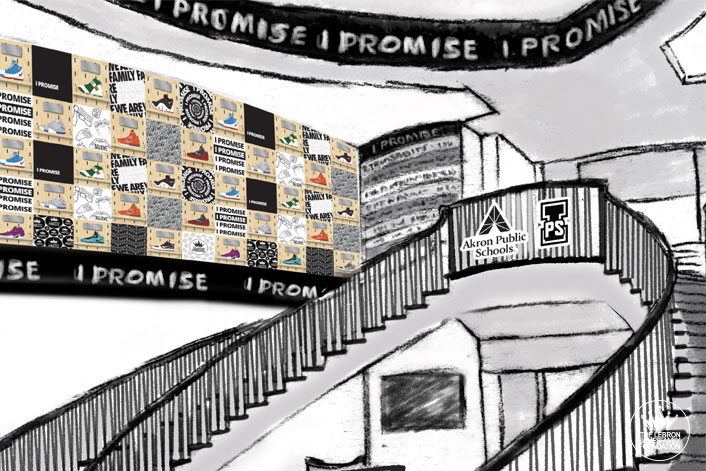 We are family.