Community Service
As a cool haze fell over Akron on Saturday, a buzz began to flow from within the bare walls of a corner space on the third floor of Akron's Infocision Stadium. Though unfinished, the Foundation's I PROMISE Institute was alive with energy. It was community service Saturday.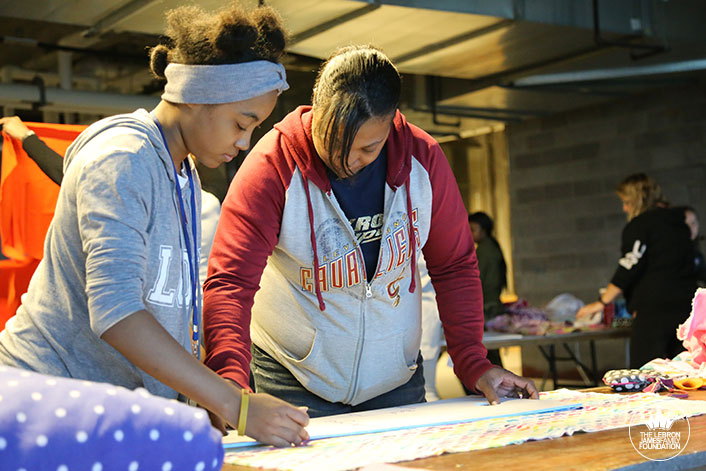 While most teens laid in bed, LeBron's I PROMISE Secondary students and their families served their community through Northeast Ohio's own Kids Capes of Courage. A nonprofit founded by two friends, Kids Capes of Courage makes custom capes for infants, children, and teenagers who are struggling with illness or are going through a difficult time.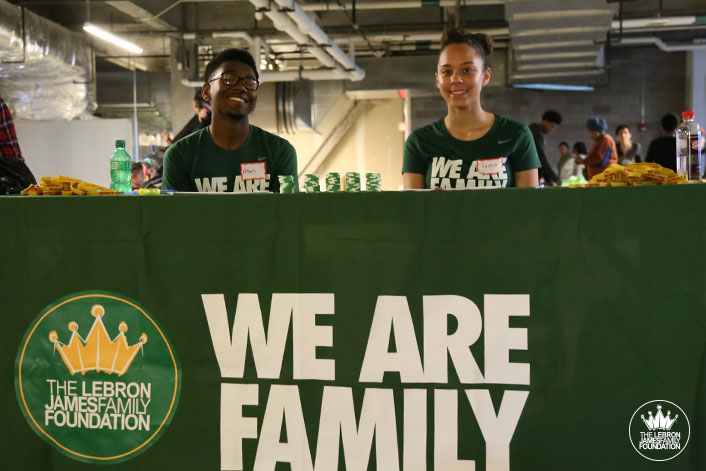 Working alongside their parents, siblings, and friends, our I PROMISE Secondary students set a new Kids Capes of Courage record and handcrafted over 400 colorful capes!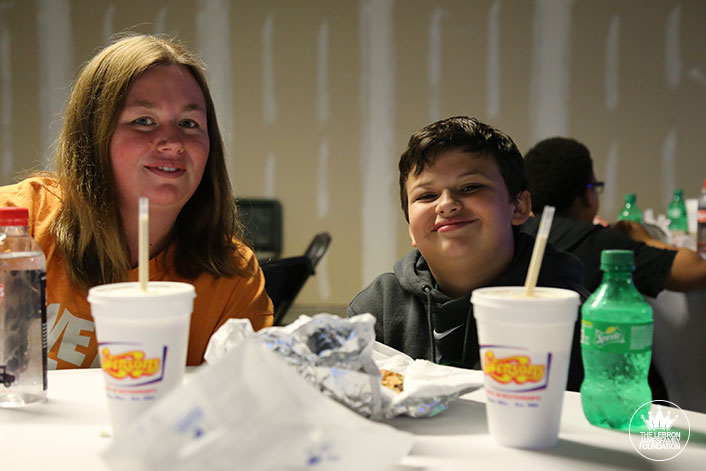 Our I PROMISE Secondary students are back in service action on Saturday, May 20, to help clean along Akron's Lock 3 and Howe House.